After the notches, in-display punches and pop-up drawers, the next step for smartphone makers is to hide the front-facing camera under the display. Xiaomi is working on it, with increasingly convincing results.
Xiaomi intends to start production of smartphones equipped with an underscreen camera as early as next year. A very aggressive schedule, but all the manufacturers are on the ball and it is a question of being among the first to win the day. The Chinese manufacturer has taken a step ahead, with third-generation technology that effectively doesn't show the sensor in the display.
Third generation for this chameleon sensor
The front camera is a chameleon: the area of ​​the screen behind it has the same pixel density as the rest of the panel; it can therefore "disguise" itself and become invisible to the eye. Despite everything, in the video shared by the manufacturer, we can see quite clearly the area where the photo sensor is located … Xiaomi also promises that the APN on the front is just as efficient as a traditional photo module.
The manufacturer does not specify whether the screen technology (OLED or LCD), or what resolution it can achieve. Despite everything, the performance deserves to be highlighted even if many details are still missing.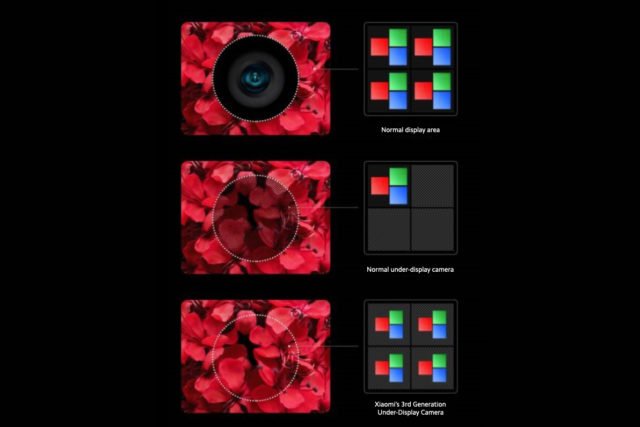 The race for "transparent" photo sensors is very close. ZTE has announced the launch on September 1 of the Axone 20 5G, which will integrate such a module. But the device should not go beyond Chinese borders. Xiaomi therefore has a chance to play!