Xiaomi has officially announced a French conference that will take place on May 4 at 6 p.m. During this, we expect to see a number of products that Xiaomi has already presented in other countries.
Among the most anticipated are the high-end smartphone Xiaomi Mi 11 Ultra, the Xiaomi Mi 11i, as well as the new Mi Band 6 connected bracelet.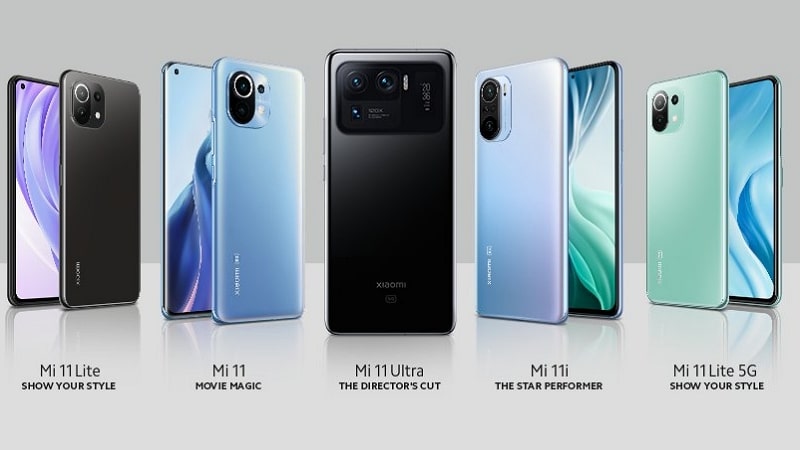 After several weeks of radio silence on high-end products, several countries of the European continent have finally announced the arrival of the Xiaomi Mi 11 Ultra. This is for example the case of the United Kingdom, where the presentation of the smartphone is scheduled for May 6.
Xiaomi France has been more creative than other countries, since his conference entitled "Revelations Will probably take the form of a short film. The manufacturer did not mention any specific product, but some clues let us guess the content of the presentation.
The Xiaomi Mi 11 Ultra finally arrives in France
Expected for over a month now, the Xiaomi Mi 11 Ultra should finally arrive in France on May 4. Indeed, some Internet users have reported that Xiaomi France had already put on sale 20 copies of the smartphone (10 blacks and 10 whites) in his Sébastopol store in Paris, at price of 1199 euros. According to their information, the phone will be available for pre-order on May 4 in stores as well as online on the official website. It should then be delivered from May 11, as revealed by Xiaomi in the Netherlands.
Contrary to what Xiaomi had indicated in its official communication, the phone should not come out with MIUI 12.5 update, which will mark a real turning point for the Xiaomi overlay. Indeed, it should be satisfied with version MIUI 12.0.6, which is not very optimized for the moment. It will then be necessary to wait a few weeks before Xiaomi improves the quality of the photos and the autonomy with the DXOMARK update.
The Xiaomi Mi 11 Ultra is not the only smartphone from the Mi 11 series still expected in France, since the Mi 11i, an improved version of the Poco F3, has so far not been marketed in France. The May 4 conference will then probably be an opportunity for Xiaomi to discuss the arrival of the smartphone. Finally, we also wait the release of the Mi Band 6 connected bracelet. It has already been marketed in many countries, and should arrive in France in May.
Source: Xiaomi