After the fingerprint sensor stashed under the screen, the front camera will experience the same fate. Xiaomi has announced that it will begin mass production of smartphones with such technology next year.
The Chinese manufacturer and its compatriot Oppo had unveiled prototypes last year equipped with a camera under the screen. At the time, the integration was imperfect: the photo / video quality was lower than that of a normal camera, and the lens location was distinguishable by a lower amount of pixels on the screen.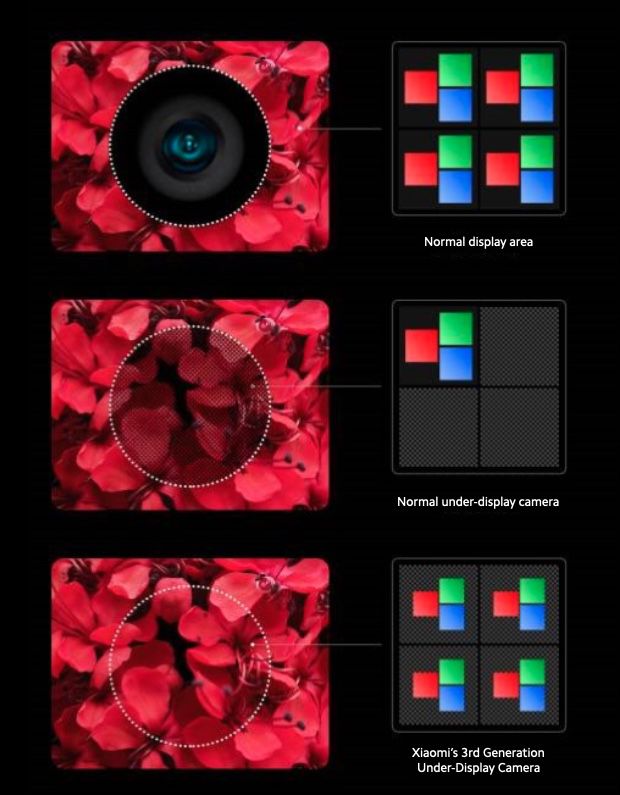 Xiaomi claims to have resolved these two difficulties. Now at the third generation stage, its camera below the screen is "Perfectly hidden without spoiling the edge-to-edge display of the screen". For this, the manufacturer made sure that the camera can see through the subpixels (red, blue and green, which combined form an individual pixel) of the panel. So the area of ​​the screen that covers the lens has the same pixel density as the rest … or almost?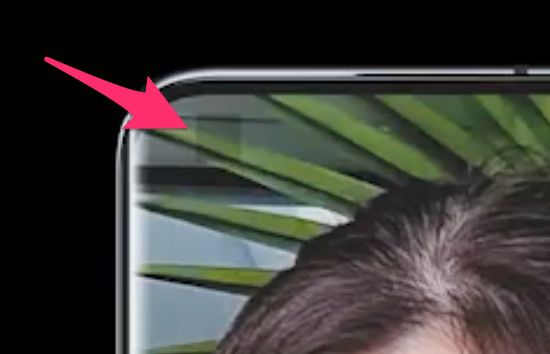 In a promotional video, we see at one point on the smartphone equipped with a camera under the screen a small square that stands out slightly from the rest. It's very discreet, but it's not yet the integration " perfect " touted by Xiaomi.
The manufacturer also promises image quality "Which corresponds to the performance of conventional front cameras", another point that must be checked on the spot.
Thanks to several patents, we know that Apple engineers are also trying to hide various sensors under the iPhone screen. Before a very hypothetical disappearance of the notch under the screen, we should first expect an invisible Touch ID sensor.