The French prices for the Xiaomi Mi 11 Lite and Mi 11 Lite 5G have been unveiled and they are considerably higher than those announced for the whole of the European continent.
The price of Xiaomi Mi 11 Lite and Mi 11 Lite 5G will be higher in France than the indicative price announced for Europe. Freshly formalized internationally, these two smartphones were indeed entitled to a presentation dedicated to France.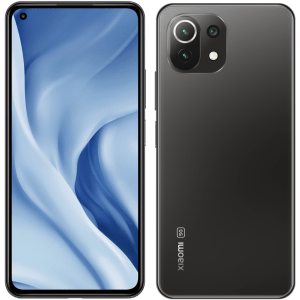 Xiaomi France thus unveils a considerably higher price list for these two devices which aim to offer an attractive price-quality ratio.
Price and availability of Xiaomi Mi 11 Lite 4G / 5G in France
So, here is the information to remember about the launch of the two Xiaomi Mi 11 Lite in France:
Xiaomi Mi 11 Lite 5G (8GB RAM / 128GB storage): 399.99 euros at Bouygues Telecom, Orange, SFR, Free, Fnac, Darty, Boulanger, Conforama, Carrefour, Auchan, Leclerc, Casino, Système U, Coriolis, Cdiscount, Rue du Commerce, LDLC, Mi.com and in the Mi Blinds;
Xiaomi Mi 11 Lite 4G (6/128 GB): 349.99 euros at Fnac and Darty as well as on the brand's website and stores;
Xiaomi Mi 11 Lite 4G (6/64 GB): 329.99 euros only on the Mi.com site.
The Xiaomi Mi 11 Lite 5G will be sold from April 20 in yellow, black and green.
The 4G version is already on sale in three colors: black, blue and pink.
As a reminder, the prices announced in Europe start at 299 and 369 euros respectively. Note that this global price for the Mi 11 Lite 5G version concerns a configuration with less RAM (6 GB).
Xiaomi smartphones in spades
The month of March was particularly busy for Xiaomi, which announced a plethora of smartphones. The Xiaomi Mi 11 is notably available in a Mi 11i version. We can also note the officialization of the Mi 11 Ultra very promising in photo.
The big star of the brand remains its showcase product, the Mi Mix Fold, the Chinese manufacturer's first folding smartphone. Note also that today, Wednesday March 31, the brand launched its Mi TV Q1 television in France.