The first 1,000 days in a child's life They are crucial for their future development. In this period the child's neurons form new connections at an amazing speed, between 700 to 1,000 per second, a rhythm that will never be repeated. It is because of that everything that happens in your life at this stage will have a determining effect in your physical and mental health.
But in addition to providing our child with all the care he needs, what else can parents do to enhance their development in these first three years of life?
The first 1,000 days for the child's brain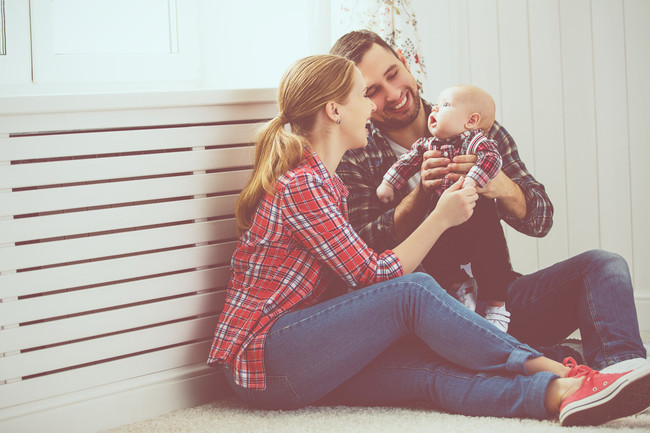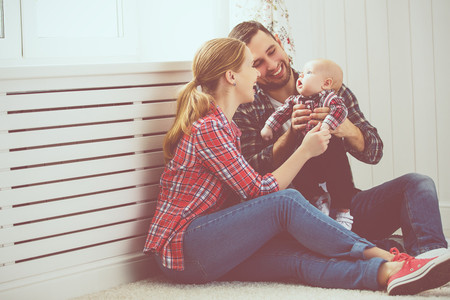 During the first three years of life, the child's brain develops at high speed, acquiring the social and emotional language and skills that he will need for his adult stage.
According to experts, 40% of adult mental abilities are acquired in these early years, so it is essential to promote their proper development, since this will depend on their future well-being.
As parents, we must cover not only their physiological needs but also the psychological ones, and in this sense the bond between parents (or reference figures) and baby acquires special importance, since the way in which children are raised or taken care of in the first years can influence their brain functioning during the rest of their lives.
And how can we strengthen that bond to nourish your brain?
In addition, it is important to emphasize that although he is very small and we believe he does not know, the baby needs to be caressed and looked at him at a distance that he can also see you and with a soft voice. Massages are also an excellent way to strengthen the bond through physical contact.
Reacting to your emotions, well proper interaction between parents and children It helps children to regulate their emotions, especially in these first 1,000 days, in which their child's brain is more permeable and more open to the influence of the environment.
At this point it is especially important to attend immediately to the child's crying, because the brain and stress are not good companions. And it is that when the child perceives a threat (of whatever type) it will generate cortisol, a hormone that will remain at high levels if the threat persists, that is, if the environment or the type of parenting is not adequate.
Interacting and speakingAlthough we believe it is too small to understand each other, then doing so will not only help you acquire language and improve your verbal development, but it will help you start to create a solid foundation for your future relationships.

Bringing you security and trust, so that the child grows up in a stable environment where his parents act as his guides and protectors. And we say "parents" because in general, the most intense emotionally and physically speaking relationship is the one the child has with them, especially with their mother. This bond of attachment will cause the appearance of a series of feelings that will make it grow knowing it is important for someone and, therefore, favoring their safety and self-esteem.

Contributing a balance between freedom and limits, so that the child is free to move forward in life and make choices, but have clear and logical limits that teach him that his freedom ends where that of others begins, and that one cannot wish for others what one does not I wish for himself.

The importance of the game. Playing is not only a child's right, but through free play they will learn to know and interact with the world around them, improve their psychomotor skills and language and, in short, will have a positive impact on their cognitive, social and educational development.
Food also plays a fundamental role
It is logical to think that the child grows strong, healthy and can develop properly, their diet should be adequate. But in this field, the importance of those first 1,000 days starts from the moment of conception, because the maternal diet plays a fundamental role in the development and health of the child.
In this way, the mother must maintain healthy living habits and ensure that her diet is adequate and balanced, in order to ensure all the micronutrients and macronutrients that the baby needs to form and grow.
Once the baby is born, WHO recommends exclusive breastfeeding during its first six months of life, and even recognizes it as a right that both children and mothers should have. When the child begins with complementary feeding it is important to provide a variety of healthy foods that include calories, protein, polyunsaturated fatty acids, vitamins and minerals, in addition to meeting the specific nutritional needs of each stage.
And logically, in line with everything mentioned above, the correct feeding of the child must take place in a safe and respectful environmentWell, remember that the basis of everything is to raise with love, respect and responsibility.
Photos | istock
In Babies and More | The seven definitive tips to educate your children (according to Harvard psychologists), Punset Documentary: Emotional education from the womb, Massages and caresses neurologically protect babies and improve brain damage, Eduard Punset: five keys to raise emotionally healthy and happy children
Themes
Child's Health
Developing