"/ E /" is a curious name for a white knight of digital freedoms. Especially for software that has such a broad ambition: to sit at the heart of our smartphones, just like Android, the most popular of operating systems. Functional since June 2019, / e / also uses the basics of Android, taking care to remove Google applications and services.
According to the manifesto of / e /, Google "Uses our personal and professional data to feed (his) business and possibly to routinely spy on people ". In fact, Google lives off the advertisements it targets to users thanks to the rich information it extracts from their smartphones and computers.
Is it even possible to build an Android without Google? The American company is not the creator of Android, but it bought it in 2005, in an admittedly unfinished version, but full of pieces of free software, therefore public, modifiable, reusable by anyone. "This forced Google to maintain the free license for Android, even though they improved the software year after year.", says Gaël Duval, the Frenchman who heads the foundation / e / and the company of the same name, employing around thirty-five full-time equivalents.
Read also
Gaël Duval, Linux fan who wants to free smartphones
For an informed public
But there is also an opaque part inside Android's guts, which is owned by Google. You can hardly do without the services it provides – notifications, updates, mapping, online storage, app store, etc. The ambition of / e / is to replace it, which is a huge challenge. We therefore tested the / e / operating system to determine if it was livable on a daily basis, bearing in mind Gaël Duval's warning, "/ E / is intended for an informed public, I fear the deceptive effect on the general public."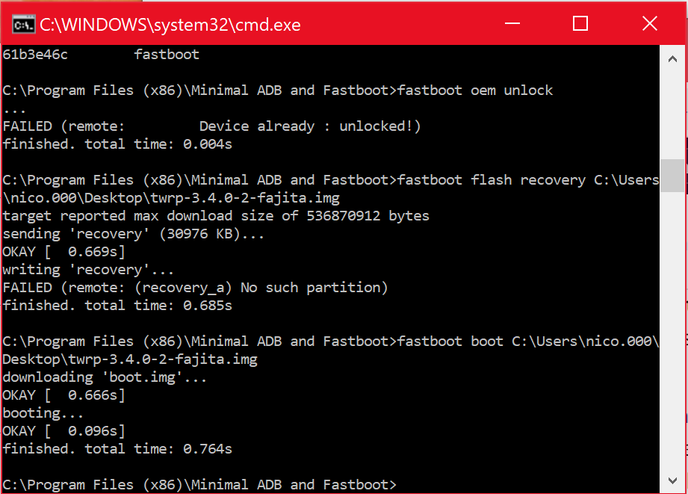 For the more courageous, the adventure starts off in a lively fashion with the installation of / e / on a smartphone chosen from among the hundreds of compatible models. Equipped with a OnePlus mobile from 2018, we followed a complex user guide, typing opaque commands on the keyboard, such as "Adb reboot bootloader". After two hours of concentration, a blockage forced us to call for help to finalize the installation.
Rather convincing
Fortunately, not everyone has to go through this: a handful of old Samsung mobiles can benefit from an automated installation. Better yet, you can buy a smartphone already equipped with / e /: either a high-end refurbished Samsung (about 50 euros more expensive than the regular prices of the refurbished), or a new FairPhone sold for 30 euros more expensive than the usual version. These mobiles arrive in a beautiful signed / e / box which portends a quality experience. What is it really ?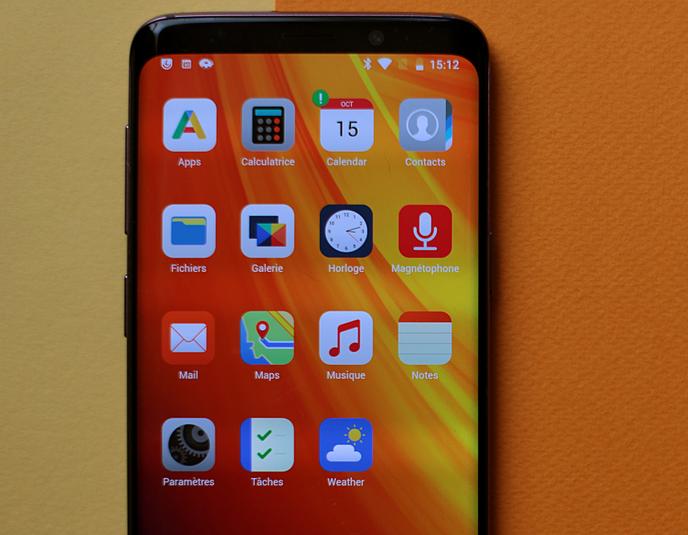 Ergonomics: Android / e / menus are very refined, without an app drawer or mobile widgets. The version of Android on which / e / is based is three years old, but the gist is there, starting with the fine-tuned notifications. As for the valuable Android security updates, they are provided regularly. There are, however, a few small bugs that are rarely bothersome, except the one that affects some Samsung models and prevents most applications from being installed.
Applications: / e / includes fifteen by default, a bit crude, but functioning properly. However, some are less efficient than their Google counterparts, such as the camera or GPS. / E / 's browser, a custom version of Chromium, is similar to Android' s browser free of cookies.
App store: the sore point of '/ e /. This store has only 65,000 applications, all free, compared to the millions of references in the Google Play Store. Of the 30 or so popular apps we looked for, eight were missing or refused to install: Snapchat, Gmail, Google Assistant, Waze, Disney +, as well as three games. In many cases, we have been able to find alternative applications, or go through the Internet browser to access the equivalent service, but this is not always possible. The apps in the / e / store come from the CleanAPK catalog, and at this time the foundation has no control over their freshness or the potential presence of malware. "We are considering an antivirus scan. I stress that the applications of the Google Play Store are not known for their security ", defends Gaël Duval.
Privacy: the / e / software library assigns a confidentiality rating to each application downloadable, based on the permissions it requests, such as microphone access or geolocation. This unfortunately lacks reliability: " Gmail is highly rated because it hardly asks for permissions, admits Gaël Duval. This is normal, it does not need it, it is its very nature to suck data. We do not have the means to further evaluate every application. "
Instant messaging: / e / does not offer an alternative to the most popular services such as WhatsApp and Messenger, belonging to Facebook, which relies on targeted advertising like Google. You can however download Telegram or Signal.
Online services: / e / replaces Google's cloud rather efficiently. It saves photos, address book, notes, e-mails online. However, it does not automatically reinstall applications downloaded on another smartphone when changing mobile phones. The allocated online space is thin: 1GB. It can be increased for a minimum monthly subscription of 3.30 euros for 20 GB.
Search engine: / e / uses a tool of its conception mixing the results of the DuckDuckGo, Qwant, Bing and Google engines, in an anonymized way. Responses are a bit slow, advanced search tools poor, but for common queries the efficiency is close to that of Google. The lack of advertising links is nice. If necessary, nothing prevents you from using Google.fr.
Difficult separation
There is a great temptation to have Google come back out the window to synchronize your calendar, retrieve your address book, or even access your Gmail account. This is possible, even if Google then accesses some personal information. For this to work, you have to go to the settings of the smartphone and add a Google account. Without necessarily realizing it, we then authenticate via the / e / browser, which is connected to Google's computers, at the risk of bringing up some information …
For the / e / foundation, ousting Google was a long adventure. Its developers believe they have succeeded in blocking any data escalation, but due to the opacity of the operation of Google services, they do not yet have absolute certainty. The foundation continues to work on improving privacy. She hopes to allow blocking of advertising trackers soon, and to deceive apps claiming geolocation.
Should we take the plunge?
Life without Google is a little more expensive, a little less practical, but above all, it means being constantly attentive to the services you use, and the applications you install, in order to avoid the leak of personal data. towards companies that are too curious. For determined users who have a good foundation in computer science, adopting / e / us seems possible, at the risk of being deprived of one or two important tools.
It's more for you if …
you don't trust Google,
you don't give up before you have found the solution,
time is not a problem.
It is rather not for you if …
you don't like being told "no",
you hardly enjoy adjusting Android settings,
you have a clear idea of ​​your next smartphone model.