As of May 17, the UK can give some parts of the world the green light to take off for the holidays. However, where they can visit depends on the governments' "traffic light" system for travel.
Spain
Currently, the FCDO advises "to exclude essential trips to Spain, including the Balearic Islands, but excluding the Canary Islands, based on the current assessment of the risks of COVID-19".
Visitors to the UK are prohibited from entering Spain unless certain requirements are met.
"Entry restrictions and testing requirements continue to apply to travel to Spain," says the FCDO.
"Citizens and Legal Residents will be issued only by the European Union, Schengen States, Andorra, Monaco, The Vatican (Holy See);
Passengers must also complete a pre-flight notice and submit a "PCR, DMA, or lamp change test performed 72 hours prior to arrival."
The FCDO adds: "Passengers can be contacted and must undergo PCR, DMA or LAME tests at any time within 48 hours after arrival in Spain."
Brits returning to the UK from Spain must isolate themselves as soon as they return home.
Do not miss
Pound-Euro exchange rate in "slow recovery" after a six-week low [INSIGHT]Trip to India: Nation has been put on the red list for different fears [COMMENT]Airlines: EasyJet, Jet 2, DUI, Ryanair and PA updates [UPDATES]
Portugal
Currently, the FCDO does not advise against travel to Portugal, but warns "based on the current assessment of the risks of COVID-19, against all other essential travel to the autonomous region of the Associates".
Traveling to Portugal is subject to a series of entry restrictions.
"You are allowed to enter Portugal if you are a returnee," explains the FCDO.
"For all other travelers, whether you are traveling from the UK or any other EU / EA country, or
In an EU / EEA country, the incidence rate of COVID-19 exceeds 150 cases per 100,000 inhabitants.
"Essential goals include a trip to live with immediate family members or for professional, educational, health or humanitarian reasons."
Passengers must be prepared to show proof of residence or reason for travel.
They will also be screened for the corona virus when they arrive.
The FCDO states: "All travelers to Portugal, except children under two years of age, must present a negative RT-PCR test for SARS / COVID-19 at the time of boarding. The test must be carried out within 72 hours prior to departure ".
The passenger's temperature will also be taken and a second COVID-19 test will be required upon arrival.
Those returning to England from Portugal must be isolated for 10 days at home.
France
The FCDO currently advises against "essential travel in France based on the current assessment of the risks of COVID-19".
France has recently returned to another national lockout with a curfew order and various movement restrictions.
"The health situation in France is terrible," warns the FCDO.
"On March 11, the French government announced the relaxation of travel restrictions from the UK," he continues.
"Since March 12, visitors no longer need to justify an important reason for entering France.
"All UK passengers, including children over the age of 11, must have a negative COVID-19 test result (PCR only) taken less than 72 hours before departure.
"Before another PCR test, the visit will require seven days of self-isolation."
Visitors to the UK will need to complete a statement of commitment confirming that they are not affected by COVID-19 symptoms.
Passengers returning to the UK from France must be isolated.
Greece
The FCDO currently "advises against all but essential travel to Greece based on the current COVID-19 risk assessment."
UK travelers visiting Greece must meet a number of entry requirements.
The FCDO explains: "British citizens can enter Greece if they are permanent residents of the UK, Greece, another EU / EFTA state or the following countries: Australia, New Zealand, South Korea, Thailand, Rwanda, Singapore, Arab States Emirates, Russian Federation and Israel ".
"If you are a British citizen living in another country that is not listed above, you will be denied entry to Greece due to actions taken by the Greek authorities to combat the spread of COVID-19."
Passengers must complete a Passenger Location Form (PLF) at least 24 hours prior to departure.
All visitors must submit a negative COVID-19 test taken within 72 hours of departure.
The FCDO continues: "Anyone entering Greece from the UK will undergo a rapid COVID-19 test."
"In the event of a negative test result, the UK visitor currently has to self-isolate for seven days.
"In case the test result is positive, the passengers must be isolated for at least 14 days. In both cases, passengers must undergo further PCR tests at the end of their isolation period ".
Those returning to England from Greece had to isolate themselves upon arrival.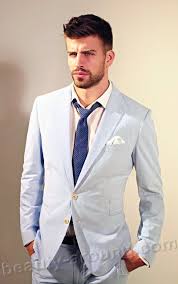 "Professional reader. Award winning player. Zombie fan. Are you addicted to the social media. Bacon expert. Scholar on the Internet "