Moving from one site to another without a private place to connect and perform digital operations reliably, can be a real problem for the integrity and confidentiality of data and accounts online. Travelers are technological users exposed to vulnerabilities and malicious campaigns.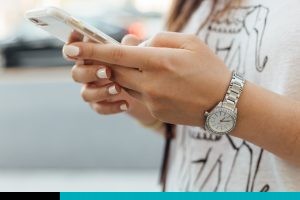 ESET offers some tips to keep in mind during vacations or when home security is disregarded for a work trip:
Restrict physical access to equipment: It is important to configure a PIN, password or unlock pattern on all electronic devices whenever possible. Try to have a security solution installed that allows you to remotely manage the equipment, in case of theft or loss, to be able to locate it, activate alarms, block it or erase your data.
Assuresr data transfer: Most travelers should resort to open networks in public places, such as coffee shops or hotels that, although better than a completely open network, are still insecure, because it is not known who else is connected or how well configured is. In this sense, there are different VPN services, some free and other paid, for mobile devices or laptops, which allow to increase the level of data security when transferring them in unreliable media.
Refpray authentication of the online accounts: In order for an attacker to not be able to access an account, it is important to enable the second authentication factor (2FA) whenever possible. A good practice is usually to check the activity of bank accounts and social networks, to ensure that there is no unusual behavior, as well as to change access data if there are suspicions of having been compromised.
Controlr the privacy before and during the trip: Many public WiFi networks request that, in order to connect to the Internet, personal data be provided through captive portals. They usually require some email, but some may even request that the user create an account with personal data in the system. Try not to provide real data and have an email account especially to use in these situations. In this way, real accounts are not compromised or data is compromised.
Protectsr the online purchases: Tickets, lodging reservations or tour purchases are some of the services that are usually acquired during the trip. For more security, when making purchases online try to use a credit card and not a debit card, since, in case the data is stolen, it is much easier to report and reverse the situation if it is a credit card . In addition, if the data of a debit card is stolen, you run the risk of finding the empty bank account.
Avoidr traveling cyberstaffs: Cheating has the characteristic of mutating with amazing speed, being able to compromise Thousands of users and disappear in short periods of time. One of the biggest fraudulent campaigns was the simulation of discount coupons on behalf of multiple reputable companies, spreading across multiple countries, bringing together more than 22 million victims around the world.
What did you think of this note?
Rate us from 1 to 5 stars
How could we improve this information?
Thank you for your contributions!