Advertisement


"Tous en cuisine", ingredients for the recipes for Friday, October 9, 2020 – Already the last day of broadcasting this Friday evening for Cyril Lignac's show "Tous en cuisine". And this evening live, this is only one recipe that the chef offers to cook with him and his guest: a fish in a salt crust, virgin of vegetables.
And to be able to cook this dish today in front of your television, we invite you to discover the list of ingredients and utensils necessary to make this unique recipe, the last of the season.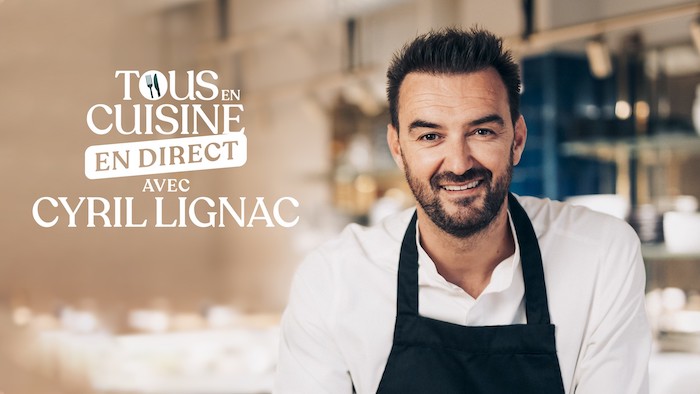 Advertisement
"Tous en cuisine" for Friday, October 9, 2020: ingredients and utensils for today's recipe
DISH: FISH IN A SALT CRUST, VEGETABLE VIRGIN
The ingredients for 4 people

Advertisement


1 fish weighing 1 kg 500 with its head and scales (if the fish does not fit in your oven, have the head cut off)
2kg of coarse Guérande salt
10cl of egg whites
Dry herbs (thyme, fennel, oregano)
Leek fondue:
2 leeks, washed and cut in half
20g butter
20cl of vegetable broth
Vegetable virgin:
12 cherry tomatoes, washed
1 washed zucchini
50g broccoli, cut and washed
1 lemon
Olive oil
Salt flower
Espelette pepper
Utensils
1 baking sheet + 2 cutting spatulas
1 salad bowl
1 saucepan + 1 spatula
1 salad bowl + 1 board + 1 slicing knife
1 saucepan + 1 skimmer + 1 salad bowl with ice cubes
Now that you have the list of everything you need, go to 6:40 p.m. on M6 and 6Play to get all the information you need to make these two recipes.
Also, don't forget that you will find the recipes on Cyril Lignac's Facebook and / or Instagram accounts or those of M6.
Did you know ?
Based on recipes from the show, the book "Homemade" has been released. It is available on Amazon at a price of 12.90 euros. ORDER IT HERE
Sponsored links