Advertisement


"Tous en cuisine" from Monday, August 24, 2020. And it's off again for the culinary show by Cyril Lignac and Jérome Anthony. Appointment for the grand premiere of season 2 tonight at 6:40 p.m. on M6 or live, direct and video streaming on 6play (direct function) then in replay on the dedicated 6play page.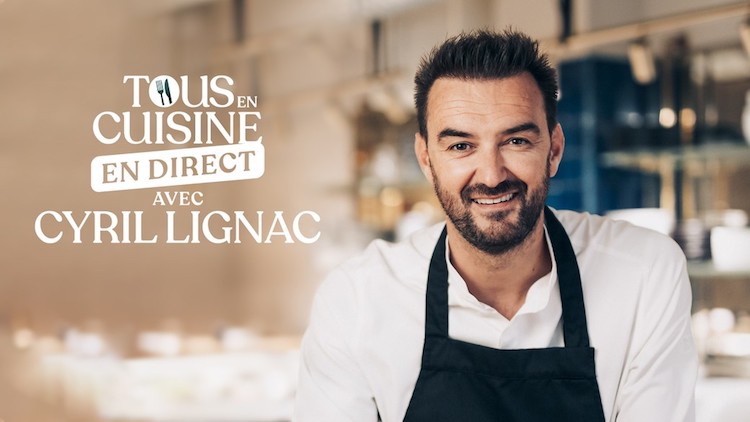 Advertisement
On the menu tonight, two recipes, a main course and a dessert
– NICOISE SALAD
– RASPBERRY STRACCIATELLA MILK FOAM
And like every day since the very first show of the season, we invite you to discover the list of ingredients and utensils you will need to make them.

Advertisement


"Tous en cuisine" for Monday August 24, 2020: ingredients, utensils, shopping list
NICOISE SALAD
The ingredients for 4 people
6 beef heart tomatoes, washed
2 stalks of celery, washed and peeled, thinly sliced
1 green pepper, washed and seeded, cut into strips
6 scallion onions, washed and cut into thin slices
1 bunch of radishes, hulled and washed, cut in 2
4 artichokes marinated in olive oil
4 eggs
1 nice piece of tuna in olive oil
1 washed and stripped romaine or lettuce heart
6 marinated anchovies
A few basil leaves
A few black olives
Olive oil
Sherry vinegar or your choice
Fine salt and freshly ground pepper
Utensils
1 salad bowl + 1 baking sheet + 1 silicone sheet + 1 spatula
1 saucepan + 1 spatula + 1 spider + 1 paring knife + 1 salad bowl
1 board + 1 slicing knife
1 pan + 1 spatula
RASPBERRY STRACCIATELLA MILK FOAM
The ingredients for 4 people
180g milk chocolate, cut into small pieces
1 egg yolk
10g of caster sugar
50g whole milk
50g full cream
180g very cold whole liquid cream
40g dark chocolate, cut into fine shavings
125g of fresh raspberries
Utensils
2 salad bowls + 1 saucepan + 2 spatulas
1 whisk + 1 saucepan + 1 hand blender
1 hand-held food processor + 1 very cold salad bowl (whipped cream) + 1 spatula
1 dish or 4 ramekins
The different stages of the recipe (instructions, procedure) are then available on social networks and in particular on:
"Tous en cuisine" live with Cyril Lignac ": new features for season 2
– Jérome Anthony will continue to follow the Chef's good advice from Nancy but will also invite himself to the provinces to cook directly with the French, with local producers, in village festivals, markets, fairs that celebrate local products or even directly in the kitchens of schools, hospitals or barracks.
– Every day, a celebrity will follow the cooking lessons from his home but sometimes will also invite himself into the kitchen with the Chef and cook with him.
– Once a week, a culinary expert will also be invited by Cyril to share the secrets of his specialty with the chef and viewers.
– Once a week, Jérome Anthony will come himself to pay a surprise visit to a fan and cook with him.
Based on recipes from the show, the book "Homemade" has been released. It is available on Amazon at a price of 12.90 euros. ORDER IT HERE
"Tous en cuisine" returns this evening at 6:40 pm with Cyril Lignac, Jérôme Anthony and their guest (s) on M6 and 6Play.
Sponsored links