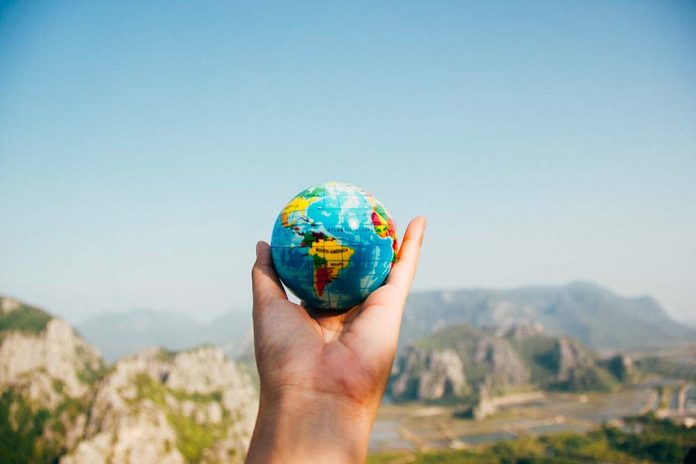 When we go on a trip, we like to spend money, because we saved it for something, but we don't like to waste it, do we? It is precisely for this, so that you can avoid having to travel cheaply, that I have brought you these tips for saving money while traveling. Do you want to stay with me and read them? I assure you that they will be useful to you:
Save money when traveling
Before the journey
When booking your trip, think about airports near the city you want to travel to.
Flight with Stopovers: Booking flights with stopovers to long-haul destinations will save you extra money on your vacation and also give you the option of visiting 2 destinations for 1!
Combining Airports: Booking flights with different airlines or going to and from different airports is one of the best ways to save money while traveling.
Do you know about open jaw flights? This is one of the options that will save you more money, it is an open angle route (open jaw is the exact translation), better with an example:

One-way flight: Madrid – New York
Return flights: New York – Malaga

Be flexible about dates. Yes, I tell you that all the time, and I know that many of you don't have the freedom or flexibility of time to play around with dates. But, for example, if you want to go for a weekend in a European city and there is a flight on Monday morning, you can get to work at a decent hour and enjoy a few extra hours of vacation.
When you go on a trip with family or friends, it is best to look for alternatives in terms of accommodation: an apartment can be much cheaper than a hotel. Giving private accommodation, such as an apartment, a chance will also lead to significant savings. Websites like Airbnb,
Homeaway or Wimdu are highly recommended for finding apartments at great prices.
Don't get carried away with the first option, even if it looks appealing. Before booking trips or services, and before going on the trip, find out online about prices, opinions, quality of services, etc. More important than the number of stars is the authenticity and credibility of the statements of travelers who have had previous experience in this type of accommodation, restaurant, etc. Websites such as Tripadvisor are ideal for checking reviews of hotels, restaurants, tourist attractions, destinations, etc.
Have you thought about joining airline loyalty programs? If you use a lot of it, it is very suitable because the money you can save after a while and the benefits you will receive are worth it.
The hotel chains also have point programs, if you join them you will save on every booking.
Don't search for yourself: there are too many price comparison sites out there that will make you make a quick decision by encouraging you to spend more than you plan on. Travel blogs can help you find the best deal by following their tips and tricks
Follow social media on travel blogs (like my Telegram service, for example) or airline pages.
You can generate alerts on Google if you are looking for a trip to a specific location in order to receive all the offers during the day.
You can choose the one you like the most (or the cheapest) by comparing on different pages.
Before making a reservation, check if there are any discount coupons on the internet. For example, I have a discount page where I post coupons for web pages. In this case, if you want to make a reservation with a specific page, you can find a 20% discount coupon and save a lot.
Book hotels with free cancellation and check other hotels' prices as they approach the date. So, if there is a cheaper hotel that you prefer, you can cancel the reservation at the first and book the second.
If you book the flight + hotel packages directly, rather than separately, you can save a lot of money when paying because you only pay the management or card fee once.
Know the prices well: do you book in advance or at the last minute? There are studies that recommend booking between 40 and 60 days before the scheduled departure. However, it is true that booking well in advance can help you get a good deal. If you are more of a spontaneous last-minute traveler, then be sure to check out my daily updated last-minute deals category.
Luggage
Weigh your luggage at home before you go to the airport to make sure you have no excess baggage. If you do, you know, leave some in case at home!
Depending on your destination, it may be more attractive to purchase certain items while you are there. For example, gel and shampoo bottles, which will take up a lot of space in your suitcase, can be purchased at your destination if the price is lower. Otherwise, buy small bottles under 100 milliliters and fill them up.
If you are going to an apartment or hostel that does not have bedding, you can purchase vacuum bags to wrap the sheets or the rest of your clothes. This way, you will save both money and time.
Travel with hand luggage if you don't want to wait longer on the baggage belt (now with Ryanair it's over, but with other airlines it's still possible).
Carry all the documents you need (ID card, passport, boarding pass) in one folder and always keep them handy in your backpack or bag. In the event of a problem, it is advisable to take a copy in another suitcase.
Transport
Sometimes it's worth traveling from city to city at night on an overnight bus or train, in order to save both the money for a hotel night and the time you'll spend. the next day to move. Some people cannot sleep on public transport, but earplugs and a mask can help.
If you are at one destination and want to get to another nearby, you can use mobile apps to share the ride with other travelers (like Blablacar) and pay much less than using regular public transport. . For example, if you are in Milan and want to go to Lake Como, this is a good choice. Sometimes you won't meet other travelers, but locals, which is ideal if you want to get to know the culture of the country.
Don't rent the car at the airport, do it in town. This trick only works if public transport to the city is cheap. If so, it is much better to hire a car directly.
If you are driving your car to a city with a good transportation network, park the car on the outskirts or in parking lots where you know you don't have to pay and leave it there for a few days. This will save you the money on parking in the city center and the minutes (and gas) you waste driving around looking for a place.
You can use the hop on and hop off buses to hop from one bus to another and travel around an entire city for just one ticket.
During the trip
Don't forget your student card or youth card, the difference is huge!
Take part in free tours of the city
Find out if fees are charged at exchange offices in the city, if not, change the money at destination, not at home.
Buy day or tourist cards (London Pass, Barcelona Card,…) if your idea is to visit a lot of different things. They seem expensive at first, but they're worth it if you don't stop for a second.
Food and drinks
Yes, that's an obvious tip, but now that there are budget airlines where trips can be really long and don't include food, bringing a sandwich from home can get you out of a jam. without having to leave a kidney.
Another tip, when you are in cities where it is possible to drink tap water, there is nothing better than filling the bottles in the fountains.
In airports, in order not to have to spend money on water, you can take a water bottle at home, empty it before passing the checkpoint and refill it in the area. boarding, so you don't leave a single euro behind even if you are thirsty.
Another tip, which especially applies if you are staying in an apartment, is to have breakfast at home. Sometimes, depending on the city, breakfast can cost as much as 15 euros, so keep that in mind.
I hope all of my tips for saving money while traveling can help you book your next vacation without ending up with the piggy bank. On the other hand, I have to say that luck plays a very important role in this bargain vacation booking business. Do you have any other personal tips you would like to share with me? So feel free to leave me a comment in the section below 🙂