Much has been said about vacation leave and how people are traveling to different cities in search of rest, enjoyment and a change of air. However, since we are going through a difficult time in the pandemic, the transfer must be done with all the corresponding security measures and thus prevent the spread of the virus.
Some have the possibility of traveling by plane, others have their own cars and there are also several who choose to travel by bus, either for vacation or for work or personal reasons. Considering that it is one of the most popular means of transport in the country – until 2019, some 70 million passengers traveled by bus a year – and its terminals are usually full in the summer months, the Ministry of Transport presented in August a protocol for this type of trip.
This includes a series of recommendations and duties for those who are going to travel to another city: the requirement of the health passport and the respective safe conduct for passengers is maintained, as well as certain measures for terminals and buses in order to expedite the traffic and access to machines to avoid crowds.
Since then, passengers traveling on these intercity services must enter the page c19.cl, issue your health passport and declare that they do not have symptoms of covid-19 nor have they had close contact with someone infected. In addition, throughout the trip must wear a mask and frequently sanitize the hands with alcohol gel.
Within the regulations issued by the Ministry of Transport, each bus terminal must have the demarcation of distance of 1 meter in the platform sectors and ticket sales, organize passenger traffic flows, install separators in customer service offices, as well as delivery of information on prevention measures.
In this protocol it was agreed to encourage the electronic sale of tickets, to avoid contact in the booths of the companies, the permanent cleaning and disinfection of the buses, the elimination of food service on board, as well as the delivery of information on indexes of occupation by destinations, days and hours of the week so that users can privilege trips with less demand
Paulina Martínez, epidemiologist and academic at the Postgraduate Department of the Faculty of Medicine of the U. de Santiago, gave us some recommendations before boarding a bus.
Although this protocol exists, which should be operating in each terminal, each bus line is responsible for establishing the necessary safeguards for the safety of passengers. Paulina Martínez suggests, in the first instance, "consult the transport company how long in advance I should arrive at the terminal", both to avoid crowds and haste as well as not to spend too many hours in a crowded space.
When you are in the terminal, you should maximize social distance and the use of alcohol gel after each contact with a surface of the place. "It would be ideal to go through a footbath with quaternary ammonium," he says.
A good channel to find out about the safeguards that companies are taking is through their social networks. Some companies – such as Turbus or Pullman – share their sanitary measures on their Instagram and Facebook accounts.
Youtuber Ariel Cruz Pizarro uploaded a video a few months ago in which he compiles various actions that the bus lines have taken, such as blocking seats, installing alcohol gel dispensers, as well as stopping the delivery of pillows and blankets. You can take a look below:
"When moving through crowded and closed places, such as bus terminals, you must be extremely careful," says the epidemiologist Martínez. They should go "only the people who will travel, using the mask in an absolutely correct way; that is to say, that it covers the nose, mouth and even chin, and that it is certified, not handmade ".
In the event that a person is close to you, and is not respecting the physical distance, the specialist suggests requesting "gently respect their space."
"Do not use gloves, as it gives a false sense of protection," says Martínez, and recommends "avoid talking between relatives and less with strangers while they are in the terminal." Let us remember that the spread of the coronavirus is through the droplets and aerosol that we emanate when we speak and breathe, so in this type of space it is best to avoid having large conversations, much less shouting.
"The idea is not to eat or drink liquids, because that would imply removing the mask and it must be used at all times," says Martínez.
For airplanes, the recommended mask is KN95. For bus trips, the epidemiologist suggests it again. "In the case of territorial trips by bus, the use of the KN95 mask is still much more justified," says Martínez. He also suggests, for more security, to put another extra three-fold mask over the KN95 mask and then a face shield.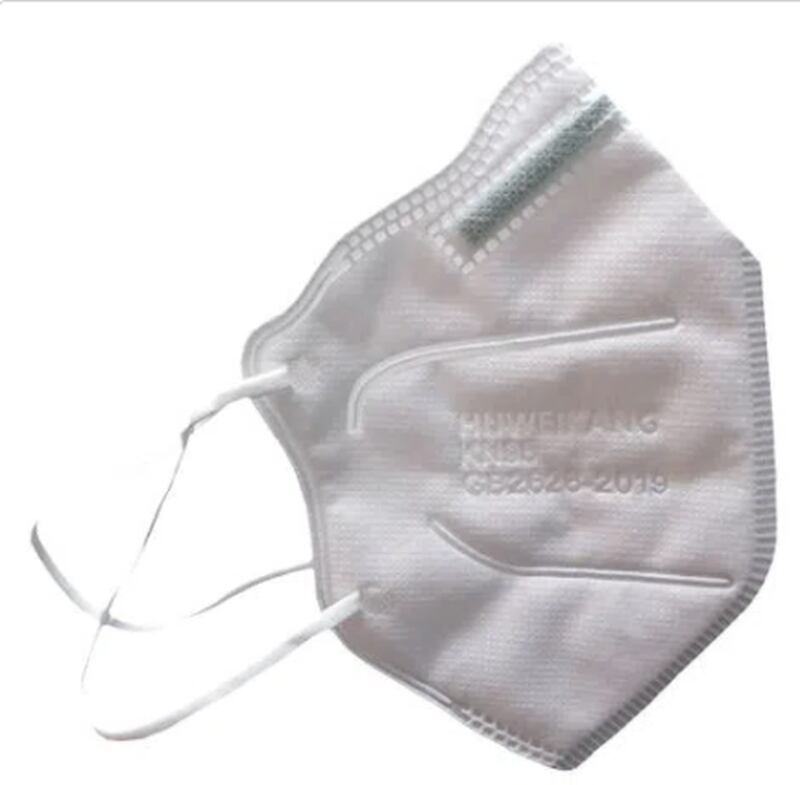 Why so much? According to the specialist, the buses "do not have HEPA filters, which are what allow filtering different infectious agents, including Sars-Cov-2", unlike what happens on airplanes, which do.
For this reason, inside the bus, it is very important "not to talk to anyone, not to eat and not to rub your hands over your eyes or mask."
The face shield, on the other hand, "must be in intact condition, straight and not bent, since otherwise the air can be filtered." In addition, it must be used "from leaving the house, passing through the terminal, throughout the trip and until reaching the destination."
With high temperatures, masks can get wet. For this reason, it is advisable to carry more than one and thus make a replacement if necessary. It is also very useful, if not essential, to carry a personal alcohol gel.
The sections of the bus trips vary according to the destination, but if you must travel a distance that takes more than ten hours, the epidemiologist suggests the same thing that was recommended previously: "if you will travel distances that are long, be sure to eat at home" , he points out, reiterating the advice not to eat snacks or talk to his seatmate. "If you're talking on a cell phone, don't take off your masks," he suggests.
If it is a vacation, you must have the corresponding permit, in addition to the health passport and the identity card or passport.
The vacation permit is obtained at the Virtual Police Station and "must be requested by communes in step 2, if your destination is a commune in step 2 or higher, or by communes in step 3 or higher, but only if the destination commune It is in step 2 ", they detail in the questions section of the Minsal.
If your commune is in quarantine, or step 1, it cannot be requested because "this permit does not authorize neither the departure nor the arrival to communes in this phase.
If the origin and destination are communes that are in step 3 or higher, "this special permit should not be carried since, in those cases, people can make interregional trips."
Another consideration is that the vacation permit "will be granted only once and will allow you to go to a single destination." That is, you must define well your place of stay when filling out the form at the Virtual Police Station.
If your destination is within Chile, in this same section they detail that, "once in the destination, trips to other communes are allowed, as long as they are from the same region and are not in step 1 or quarantine."
"Nor is it allowed to spend the night in a destination other than the one indicated by the traveler's permit, or in any of the communes that are visited during the day," says Salud Responde.
The vacation permit is number 18 in the list "Temporary Individual Permits".
In addition to the vacation permit, you must request a health passport, which is obtained at c19.cl, both for the outward and return. The document lasts for 24 hours, so the person must complete this form just before traveling. In this form they also ask to which commune you are moving and you must communicate the area where you will be staying.
Once again, the epidemiologist emphasizes that "if it is not strictly necessary to go out, do not do it. Avoid traveling and commuting, because each one carries a risk ".
"We must always act thinking that anyone we confront can be someone positive," says Paulina Martínez. For that, you have to be as strict as possible with prevention measures.
"We are in a very delicate moment, and that is why I personally do not agree with vacation permits," he says. "Mainly because it means high mobilization and possibly family reunions that do not always meet the established capacity."
"Although we have been in situations of restrictions that have generated a degree of anguish and stress, added to the uncertainty of viral behavior, there are many ways to relax, and not necessarily go on vacation," says the epidemiologist. "Remember that staying home for a summer is not the end of the world."
* The prices of the products published in this article are current as of January 14, 2021. Values ​​and availability may change.