ADVERTISEMENT

The recipes of "Tous en cuisine" will be back on M6 soon! Did you miss them? Soon you will find all the recipes from the M6 ​​culinary show "Tous en cuisine"! Simple recipes, easy to prepare and in the company of many guests.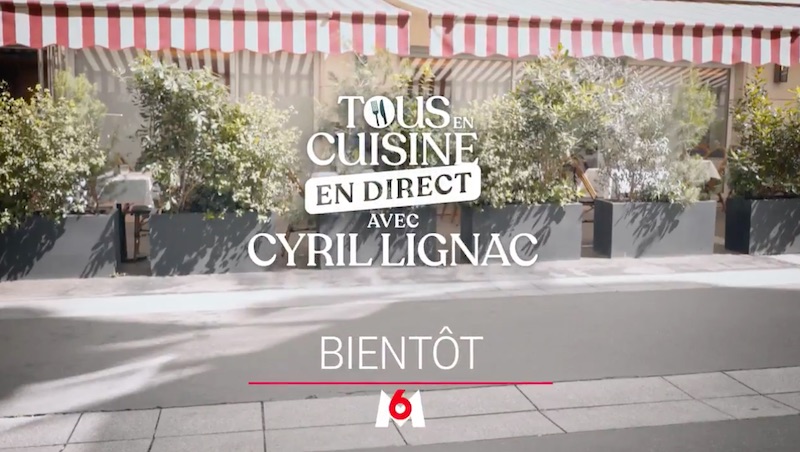 ADVERTISEMENT

A program broadcast from Monday to Friday from 6:40 p.m. on M6 and on 6PLAY for replay.
Usually Cyril Lignac cooks directly from home, 2 simple and effective recipes (starter / main course or main course / dessert) that everyone can make in real time with him. Jérôme Anthony, is the mister everyone of the show and makes the recipe in parallel. Other personalities can also be brought to cook with them as the days go by.
The recipes of "Tous en cuisine" soon back on M6
And for several days M6 tease a new salvo of unseen. And if for the moment no date has been announced, we can imagine that the show will make its return at the beginning of August. We will of course keep you informed!

ADVERTISEMENT

Now discover the first trailer for this comeback… There is of course Cyril Lignac and his accomplice Jérôme Anthony who seems to need a few more lessons before embarking on recipes that we already imagine very summer.
"It's time to go back to the kitchen" 👨‍🍳🍴
Soon find #AllInKitchen with the chef @cyril_lignac and @ JeromeAnthonyM6 pic.twitter.com/veoXJf7DP4

– M6 (@ M6) July 9, 2021
Find the recipes of "Tous en cuisine" very soon on M6.
SPONSORED LINKS