Updated on 23/10/2020 at 09:32

Published on 10/25/2020 11:00 AM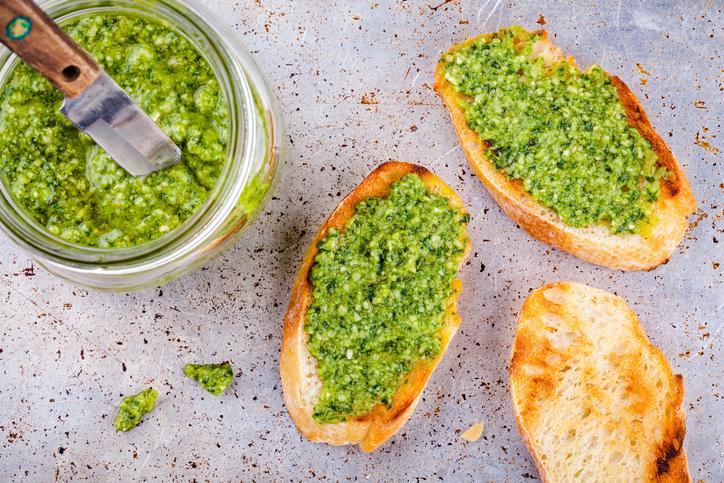 THE RECIPE OF THE DAY. Grasse spirulina pesto

By Writing


The 25/10 at 11h00

Update 10/23 at 9:32 am

Sébastien, spirulina producer in Grasse, shares a recipe that changes with you! A quick and easy to make spirulina pesto.
For 4 people
Preparation: 5 min
Cooking: 0 min
THE INGREDIENTS
-1 25 g handful of spinach or chard leaves,
-1 handful of 25 g young nettle shoots. Take only the ends of the nettle, with gloves!
-1 clove of garlic,
-1 sprig of mint (optional),
-40 g of almond powder,
-30 g of parmesan,
-3 tablespoons of olive oil (2 to mix + 1 to adjust),
-1 tablespoon of Grasse spirulina,
-1 pinch of salt.
PRODUCTION
Remove the ribs from the chard. Wash and dry them.
Cut the garlic clove into small pieces.
Clean the young nettle shoots and dry them.
Place all the ingredients in a blender and keep just a tablespoon of olive oil, which will be used to adjust the consistency of the pesto once blended.
It's ready, to enjoy with a good organic sourdough bread or with pasta.
For this recipe we used spirulina from Grasse, available on nosbeauxterroirs.com