A feast in the Dragon Ball universe! And why not ? Here are the legendary recipes from this iconic series. Bon appetite with Son Goku!
Who has not dreamed of participating in the famous gourmet banquets of Son Goku and his friends? Thanks to the geeky chef Thibaud Villanova, your wish will be fulfilled! In this book, you'll find legendary recipes for lunch fish fondue, Chichi's delicious curry, or a crystal ball!
Here is an original way to immerse yourself in the universe of Dragon Ball, with 37 recipes, richly illustrated with the different heroes of the license. The recipes are clearly explained, with also culinary bonuses to give tips and explain some cooking terms.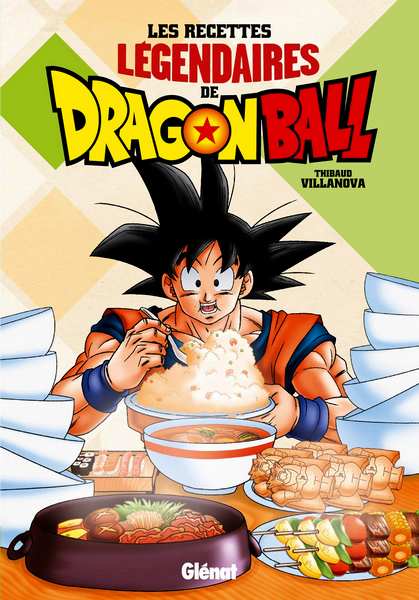 Author: Thibaud Villanova and Alban Couturier
176 pages
Glénat editions
Price: 20.00 €