The iPhone 12 has been going on a series of promotions lately. Today, on Amazon, it is making its comeback at an attractive price for the version with 128 GB of storage: 869 euros instead of 959 euros. Apple's smartphone is only available in black at this price.

The iPhone 12 is the Cupertino company's flagship for the year 2021. It is good in all areas, but, Apple requires, the price of the smartphone is quite high base. On the other hand, this is a little less the case today with this reduction of 90 euros on the 128 GB version.
IPhone 12 at a glance
A beautiful 6.1-inch OLED screen
The high power of A14 chip
Improvements in autonomy
Instead of 959 euros, the 128 GB version of the iPhone 12 is now available on sale at 869 euros on Amazon. A significant 10% discount if you also planned to invest in a MagSafe charger or a protective case.
To learn more about the iPhone 12 👇
9 / 10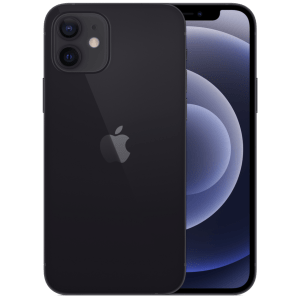 The iPhone 12 shares a lot in common with the iPhone 12 Pro. We find the same design and the same format, in both cases a 6.1-inch OLED screen, with the same size notch for Face ID and the same protection Ceramic Shield on the front side. The only difference you can feel in your hand is the 25 gram weight difference between the two.
Both are then powered by the A14 chip which offers high-end performance in addition to ensuring compatibility with the 5G network. This configuration allows, among other things, to guarantee a perfectly fluid user experience under iOS 14 and to run without problem all the most greedy games of the App Store. The two smartphones also offer the same battery life with 17 hours of video playback, according to Apple, and both bring compatibility with MagSafe accessories and wireless charging.
The element that will above all make the difference is the camera. The classic iPhone 12 incorporates a 12-megapixel dual camera, with wide-angle and ultra-wide-angle lens, which is already capable of great feats. The result is very convincing, still with this Apple-specific simplicity of capturing a beautiful shot in any case. If you want a little more versatility, however, you will have to turn to the iPhone 12 Pro which adds a telephoto lens and a LiDAR sensor, while having the possibility of using the Apple ProRAW format.
To find out even more, do not hesitate to read our review of the Apple iPhone 12.
---
Offer no longer available?
If, subsequently, the offer mentioned in this article is no longer available, please take a look at the table below to find other offers for the Apple iPhone 12.
The other iPhones of the moment
In order to choose the Apple smartphone that meets your needs and your budget, we invite you now to consult our guide to the best iPhones in 2021.