At BMW, chain lubrication is a thing of the past. Like the cardan drives, which are one of the strengths of the German brand, BMW Motorrad has unveiled the M Endurance chain for the S1000RR and S1000XR models. It is designed with a new coating material, so the motorcycle chain does not need to be cleaned or retensioned.
In 1923, BMW introduced its first drive shafts which were fitted to the R32 models. At that time, it was a technological marvel due to its features that required no chain maintenance. Almost 100 years later, BMW unveils the M Endurance chain which follows the same pattern and makes lubrication a thing of the past.
In other words, this BMW motorcycle chain is maintenance free. The M Endurance chain also has, like the standard X-ring chains, a permanent lubricant between the rollers and the axles, surrounded by X-rings. But it has a new coating material for the rollers that surround the axles – amorphous tetrahedral carbon (ta-C) which does not wear out thanks to its extreme hardness and strength characteristics. In addition, this revolutionary material offers other advantages such as a low coefficient of friction, which increases performance. As a result, the usual chain lubrication, cleaning and re-tensioning are no longer necessary.
With these properties, the M Endurance chain offers maintenance comfort equivalent to that of a gimbal, including the cleaning constraints due to lubricant projections.
To quote BMW: "Thanks to excellent dry lubricating properties and the elimination of wear, the tetrahedral rollers coated with amorphous carbon of the M Endurance chain provide maintenance comfort equivalent to that of a motorcycle with cardan shaft transmission. . This includes all the cleaning work that is unavoidable with a conventional chain due to lubricant splash. As a result, the M Endurance chain also offers maximum respect for the environment. "
The BMW M Endurance chain is available for the S1000RR and S1000XR models. In the future, other models will be equipped with this chain. Unfortunately, no pricing details have yet been revealed.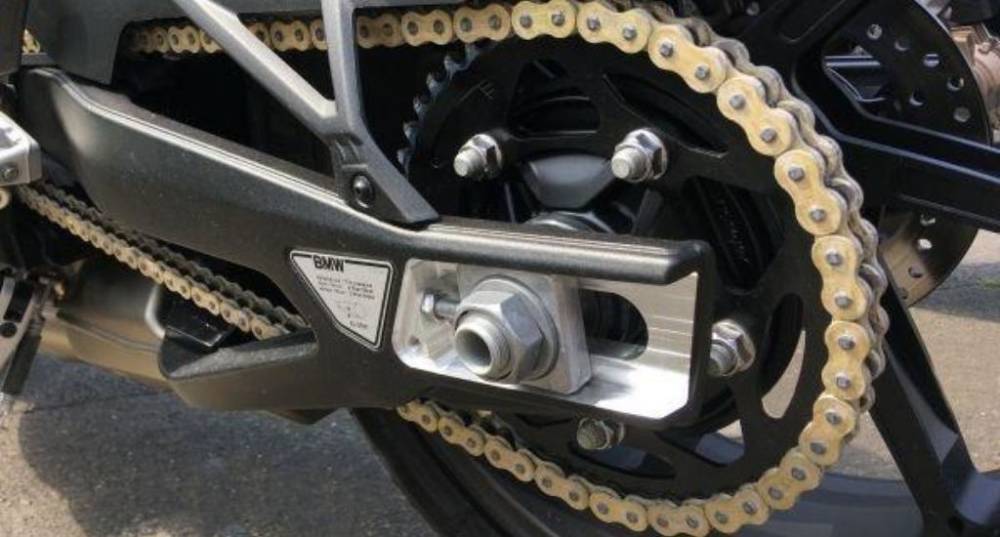 if (d.getElementById(id)) return; js = d.createElement(s); js.id = id; js.src = "http://connect.facebook.net/en_US/sdk.js#xfbml=1&version=v2.5&appId=417184695094507"; fjs.parentNode.insertBefore(js, fjs); } (document, 'script', 'facebook-jssdk'));