Stay in Chongqing for the New Year and be warm by your side. Come to Chongqing's main city scenic spots to enjoy discounts, activities, and enjoy the flavors of Bayu! On the 8th, the theme activity of "So Close and So Beautiful, Come to the Main City Metropolitan Area for a Happy Year" was officially launched in Nan Hot Spring, Banan District. At the launching ceremony, Banan District announced to citizens and friends the boutique tourist routes, themed activities and measures to benefit the people in the metropolitan area during the Spring Festival. On the day of the event, the first group (9 people) of the main city metropolitan area was also issued.
This event will last from now until May, and aims to respond to the local New Year initiative and provide Chongqing citizens with a good place for local New Year holidays. In addition to the main city metropolitan area, the northeast and southeast regions of Chongqing will also plan a wealth of activities to attract residents of Chongqing to celebrate the festive season.
The first group of the main city metropolitan area is composed of 9 non-local staff who come from different industries, but all voluntarily stay in Chongqing for the New Year. They include doctors, policemen, judges, town and street civil servants, and company employees.
Related staff of the event said: "We advocate celebrating the New Year on the spot and staying in Chongqing for the New Year. At the same time, we also hope that these people who stayed can spend an interesting year in Chongqing, and can spend a lively year in Chongqing in groups and teams."
After the launching ceremony, the first tour group composed of 9 representatives, led by the image ambassador of Banan Cultural Tourism "Babahu", took the lead in visiting Bananan Hot Springs. Here, they "walk and eat" half of the street and experience the Intangible Cultural Heritage Festival; take the ropeway, slide and other entertainment facilities to celebrate the New Year with excitement and excitement.
"This event is very interesting. So many people feel very warm and lively together. It makes me feel that although it is the first time to spend the Chinese New Year outside, it is also very good." Lou Fu, who is from Guizhou but works in Chongqing agencies, is very Happy.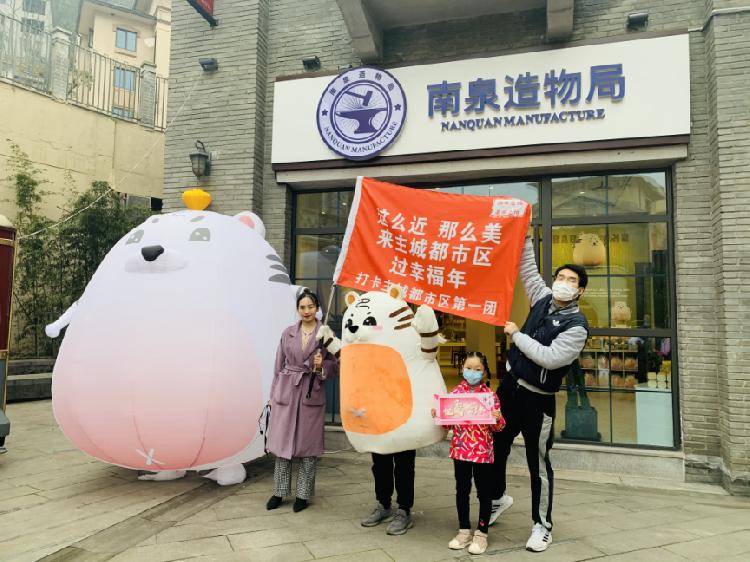 In addition, the 9 representatives also visited Danzishi Old Street, Chongqing Grand Theater, Hongya Cave, Jiefangbei, Xiliutuo, and finally returned to Banannan Hot Spring to watch the Lantern Festival. In Ambilight, warm and moving, 9 representatives ended their day trip to the main city.
During the tour, the event staff also filmed a short video of Spring Festival blessings for everyone, "Stay in Chongqing for the New Year, we will help you reunite", so that friends from other countries can truly feel that "This peace of mind is my hometown".
There are many activities and many routes to the main city metropolitan area
Organizing a check-in tour of the main city metropolitan area is just one of the activities. During this winter and next spring, the districts and counties of the main city metropolitan area will combine the characteristics of local tourism resources to launch the "Chongqing People Tour Chongqing" tourism products, measures to benefit the people, and folk cultural activities in the form of online + offline.
According to statistics, more than 40 cultural and tourism theme activities will be launched in the main city metropolitan area. Including Shengming Amusement City in Yubei District, New Year's Interactive Recreation Activities in Liangjiang Film and Television City 2021, Polar Ice and Snow Festival in Haichang Ocean Park in Nan'an District, New Year's Plant Science Activities and the Second Spring Festival Lantern Festival in Danzishi Old Street, Banan District South Hot Spring Lantern Festival, Intangible Cultural Heritage Festival…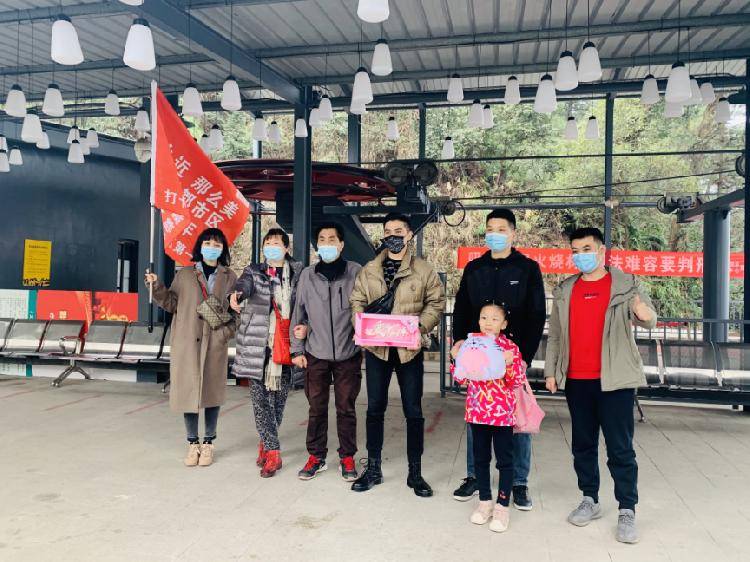 In addition, the event also released five high-quality tourism routes, inviting residents to stay in Chongqing to see the "most delicious" Bayu scenery and eat the "most suitable" Chongqing cuisine in Chongqing.
The route includes a romantic and leisure two-day tour: Pianyan Ancient Town-Liangjiang International Film and Television City-South Hot Spring-Bishan Lake-Luozhongli Art Museum, and a two-day folk custom tour: Huguang Guild Hall-Raffles City-Shancheng Alley- Ninth Street-Fengsheng Ancient Town-Transportation Tea House-Hailan Yuntian Resort, Mountain City Culture Two-day Tour: Chongqing Sichuan Opera Museum-Industrial Museum-Nine Street Yihuali-Dazu Rock Carvings-Fishing City-Qi Cai Dream Garden, outdoor outing two-day tour: Antao Town-Lehe Ledu-Stalagmite Mountain-Ordovician Park-Tianxing Town and a two-day tour of warm parent-child: Hanhai Ocean Park-Changshou Old Town- -Changshou Lake-Nuclear Industry Base-816 Town.
At the same time, the all-media promotion activity of "Checking in Bayu Beauty" is also in full swing. During the Spring Festival, the event will successively launch check-in scenic spots such as Banan Nan Hot Spring, Tongnan Chen Tuan's Hometown, Jiangbei Dajiu Street, and other special activities such as webcast, interactive check-in, and preferential measures to allow tourists to spend time in the main urban area Joyful and happy Spring Festival holiday.
Beautiful scenery, more discounts, more stay in Chongqing for Chinese New Year, these places are free to play!
In order to meet the tourism needs of the masses to "Celebrate the New Year in situ", various districts and counties of the main city metropolitan area have also launched a number of boutique tourism products and various preferential measures: 5,000 tickets for Jiangjin Simian Mountain are free; Bannan Hot Springs, Yubei Tongjing Hot springs and other seasonal hot products gather popularity with ultra-low discounts. Banan Hanhai Ocean Park launches special tickets for the Chinese zodiac and special tickets for the New Year; Yongchuan Leheledu launches a special trip of 75 yuan per person for primary and secondary school students nationwide; Qijiang National Geopark Laoyingshan Scenic Area has launched a 50% discount on the listed price, which is 40 yuan per person; Wansheng Economic Development Zone Jiuguoqing Forest Park free admission; Wanzhou District Shiqiao Water Town Scenic Area has launched a half-price discount…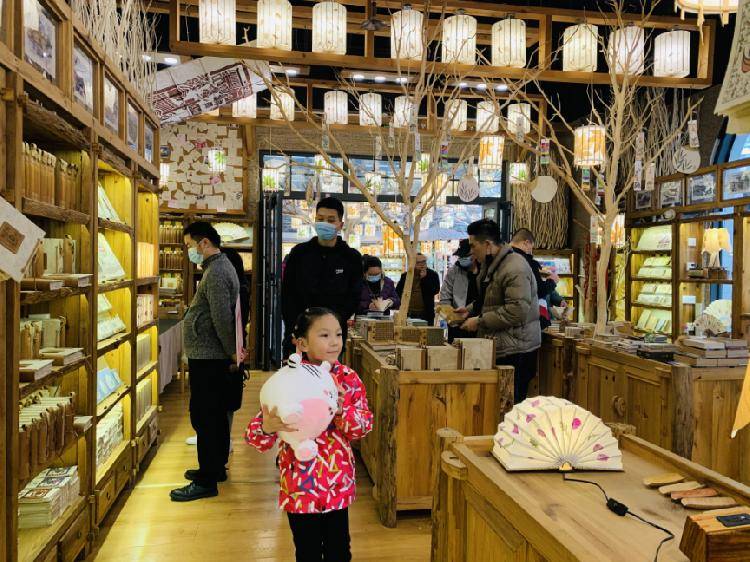 For citizens and friends who are responding to the New Year in Chongqing, Nanchuan Jinfo Mountain has also launched discounts such as 50% off tickets and free tickets for Shenlong Gorge, providing more travel options for tourists and friends.
Travel Tips: In order to cooperate with epidemic prevention and control, citizens are requested to wear masks when going out to play, comply with epidemic prevention and control requirements, and take personal protection.
Attached: "So close and so beautiful, come to the main city to spend a happy year" summary table of measures to benefit the peopleReturn to Sohu to see more