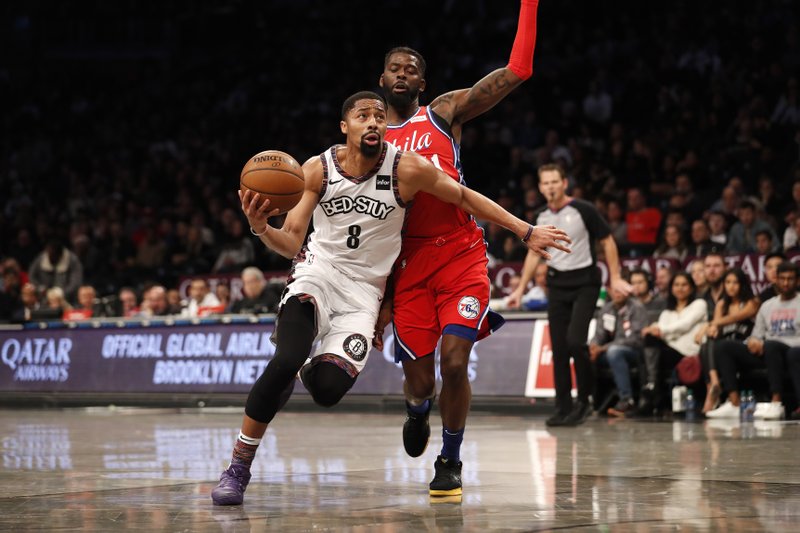 To become and remain a great coach, you obviously have to be a strategist, but that's not enough. You also have to be a leader and a manager. Best recent examples are Phil Jackson and Gregg Popovich.
Much of their work was about managing stars, and even superstars, and the clash between Shaquille O'Neal and Kobe Bryant in the early 2000s had proven that it was not easy, and that it could even work. only a while. In San Antonio, the management of Kawhi Leonard's injury had also led to a dead end, and Spencer Dinwiddie recalls that Steve Nash, newly appointed in Brooklyn, will be no exception to the rule.
" For me, coaching at this level, and especially given the talent we have, is about 80% psychology, 10% temperament and 10% tactics "Believes the leader of the Nets, interviewed by Forbes. " Essentially, it's about managing egos. That's why Phil Jackson was phenomenal. He knew how to talk to Kobe. He knew how to talk to Michael. "
And from what we've been hearing for a week, Steve Nash knows how to talk to Kevin Durant, whom he has been close to for several years, but also to Kyrie Irving, with whom he has shared some training. Another reason Brooklyn chose Steve Nash was because the two-time MVP had respect for these two superstars and had previously formed a relationship with them. But… that doesn't make for a great coach, and you also have to know how to manage complicated periods.
" If we lose three, four games in a row, KD or Kyrie gets angry, how do you keep the squad together and make sure everything is OK? Spencer Dinwiddie asks. " How to react if DeAndre Jordan does not hit a lobbed pass for seven actions in a row? It's more this type of management. "
As for the tactical part, Spencer Dinwiddie isn't worried at all. " Let's face it, diagrams these days are complex in their variations, but they are based on some type of insulation or pick-and-roll »He recalls. " KD will no doubt have isolation situations at the head of the racquet or mid-racquet, and Kyrie will no doubt have pick-and-roll situations up or down. So we'll have a bunch of bad leads and things of that nature, but we'll probably come up with both types of attacks 90% of the time.. "