For the very first time, Xiaomi has just taken second place in the ranking of the world's largest smartphone sellers.
In the second quarter of 2021, and for the very first time, Xiaomi took second place in the ranking of the world's largest smartphone sellers. The Chinese manufacturer has even allowed itself to overtake Apple, which scooped the last place on the podium.
First, we still find Samsung, with a market share of 19% during the second quarter of the year. Xiaomi is therefore in second position, with 17%, then Apple in third with 14%. Then we find Oppo (10%) and Vivo (10%).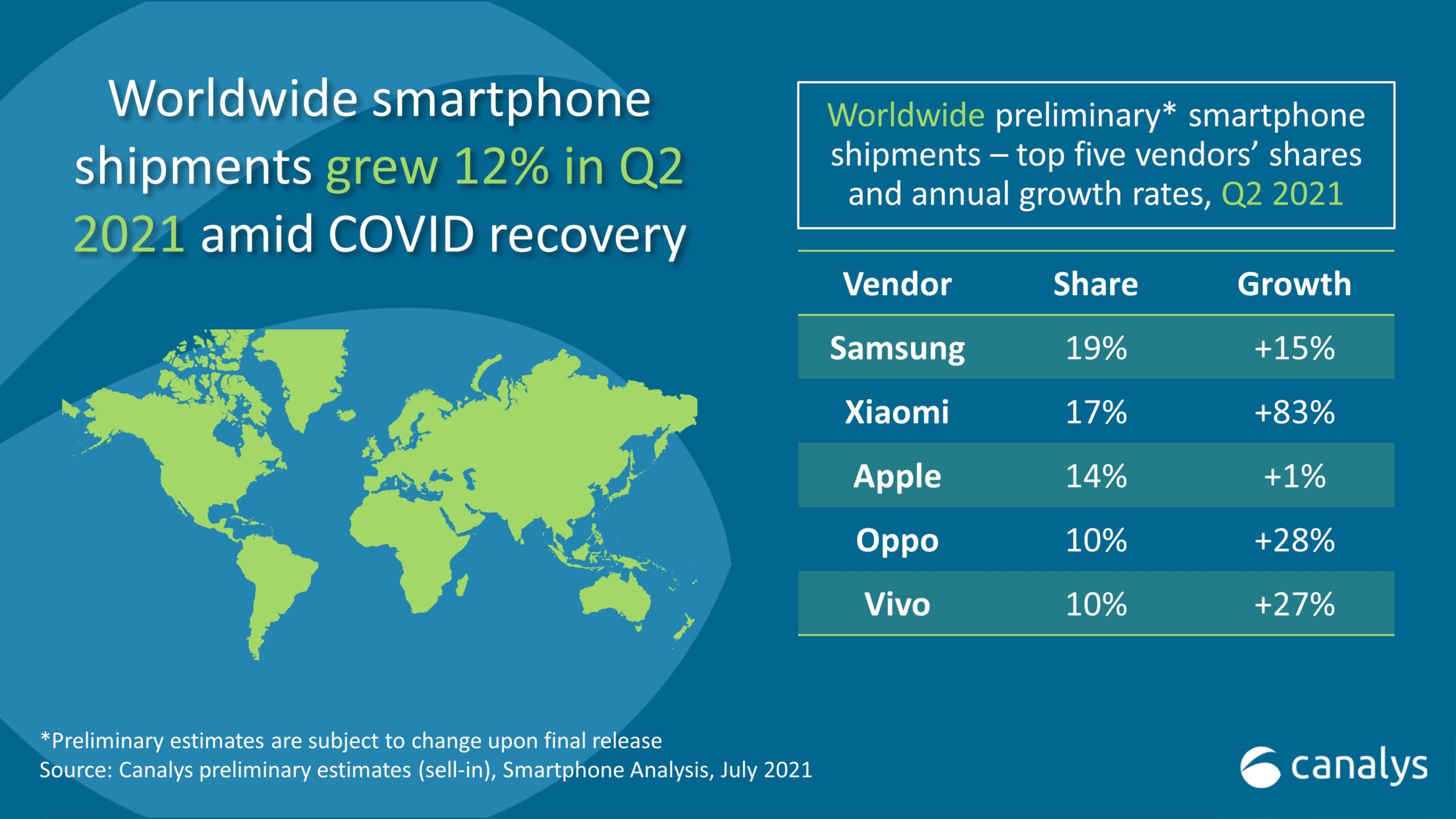 Cheeky growth
The firm Canalys, which shares these figures, praises the incredible growth of Xiaomi, which records an 83% increase in its deliveries compared to the previous year, and which allows it to slip to second place in the ranking.
This success remains to be qualified, however, since the brand's devices are less expensive than those from Samsung and Apple. On average 40% cheaper than those of the South Korean, and 75% than the iPhone of the Californian. Obviously, the benefits are therefore not as colossal as in the case of its competitors.
Nevertheless, this does not seem to be a priority for Xiaomi, which is above all looking to develop its high-end and premium offering, as evidenced by the launch of the Xiaomi Mi 11 Ultra this year. "It will be an uphill battle, with Oppo and Vivo sharing the same goal" says Ben Stanton, research director at Canalys. As for Huawei, it has simply disappeared from the radar, when it once occupied second place.
Out of the general crisis?
Overall, analysts note that the smartphone market is picking up color this second quarter, after a difficult year marked by the global health crisis. Smartphone shipments have increased by around 12% compared to the same period last year.
Xiaomi Mi 11 128 GB at the best price Base price: 749 €
See more offers