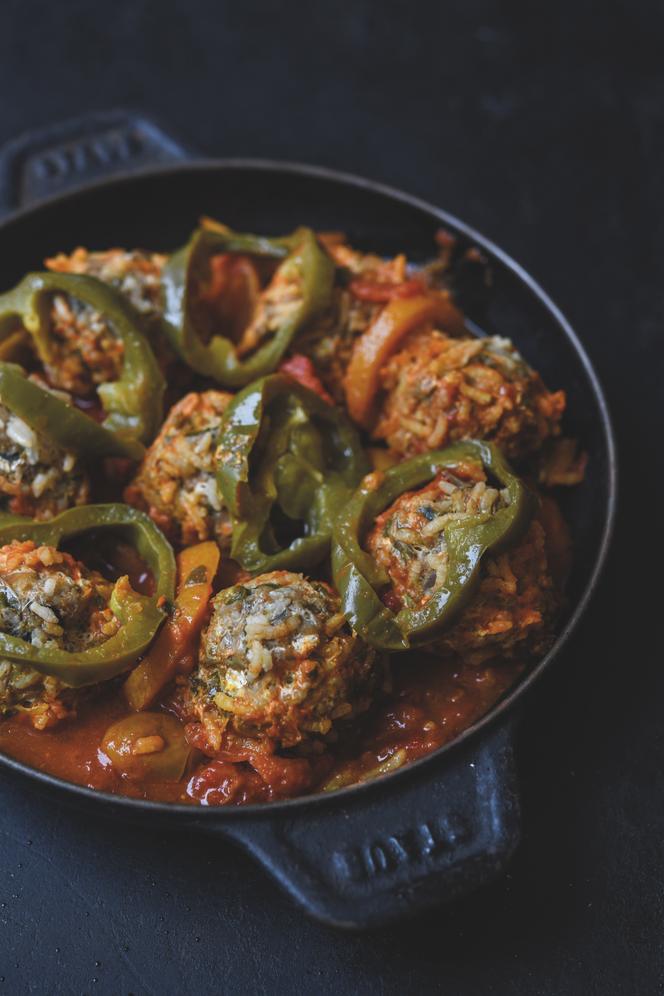 Ingredients for about 20 meatballs
1 kg of fresh sardines
50 g of rice (in Morocco we use all kinds of varieties, so use the one you prefer – I chose basmati)
1 bunch of coriander
1 head of garlic
cumin, turmeric, paprika, ginger
For the sauce
500 g tomatoes (out of season, use 1 can of good quality peeled tomatoes)
1 C. of tomato paste
1 C. 1 teaspoon of ginger
1 C. teaspoon of turmeric
200 ml sunflower oil
50 g of olives
1 candied lemon
1 head of garlic
1 green pepper (optional)
salt pepper
Preparation: 45 minutes
Cooking: 1 hour
Cook the rice according to the package directions.
Remove the head, skin and bones from the sardines (or ask the fishmonger to do it). Pass the meat in a grinder or a blender in "pulse" mode to keep the lamb's lettuce. Finely chop the coriander leaves and add them to the sardines, along with the cooked and drained rice, the crushed garlic and 1 teaspoon of each spice. Add salt, pepper and mix well.
Cut the tomatoes in half then grate them to extract the juice (if using canned tomatoes, cut them into slices and keep the juice). Place them in a tagine dish or casserole dish with the tomato paste, pepper, ginger and turmeric. Complete the sauce with the oil and olives, and cook over high heat.
Meanwhile, shape small balls with the stuffing (about twenty) and put them in the dish as you go. Add the candied lemon and green pepper cut into slices and cover the preparation. Cook over low heat for about 45 minutes.
collected by Addictips