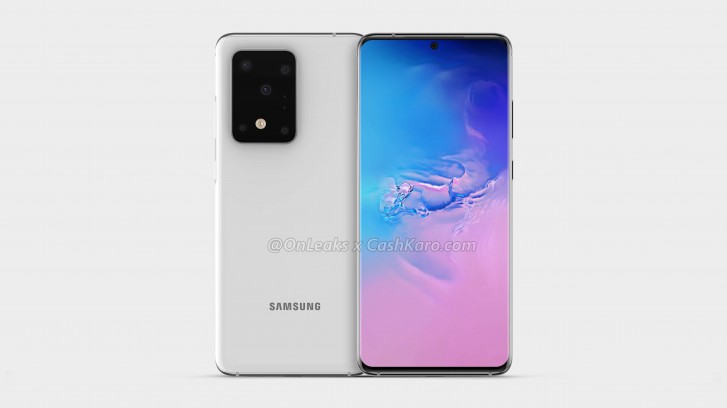 © OnLeaks x Kashcaro

It is becoming increasingly clear that the "Galaxy S11" will actually be launched as the Galaxy S20 on February 11. And according to information from Sam Mobile, the entire range will be entitled to an ultra-responsive screen.
If one might have thought at first that Samsung would reserve its 120 Hz screen for the most expensive model in its range, Sam Mobile today claims that the Galaxy S20, Galaxy S20 + and Galaxy S20 Ultra will be able to benefit from it.
Users will be able to choose to switch to a 60 Hz display
As we have already seen in a hidden menu in the beta of OneUI 2.0, Samsung is preparing an option allowing compatible smartphones to easily switch between a 60 Hz and 120 Hz display, and vice versa.
Indeed, if the advantages in terms of fluidity of a 120 Hz screen are undeniable, this type of display is extremely energy consuming. Suffice to say that the supposed 4,500 mAh battery of the Galaxy S11 / 20 may well melt like snow in the sun. Especially since, remember, Samsung also promises a QHD + definition on its next flagships.
This also pushes some observers of the brand to take offense at this lack of discernment from the manufacturer. In fact, Samsung is asking its users to hollow out the choice between decent battery life and a more responsive display – which will undoubtedly result in a significant increase in sales prices on exit. Note, however, that the thing is not exclusive to Samsung: the OnePlus 7T is also subject to a starvation autonomy caused by its dynamic screen of 90 Hz.
Source: Sam Mobile