Samsung never misses a good opportunity to make fun of its favorite competitor: the Korean manufacturer has this time emphasized, especially on Facebook, that its smartphones were always delivered with a power adapter. For the record, all iPhones are now sold by Apple with the bare minimum: in addition to the smartphone itself, you will find in the box a USB-C to Lightning cable, documentation, the SIM card eject tool and the two Apple stickers. No more chargers or headphones, except in France where EarPods will also be provided separately to comply with the legislation.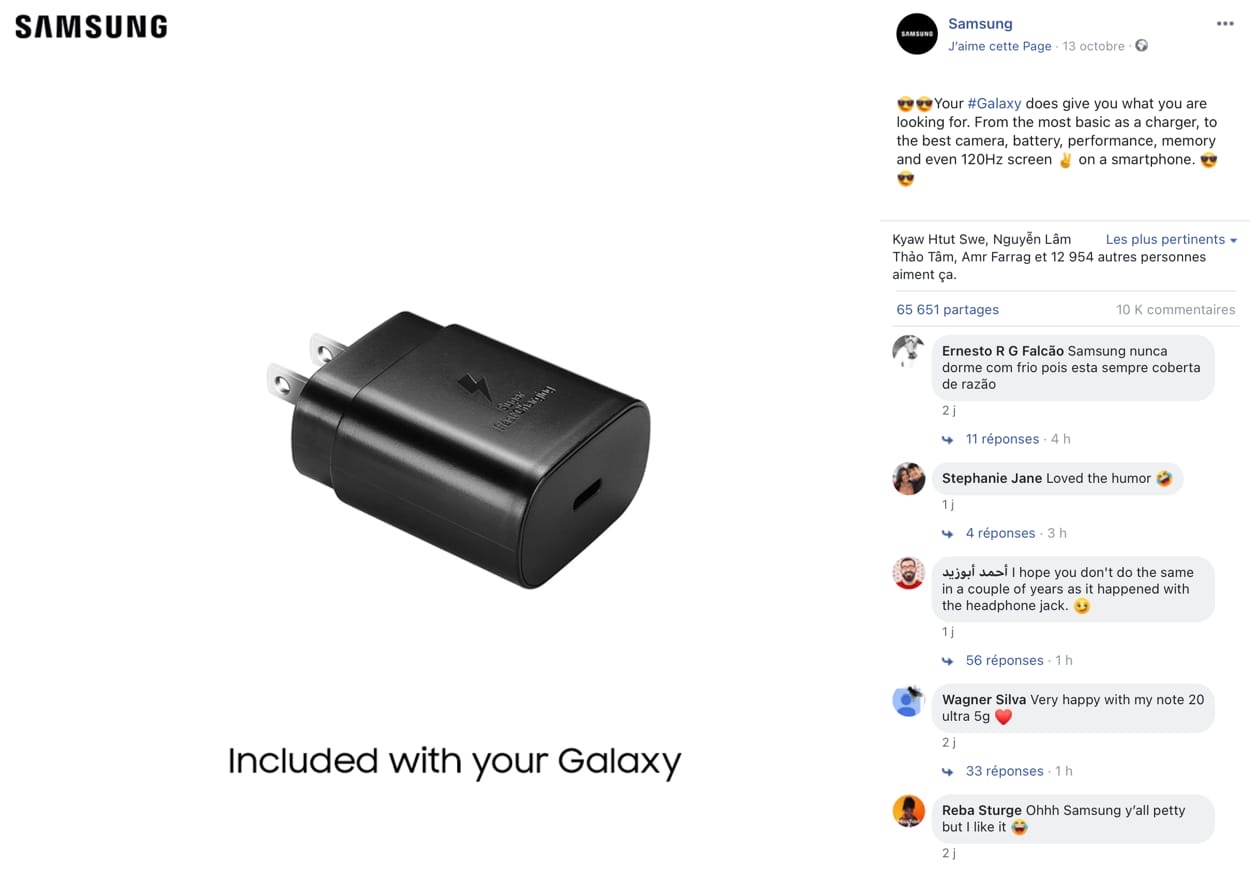 It's fair game after all, and Apple never hesitates to point out during conferences how powerful its products are than the competition. Samsung is playing on its strengths, but the company has used this tactic in the past and it often turns against it.
The proof was in 2016 when Samsung scoffed at the rumor of dropping the headphone jack on future iPhone 7. A practice the company followed two years later and has since become widespread. All of its top-of-the-line smartphones are now without a jack … and we wouldn't be surprised if they also came without a USB charger in a year or two.
Until then, the mockery is easy and Apple's choice annoys more than one, so you might as well play on it to gain a few customers.