At Here, we love to cook (and eat). We have therefore prepared a special Food issue for you (to be found on newsstands this week) with our adored Top Chef Grégory Cuilleron. On the menu in particular, his seasonal recipe for asparagus gratin, ultra gourmet and easy to make.
"Cooking is sharing". It is with this sentence full of good vibes that our gourmet interview with Gregory Cuilleron. And yes, our (Top) favorite chef is invited to Here! Together, we simmered you a Special Food issue, freshly landed in kiosk. On the menu : gourmet recipes, anti-waste and seasonal. And as at Here, we are really nice, we reveal one of them to you: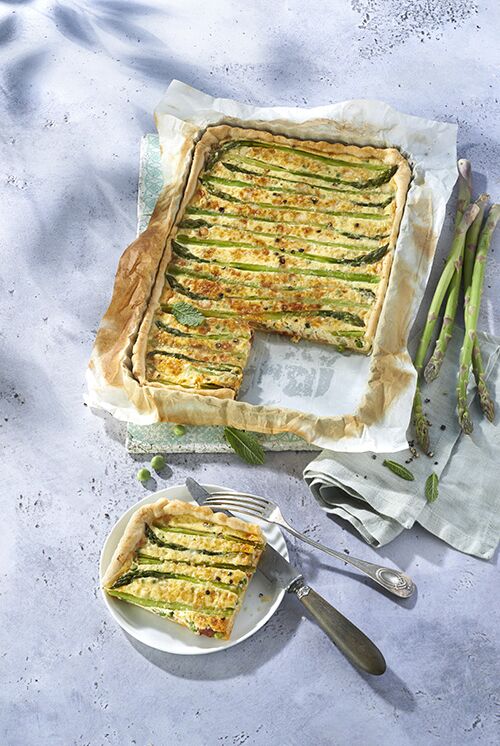 Grégory Cuilleron's white asparagus gratin with chicken, parmesan and lime sauce
Ingredients
16 white asparagus
3 chicken stock cubes
4 shallots
40g butter
300 g heavy cream
1 organic lime + grated zest
200 g parmesan
About twenty peeled and roasted almonds
Preparation
Cook the peeled and tied asparagus 20 min vertically, in a large volume of water (the heads must protrude).
Dissolve the chicken stock cubes in 80 cl of boiling water. Sweat the chopped shallots in butter. Pour in the broth, let reduce over low heat. Add the cream, the lime zest and grate the Parmesan.
Arrange the asparagus in a dish or on a precooked shortbread. Cover with the sauce. Brown for 5 to 10 minutes in the oven. Sprinkle with almonds.
Find more recipes from Grégory Cuilleron in our Special Food issue, currently on newsstands.
And go on our Pinterest page for more fashion, beauty and food inspirations!