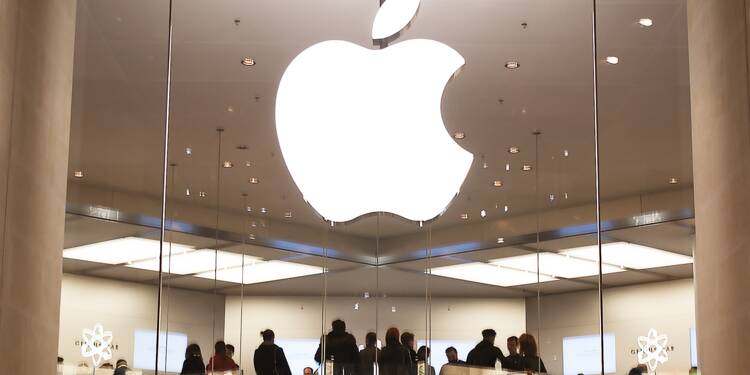 Apple is said to be developing a technology capable of integrating identity documents into its smartphones.
Your iPhone may soon replace your wallet. Apple is apparently developing a system capable of securely transporting identity documents such as a driver's license or a passport, as is already the case for the bank card with Apple Pay, reports the specialized site Apple Insider. The firm has indeed filed, on July 2, a patent in this sense. But Apple never uses the word "iPhone" in this document, but instead refers to a range of devices hundreds of times.
A device such as an iPhone could thus securely transmit an identity document. For verification, the patent explains that it would go through a dedicated processor in the terminal. The information would then be transmitted to a government-protected server and then validated by another.
>> Read also – iOS 14, new chip … Apple presents its new features
This technology could then be transferred to iPhone, Apple Watch, computers or other Apple brand devices. To ensure that it is the owner of the device, Apple could use its existing tools like Face ID, its identification system by facial recognition or its fingerprint sensor Touch ID.
>> Read also – App Store: Apple in the crosshairs of the European Union
A bet that does not seem out of reach. Apple already took up this type of challenge six years ago by installing Apple Pay on its iPhones, allowing you to pay for your purchases with your phone, without having to take out your bank card.
The latest industry news in your mailbox. Receive our BOURSE newsletter.