Traveling while respecting your convictions is possible! Are you committed to a zero waste approach and plan to go on vacation to the other end of Europe, or even the world? Do not panic, many tips will allow you to keep your good habits, even away from home! Liligo shares with you her advice for a zero waste trip…
1. Take a gourd
The most important source of waste when traveling is usually related to the consumption of bottled water. So the best advice we can give you, to avoid consuming (and throwing) excessively bottles of water, is of course totake your water bottle with you. What if the water is not drinkable? You have two choices: use water purification tablets or swap your classic gourd for a filter gourd !
2. Traveling with a cloth bag
In many countries, plastic bags are still distributed in supermarkets. Unfortunately, there are many such bags that, when used, end up at the bottom of the ocean. For adopt a zero waste attitude when shopping at the supermarket, always travel with a fabric bag on you! It's small, light, and 100% practical!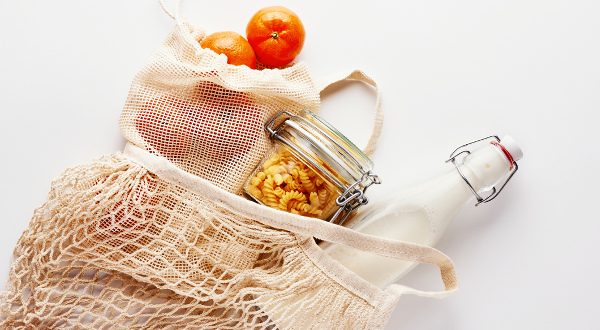 3. Adapt your toiletry bag
If you are already a fan of zero waste on a daily basis, then you shouldn't have any trouble composing your eco travel toiletry bag. Homemade cosmetics, recyclable toothbrush, cup or cloth towels for women… All you have to do is bring your usual products rather than rely on local supermarkets!
4. Focus on markets over supermarkets
All over the world, supermarkets are among the biggest producers of waste. Packaging, plastic bags, packaging… For zero waste enthusiasts, they are a real nightmare. So to do your shopping, forget about them and instead discover the local markets, where, as a bonus, products are likely to be better and cheaper !
5. Buy eco-responsible souvenirs
Are you going to travel soon to Vietnam, Colombia or Italy? Many tourist destinations offer souvenir shops entirely intended for tourists. The problem ? The merchandise very often comes from China and is of poor quality. Chances are your memories will end up in the trash after a few months! So prefer the souvenirs from local crafts, generally more durable.
6. Do activities that respect the environment
Activities are often one of the best travel memories. But rather than opting for waste-producing and polluting activities, prefer more authentic activities and focused on environmental protection. Collection of waste on the beach, protection of flora and fauna … There are a thousand and one ways to make your trip a positive adventure for the planet !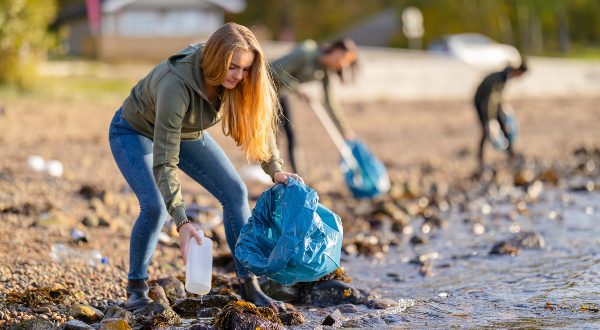 7. Bring your kitchen utensils
Do you have the habit of picnicking regularly when traveling? Eating small dishes in the market, having a drink in the street, nibbling on local specialties… All these tastings unfortunately often involve the use of disposable utensils (glass, plate, cutlery, etc.). The solution ? Take your kitchen utensils (especially your bento!) With you!
8. Repair rather than buy back
A broken tent, a holed sole, a torn t-shirt… Travelers are never safe from a small quack. Often the easiest option is to buy back the damaged item rather than attempting to repair it. But by bringing a thread and a needle as well as a tube of glue and a strap, you will be able to fix just about anything and everything !
9. Prefer ethical accommodation to large hotels
Hotels are major producers of waste. Mini soaps and shampoos in plastic packaging, water bottles, trash bags changed every day … Fortunately, there are many equally comfortable alternatives: zero waste hotels, homestay accommodation, ecolodges… We recommend that you take a look at Maryne and Jules's committed world guide from Explore the World if you want to find, among other things, more 1,000 addresses accommodation, restaurants, activities and committed shops, in 50 countries!
10. Make travelers aware of zero waste
We know that our behavior has the capacity to influence that of others. We are not telling you here to spend your trip lecturing other travelers, but rather to make them think for themselves. Refuse a plastic glass or a straw, pick up waste that has fallen on the ground, use a filter flask … These simple actions can have a real impact.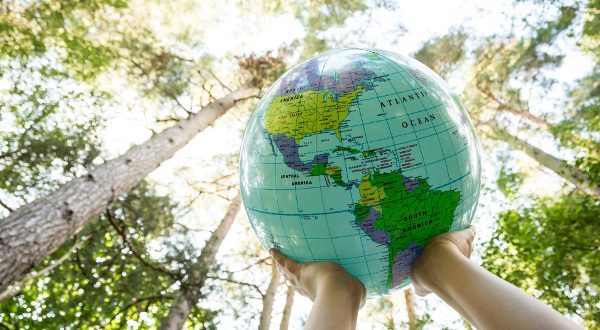 Also discover our article on the 10 tips to reduce your CO2 emissions while traveling and our 10 sustainable destinations to travel for those in search of inspiration.
Credit: iStock