Offered since the summer of 2018 and developed by the National Frequency Agency (ANFR), the Open Barres application is available on Android (Google Play) but not yet on iOS.
This application measures the strength of the signal received by the smartphone and provides additional information on the quality of the mobile network by recording the reception of waves emitted by the operator at regular intervals.
In response to a request from the government, the ANFR has recently extended the functionality of the Open Barres application with the aim of enabling the user to easily find out about the emissions from their smartphone model.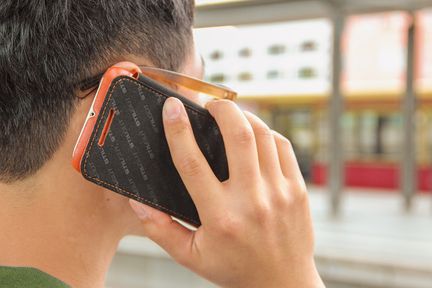 It is the famous SAR which is sometimes pinned, namely the Specific Absorption Rate of the device. " The SAR measures the amount of energy that your body absorbs locally (head, trunk or torso) when it is exposed to electromagnetic waves (note: during communication between the smartphone and the relay antennas) ", can we read in the application.
This SAR is expressed in W / kg. The limit value is 2 W / kg with the integration of a margin of protection against health effects.
The ANFR emphasizes a display of the maximum SAR values ​​of the smartphone and a collaborative approach. " By loading the application and activating it, you inform ANFR that your phone is used on French networks, which allows the Agency to ask its manufacturer the SAR values ​​for this model. "
The information will therefore only be displayed when it has been received … from the manufacturer. This explains that they will not be displayed immediately. In the event that a device has been checked by the ANFR, the values ​​obtained during the check will also be displayed (ANFR measurements).
The novelty of the application has above all a practical side and for easy access to values. Nevertheless, there is an interesting point put forward by the ANFR. On routes, a user can display the signal strength received from his operator's mobile network. The higher this power, the less the smartphone will operate at its maximum SAR.
Note that from July 1, 2020, the SAR information obligation for the consumer will be extended to all radio equipment and no longer only for mobile phones.
var finished_facebook_rendering = function() {
var fb_spinners = document.getElementsByClassName("facebook_spinner"); for (var i = 0; i