Olivier Jolivet is the Chairman and CEO of the Como group, specializing in luxury, the art of living, fashion and now high-level sport. Discreet, smiling, this pro managed the Aman hotels for 8 years before joining the Singaporean family group. French, Savoyard native of Annemasse, he shares his know-how in the field of prestigious hotels and develops his vision of ultra luxury within the family office, since 2017, marrying the French exception with Asian refinement.
How does the group, known for its luxury hotel industry, adapt in these troubled times? How does the upscale hotel industry get out of the Covid deadlock?
So many questions asked to Olivier Jolivet who takes stock of the situation and shares his vision of the new journey.

Former boss of the Aman group, what was your first action as CEO of the COMO group? What are the similarities, the differences between the two groups? Why would the client choose a Como hotel rather than an Aman hotel?
Como is little more than a chain of hotels like Aman. It is a "Family Office" which brings together fashion activities through its distributor Club 21, own brands such as Mulberry, activities around organic food, high-level sport and other types of investments. . What unites these two brands are their origins since they were created in Asia in very high-end segments, of elegance, service and ultimate refinement.
Tell us about your background.
Childhood in Morocco and Ivory Coast then classic French course until the bac. Business schools then double degrees in Germany and England … very quickly the taste of expatriation, in Germany first, then, in Asia with Club Med, then, with Aman between Singapore and London and now with Como, I am back in singapore.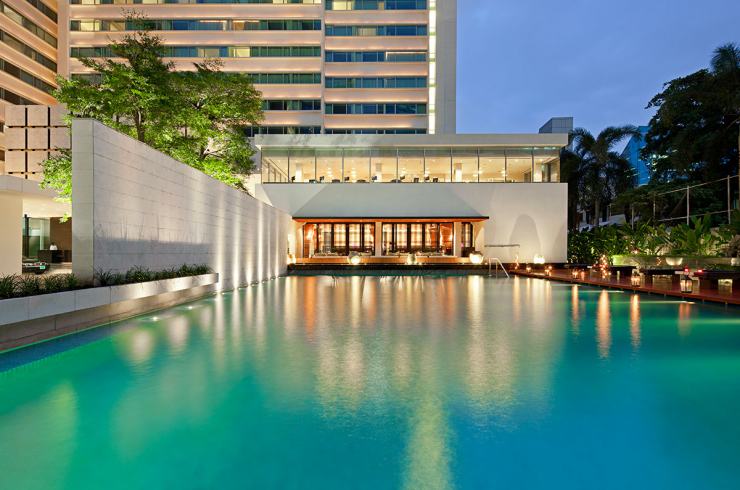 You are of Savoyard origin, you were born in Annemasse, through you, the excellence of the French exception joins the exoticism and the sense of Asian service. What could be the common points between this French exception and this Asian elegance?
Difficult to say… The taste for a job well done, humility (of the Savoyards with the mountains, like the peoples of Asia in general), and resilience can also be.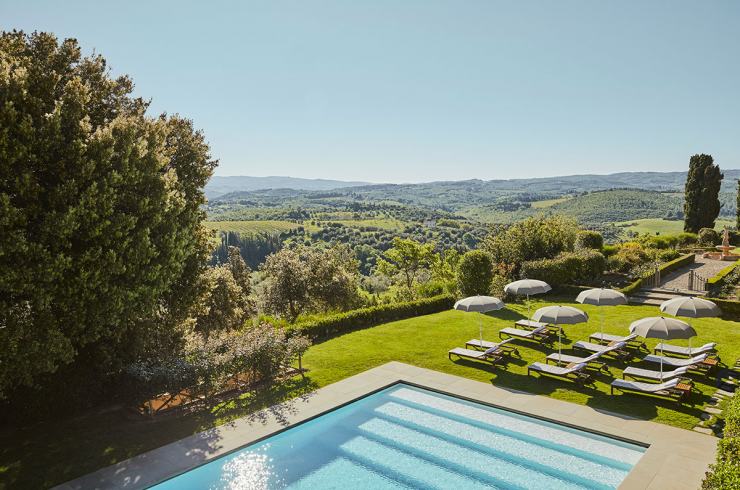 You opened Como Castello Del Nero Hotel in Tuscany, which is very different from Como Shambhala Estate in Bali, itself very different from Como Metropolitan London. What is the group's philosophy?
The fundamentals of the group and the brand are found in all its hotels, namely a strong design bias, a real passion for service in all the teams, as well as a contemporary, elegant and discreet style.
What are the Como ingredients to make a trip unforgettable?
Attention to detail at all times, trying to anticipate even the simplest customer needs.
And you ? What is your unforgettable trip?
The next. We must always look to the future with desire and optimism.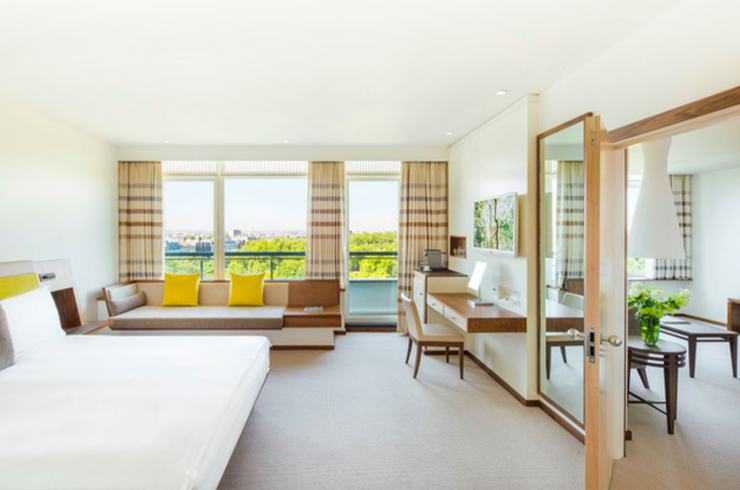 Lhe travel and tourism sector is severely impacted by the Covid 19 crisis, you own 15 establishments around the world. How is a group like COMO reacting to this global crisis?
For a long time we had not seen such a sudden and global crisis, but today it has already started again in Asia and the Americas. Europe, it is true, is still suffering a little. The COMO group is fortunate to be very diverse. Our fashion and fashion retail activities (via the Club 21 franchise network) were little impacted thanks to early digitization, the "food" branch (via the Culina Group) rather benefited from a rebound in consumption, particularly in Asia. On the other hand, hotel activities and those of high-level sport (Formula 1, Tennis, etc.) are still impacted.
Have your hotels remained open? How did you manage and motivate your teams? How did you keep in touch with your regular customers?
We had to close a number of hotels like in Bali or Bhutan since the clients were all international and the borders were and still are closed. Our philosophy was to keep everyone as we know this crisis was going to be fleeting and we discussed reduced compensation during this very quiet time. As for customers, we have decided to centralize our messages on containment management with innovative recipes, meditation advice and lots of tips on the search for well-being thanks to our well-being brand Como Shambhala.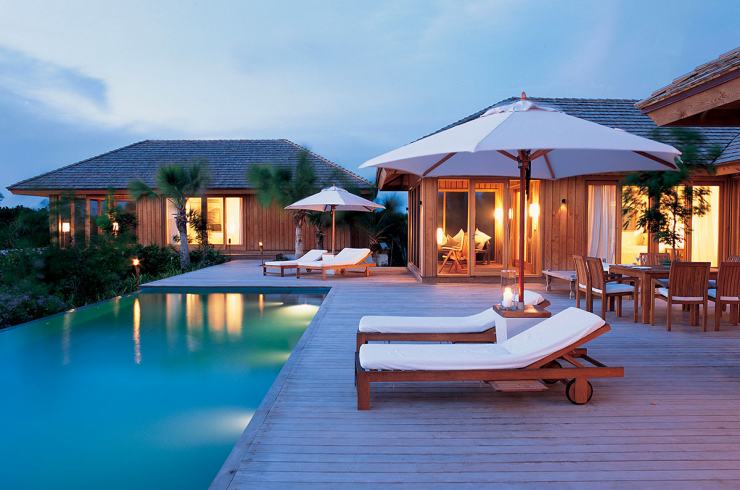 The Covid 19 crisis is redesigning the way we travel, our habits, and creating other desires to travel. How did you analyze these new organizations, these new desires? What will your measures be after Covid 19?
I think that we will travel less and less far if only at the beginning, and probably more in a group because I think that we all want to meet a little. The industrialized countries will push for domestic tourism because they have understood the interest of pushing their population to consume locally. There will be a price war, especially in so-called distant destinations, and of course digitalization will be even more present in reservations and understanding customer needs. The wellness offer will also increase sharply.
How do you think luxury travel will recover from this crisis?
The flows will be local then regional before being international. As always, space, privacy and quality of service will remain the important criteria for luxury customers.
You planned to open establishments in France. Where are the plans?
Yes of course. We will announce it very soon, by the summer.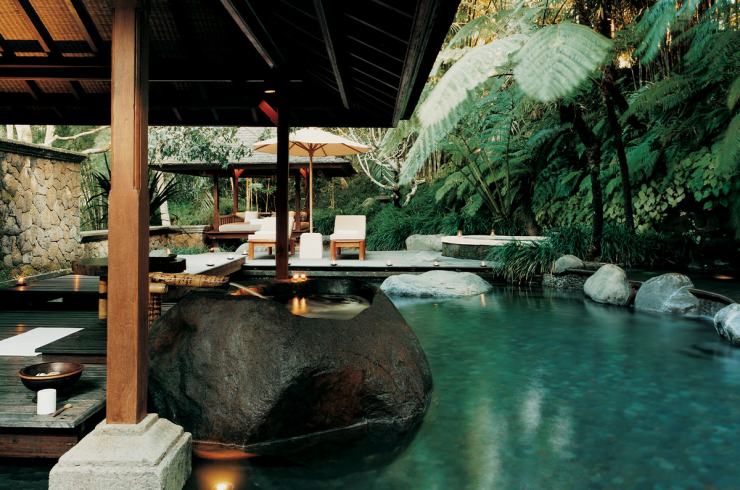 You have developed a partnership with Top Five Management, a discoverer of Parisian sports talents, particularly in tennis. Did this facet of the group already exist or is it one of your initiatives?

The group was already invested in sport and especially in Formula 1. The idea of ​​investing in start-ups to find concepts or talents has always been part of the Group's DNA. The idea is to increase Top Five Management on other aspects of tennis, by creating academies and organizing ATP / WTA tournaments.
Tell us also about the Como Foundation, little known to the general public? What are his actions?
Foundations are not meant to be talked about so I will be very brief. The main objective of the Como foundation is the protection of women and young girls in the world through educational actions but also access to micro credits in "poor" or developing countries.

You have carte blanche to make us dream. Draw us an ideal trip to Como!
The notion of ideal is different in each of us. In the world of very high-end travel, what is important is to be able to tailor it at all times, for each client. Therefore, it takes work, persistence, the will to strive for excellence and the passion for what you do. This is what we humbly try to do in the Como universe.
With this crisis, you have to be a little visionary. What would the journey of the future be?
Most people will tell you a trip to the Moon, but I believe that the trip to the future will be about sharing and meeting. I have great hope in this new generation of customers who are looking for authenticity, simplicity and less connectivity.
Planned openings:
Como Metropolitan Bangkok: open
Como Metropolitan London: open
Como Point Yamu in Phuket, Thailand: Villas open only
Como Shambhala Estate in Bali: scheduled for May 1
Como Castello del Nero in Tuscany, Italy: scheduled for June 11