Starting today Saturday, Android users will be able to slow down or speed up the playback speed of Netflix programs, including downloaded content. The streaming service plans to adapt to iOS and its web version soon; however, not a word on the version of Netflix for boxes and Smart TVs. The reading speed will be able to range from x0.5 to x1.5, via x0.75 and x1.25.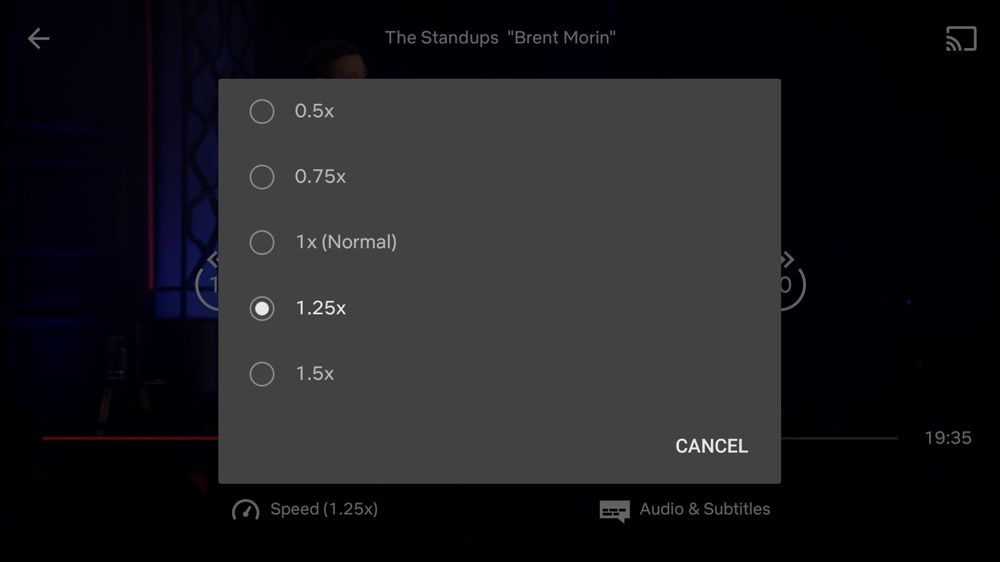 This feature, launched as a test last fall, has been validated despite criticism from several film stars and directors, including Aaron Paul, Judd Apatow and Brad Bird. " We took into account the concerns of some creators », Assures a spokesperson of the platform to The Verge : The options for varying the playback speed are limited and subscribers must adjust it (if they want) each time they watch a new program.
On YouTube, it is possible to slow down to x0.25 or speed up to x2. The playback of podcasts can also be adapted to the desire of the listener. And then there is nothing exceptional: already at the time of the K7 video, remote controls allowed to get straight to the point.
Keela Robison, vice president of innovation at Netflix, says the feature has been demanded by users for years. Tests have shown that subscribers appreciate the flexibility of this feature, for example to replay one of their favorite scene or to slow down reading " because they watch (the content) with subtitles or have hearing difficulties ".