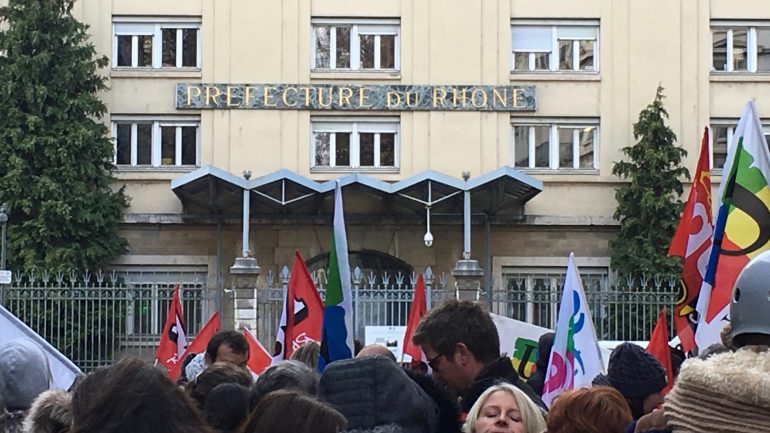 Demonstration in front of the Rhône Prefecture. © Tim Douet
Four organizations of psychologists announce a call to strike in Lyon on June 10 at 1:30 p.m. in front of the prefecture. They call on the government to "stop making fun of psychologists".
Four organizations representing psychologists, UFMICT (CGT), FFPP (French Federation of Psychologists and Psychology), SIUEERPP and SNP (National Syndicate of Psychologists) launched a call for demonstrations on Thursday, June 10 in Paris and in the whole of France. A mobilization is also planned in Clermont-Ferrand the same day.
With the health crisis and the successive confinements, the demand for psychological follow-up has never been so strong, and the profession protests against the deterioration of their working conditions. They denounce "regulations [qui] denigrate each time more [les psychologues] and increasingly threaten their working conditions ", by experimenting with reimbursements for care to "ridiculous prices", for example.
---
"Psychological care is not a luxury. Like medical care, it must be accessible to the entire population"
---
They demand, among other things, free access for all, without medical prescription, to psychological care, a strengthening of the presence of psychologists in public and private services and a massive creation of positions, support for consultations of liberal psychologists by Security Social, as well as a salary increase. They finally want to obtain a "real consultation" of psychologists by the government.
The demonstration will take place this Thursday, June 10 at 1:30 p.m. in front of the forecourt of the Rhône prefecture.