Xiaomi unveiled its new MIUI 12 mobile user interface on Monday May 18. The new Android overlay for Xiaomi and Redmi smartphones brings many new features, improvements and visual changes. We take an inventory here.
New animations, "Super Wallpapers", better data protection, new dark theme and reworked design … MIUI 12, announced at the same time as the Mi 10 "Youth Edition" does much more than giving a facelift to the Xiaomi overlay.
MIUI 12: A visually clearer and more beautiful interface
Looking at the first presentation videos on the official Xiaomi website, the new interface is really beautiful. The details are particularly important. For example, the MIUI 12 icons on the home screen show subtle animation when exiting an application as you can see it below:
In addition, the entire animation was changed when opening an application. Instead of opening and closing in the middle, each application under MIUI 12 opens visually directly from the application icon and disappears behind when closed.
Due to a much thicker typeface, the entire surface also looks much clearer and sharper. Also worth noting is the new icons for the battery display, where users can now choose from four possible displays for the top icon bar.
Reworked animations
There will be a lot to see under MIUI 12, because Xiaomi hides many small details, designed with love, in the decor. Many new animations have been added for the state of the battery or animated diagrams to follow the use of said battery:
The new animations also relate to monitoring the state of the internal storage which in the context of the new user interface will look more like a fanciful animation of a PowerPoint presentation in the future than a basic display of textual information. Here's what it looks like:
Dynamic windows
A very practical feature for large screen smartphones: MIUI 12 brings up floating application windows. This means that an application window can be resized by a gesture and placed anywhere on the screen, for better ergonomics in the case of one-handed use but also to facilitate multitasking.
MIUI 12 embarks on a new control center
The new MIUI 12 control center is also very similar to its Apple iOS counterpart. Xiaomi and Redmi users get blue-green tiles in the new control center, which swipes open to the right.
In addition to the quick settings typical of Android, MIUI offers 12 large panels that display other setting options when pressed and held down. For example, WLAN networks or available Bluetooth devices. In the video, you can see how smooth it all seems:
New navigation gestures
Let's be honest: Android's virtual buttons are pretty much out of date. It is therefore not surprising that Google now tells its partners to implement the full screen gestures introduced in Android 10 in their own overlays.
Xiaomi has implemented navigation gestures in MIUI 12 with beautiful effects. In the future, swiping will replace pressing screen buttons to jump directly from one app to another and display apps in the background in the overview. But we do not yet know what gestures in full screen Xiaomi will adopt from Android. We will have to wait for the results of the beta version.
Interactive wallpapers
Xiaomi widely advertises this new feature on its MIUI-12 website. There will be several new wallpapers and themes. Xiaomi offers "Super Wallpapers", which zoom closer to a planet with each interaction which cause the user to" dive "into said planet as he wakes up the screen, unlocks it and finally accesses the home screen.
In the video below, you can see it in a very impressive way: while the lock screen shows the Earth in space, the wallpaper zooms more and more on our blue planet. In addition to Earth, the planet Mars is also available for a Super Wallpaper. A gimmick no more no less, certainly, but a nice addition:
Dark mode also for applications without dark mode
MIUI 12 can force apps to appear darker if they don't offer a native dark mode. This is a very interesting feature which is already available in Oppos ColorOS for example. By inverting colors in apps, users will soon be able to select a dark background even if the app does not support the famous dark mode.
The main changes to MIUI 12 at a glance
The list of new features and changes in the new version of MIUI is not long, but dense. So let's summarize the most important points:
New animations of the system with dynamic windows, new content structure, animated information and interactive wallpapers "Super Wallpapers"
New weather animations with real-time visualizations on the screen
Xiaomi Cloud offers a family storage plan with MIUI 12
Privacy improvements
MIUI 12 is the first Android-based mobile operating system to pass strict privacy tests (TÜV Rheinland in Germany, among others)
Reset your device ID and control its usage with virtual ID technology
Only grant permissions when using an app
You can also grant permissions only once and decide again the next time you open it
Restricted access to smartphones for applications from third-party developers
Receive notifications when apps record sound, use a camera, or access your location
Use secure sharing to control additional data sent with shared items
Get full statistics on how apps use permissions
Optimization: applications can no longer start other applications in the background
Xiaomi Health: something new with MIUI 12
New version of Xiaomi Health offers more options and makes health statistics more accurate
New sleep tracking system with recording of snoring and sleep noises
You can synchronize data with supported connected devices
Xiaomi Health may remind you to get up and move if it feels like you have been sitting for too long
Analysis of health statistics with advice on how to optimize them
Calendar
A new layout is now available for displaying the calendar in landscape format
New animations
Calendar cards remind of important events and birthdays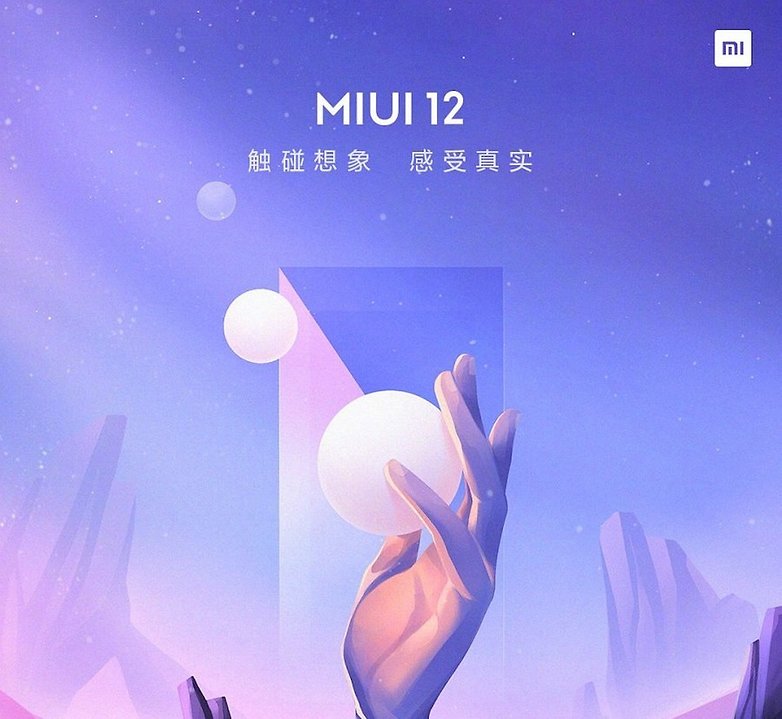 How to install the beta version of MIUI 12 on your Xiaomi / Redmi?
Those who know the subject well can already install a new beta version of the new interface on their Xiaomi or Redmi smartphone. Many devices are compatible with MIUI 12 – which is commendable because the update brings a lot of features and improvements.
Our colleagues and subject specialists at XDA Developers advise against installing it if you do not know it, because the first beta version must be flashed manually. The links to the download versions can be found here:
The smartphones that will receive the update to MIUI 12
Several Xiaomi and Redmi smartphones will receive MIUI 12 this summer. In June, the new user interface will be rolled out in three phases for different models. At first, Xiaomi's high-end devices will be powered. The site "mifreak.com" has published a first list of devices with an update schedule for MIUI 12:
First wave of updates
Xiaomi Mi 10
Xiaomi Mi 10 Pro
Xiaomi Mi 10 Youth Edition
Xiaomi Mi 9 Pro 5G
Xiaomi Mi 9 Transparent Edition
Xiaomi Mi 9
Xiaomi Redmi K30 Pro Zoom
Xiaomi Redmi K30 Pro
Xiaomi Redmi K30 5G
Xiaomi Redmi K30
Xiaomi Mi 9T Pro Premium
Xiaomi Mi 9T Pro
Xiaomi Mi 9T
Second wave of updates
Third wave of updates
Xiaomi Mi CC9E
Xiaomi Mi Note 3
Xiaomi Mi Max 3
Xiaomi Mi 8 Lite
Xiaomi Mi 8 SE
Xiaomi Mi Mix 2
Xiaomi Mi 6X
Xiaomi Redmi Note 8T
Xiaomi Redmi 8
Xiaomi Redmi 8A
Xiaomi Redmi 7
Xiaomi Redmi 7A
Xiaomi Redmi 6 Pro
Xiaomi Redmi 6
Xiaomi Redmi 6A
Xiaomi Redmi Note 5
Xiaomi Redmi S2
This update list for MIUI 12 is not a final list of compatible devices. So if your smartphone is not in the list, it does not mean that MIUI 12 will not come to your device. We are awaiting the official Xiaomi update calendar in the coming days.