Second in the 2017 Michelin Challenge Design competition, Daniel Bacelar Pereira (Portugal) trusted a fully electric Bentley 9 to go for the victory at the 24 Hours of Le Mans 2030.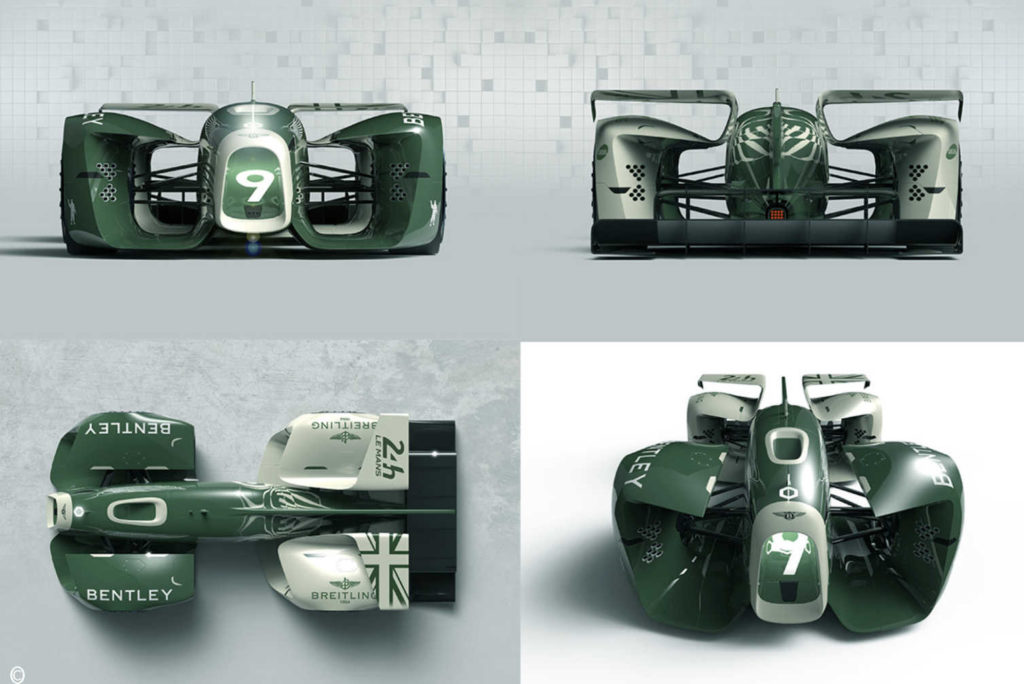 The front of the Bentley 9 is inspired by the first cars of the British brand to have driven at Le Mans. The Portuguese designer imagined a virtual cockpit. Cameras are placed outside the car, transmitting information on three screens inside, giving the driver a better view of the track. In night mode, the Bentley 9 uses an infrared system to give the driver better visibility.

The prototype's innovation is also found in tires with the use of a Battery Stick tire, which provides an additional source of energy. The batteries, installed in carbon fiber boxes attached to the rims, send energy to the electric motor through the wheel nut and the traction chain.