Publicity

Mobile phones Android and iPhone are the best-selling in the world. The former are preferred for their accessibility. The latter are appreciated for the prestige they provide to their users. But, what interests us is how these two categories of smartphones are aging with time. A comparative study, carried out in 2020, revealed very important figures on the subject. We take a look at those numbers in this article.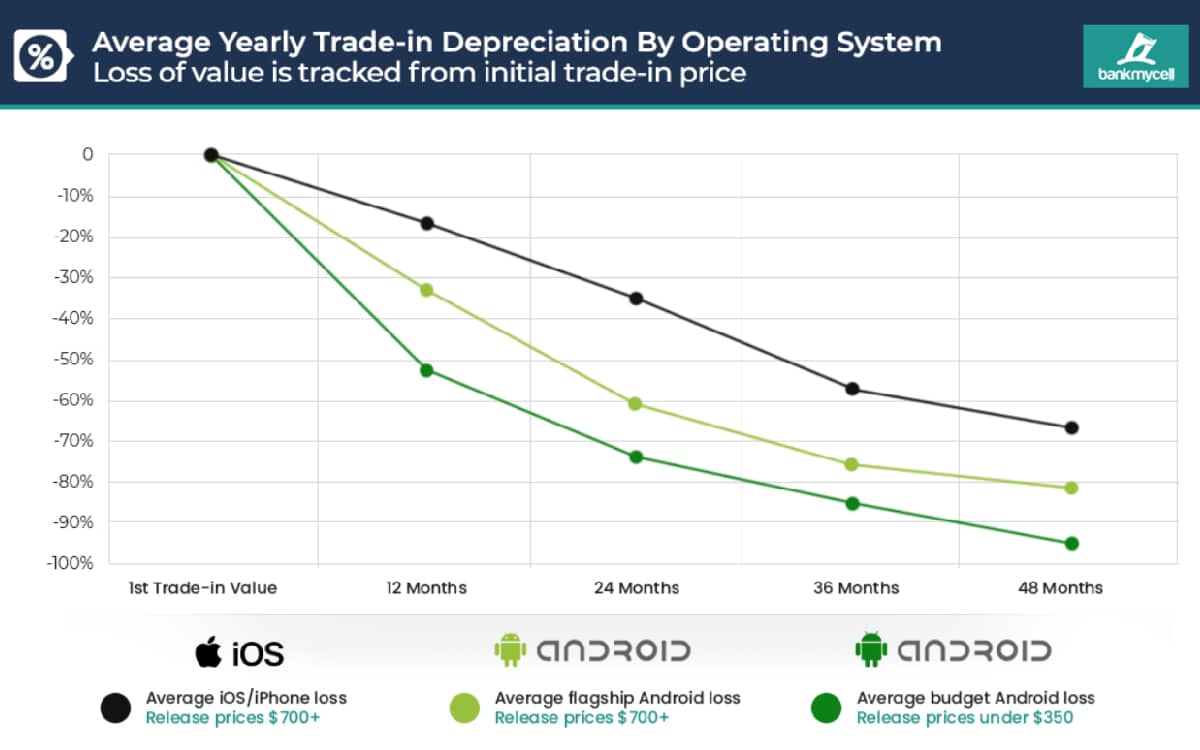 Figures not to the advantage of Android
The results of a study conducted by BankMyCell are not complimentary for Android smartphones. The category of phones with the top sales in the global market would depreciate much faster than its challenger. Indeed, the iPhone would age half as quickly as the Android. The former would lose on average 1/6 of their value per year against 1/3 for the latter. This rate increases to 3/4 over two years. This means that an Android smartphone loses all of its value (fully amortized) even before the end of its third year of use. For their part, the iPhone will put twice as many years to be amortized in their use. A difference that can be seen on the lower price sales of both categories over the years. Android prices are falling twice as fast as iPhone prices.
A rapid but justified depreciation
Among the brands of Android there are some that still age better than others. These are phones top of the line (Samsung Galaxy for example). The rate of aging is higher when considering Android low end (HTC, Motorola and Sony for example). Android certainly owe these bad numbers to the quality of components used in their manufacture. These are of lower quality than those implemented in the iPhone. Moreover, the Operating systems Android people get regular updates that do them more harm than good. While those of the iPhone are rarely subject to it because they have longer term certifications.
Publicity
Publicity