With the announcement of the upcoming iOS 14.5 rollout on iPhone, Apple will fix the battery issues recently seen on 11 iPhones.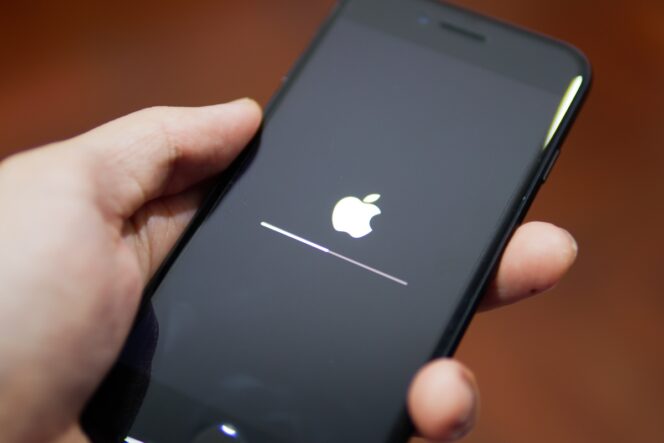 The new iOS update will fix battery issues that some users are experiencing. © wachiwit – stock.adobe.com
Presented yesterday during Apple's Keynote, the iOS 14.5 update will reassure iPhone 11 owners who saw their battery status deteriorate significantly in recent weeks, when it was actually erroneous estimates. ATT, App Tracking Transparency will also be part of iOS 14.5, forcing developers to systematically ask for user consent in order to be able to track their data or access their advertising credentials. The launch of iOS 14.5 is scheduled for next week.
A recalibration to solve the problem
By installing the latest version of iOS offered by Apple, users will be able to recalibrate the battery settings, to find out the true percentage of their battery status. Several users have already confirmed having regained a few percent following the recalibration made during the beta of iOS 14.5.
To start the recalibration, all you have to do is go to Settings then in Drums and finally Battery status. The feature will launch on its own in the background, without any intervention required on your part.
If the level of your battery does not change following this manipulation (in cases where it had fallen abnormally), Apple recommends changing the battery.
The Tracking Transparency app finally implemented
Expected for several months already, the ATT will finally be implemented by Apple in this update. It should have seen the light of day with the release of iOS 14, but Apple has finally decided to push the date back, so that all developers have time to update their systems and data collection practices.
Apple reassures by indicating that this feature will not prevent advertising, but will encourage respect for privacy.
Several other features
Apple announced several other features with the arrival of iOS 14.5, the main ones of which are:
support for Xbox Series X and PS5 controllers,
5G dual-SIM support for iPhones,
217 new emojis,
Face ID recognition of a face wearing a mask (for Apple Watch owners),
new voices for Siri,
possibility to call emergency contacts by asking Siri,
improved Podcasts app.
Receive all digital news by email