The iPhone 12 is not even included in the top 25 of a ranking measuring the 5G speeds of our smartphones.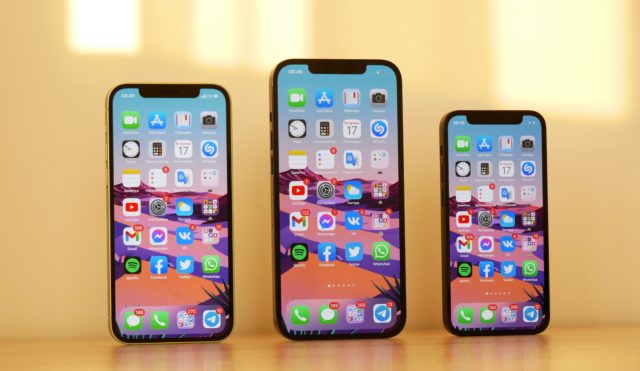 The iPhone 12 was a hit at the end of last year, propelling Apple as the world's leading smartphone seller by overtaking its rival Samsung, a situation that had not happened since 2016. Many analysts agree that if the iPhone 12 did so well (with the exception of the iPhone 12 Mini), it is mainly because it is the first iPhone compatible with 5G, which would have spawned the start of a new Apple customer renewal super cycle. However, if the iPhone 12 & 12 Pro have 5G connectivity, it would be much less efficient than on the latest Android smartphones.
This is what OpenSignal says, which ranked all 5G smartphones on the market from the slowest to the fastest… and the iPhone 12 is not even in the top 25! The iPhone 12 Pro is doing a little better than the others, with a speed observed of 36.9 MB / s on average in 5G, against 36.2 MB / s for the iPhone 12 Pro Max, 32.9 MB / s for the iPhone 12 Mini and finally 29.6 MB / s for the iPhone 12. In any case, we are still far from the first in the ranking, the Galaxy S21 from Samsung, which tops out at 56 MB / s , while even a mid-range smartphone like the Galaxy A51 outperforms the best iPhone, averaging 38.4MB / s.
Why such a difference between Samsung's latest flagship and Apple's? Quite simply because of the modems contained in these two smartphones. While Samsung has equipped its Galaxy S21 with the Snapdragon 888 chip internationally, it benefits from the latest Snapdragon X60 modem. The iPhone 12, on the other hand, has to be content with a Snapdragon X55 coupled to its A14 chip, the modem that equipped Android smartphones last year. Apple would therefore always be a train behind, since it is rumored that its iPhone 13 would be entitled to a Snapdragon X60, while Qualcomm has already unveiled its successor, the Snapdragon X65, which we will certainly find on the future flagships of the Android world early next year.
Another problem detected on the iPhone 12: some discoloration of the chassis. The site svetapple.sk has gathered a number of testimonials from users who have seen their iPhone 12 chassis discolored. The problem would mainly be observed on the PRODUCT (RED) model, but this would remain an isolated phenomenon.
Samsung Galaxy S21 5G – Phantom Gray – 128GB – Unlocked Android smartphone – French version – AKG earphones included
859.00
€

Please wait … We are looking for the price of this product on other sites