The name of the supplier of the 5G modem of future iPhones is no longer in doubt, it will be Qualcomm. But according to Fast Company, Apple always weighs the pros and cons regarding the oh so important antennas of these models.
Two options would be on the table. The first would be to adopt the antennas designed by Qualcomm (the QTM525 module), except that these antennas would not appeal much to the Cupertino teams, the fault of less integration.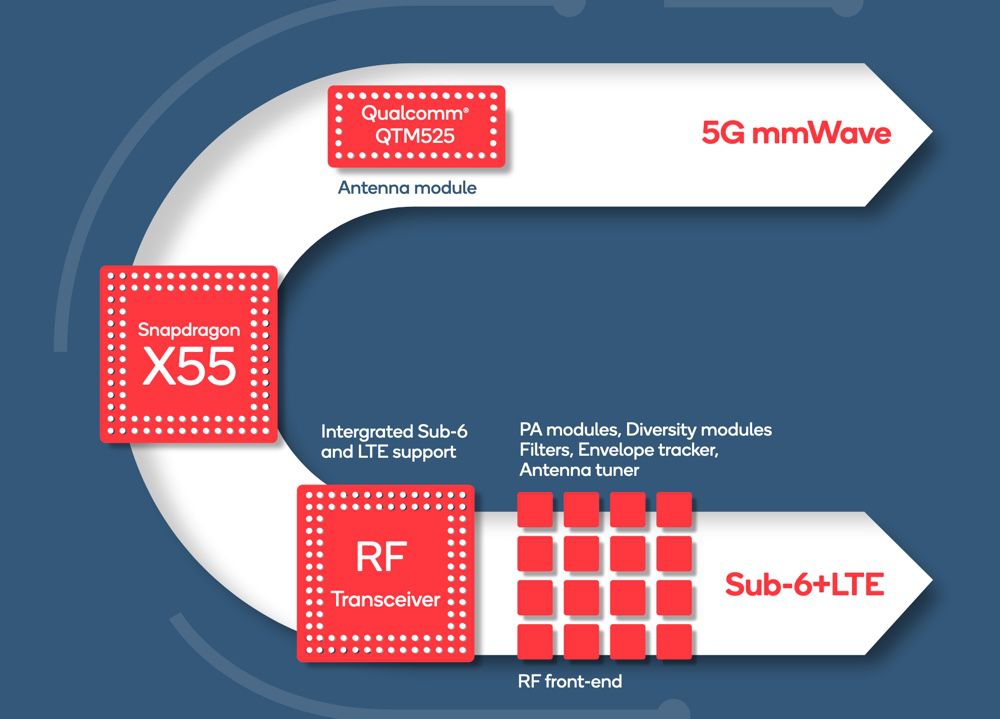 The second option would be to create these antennas internally for an optimal design, but that could prove to be perilous. Not only is there precedent for theantenna gate of the iPhone 4, but in addition, according to a source of Fast Company, more recent homemade antennas required twice as much power as other comparable antennas for the same performance. The design of these components would not yet be the strong point of Apple, but we know that the millimeter waves of 5G are particularly sensitive to reception conditions, and therefore to the antennas.
If by chance Apple selected the solution that appears to be the safest, namely Qualcomm antennas, this would be at the expense of finesse, according to the site. The fateful choice should not delay too long.