The Huawei P50 Pro is illustrated in new 3D concepts made by the Dutch designers of the LetsGoDigital site. The opportunity for us to glimpse what the smartphone could look like, and in particular its huge photo sensor. According to previous rumors, the P50 Pro could carry the largest smartphone photo sensor ever.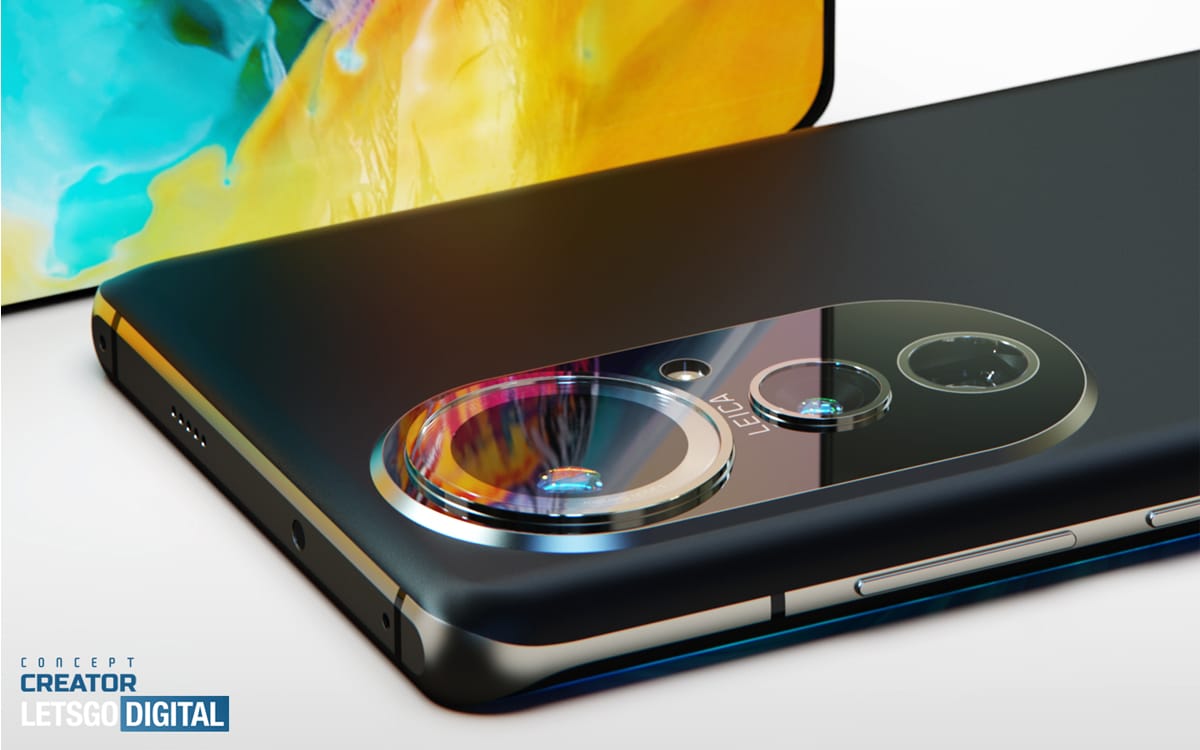 The vast majority of manufacturers have already unveiled their new flagships for the first half of 2021. Samsung has its Galaxy S21, Oppo its Find X3, OnePlus its OnePlus 9 and now Xiaomi with the Mi 11. As you will have noticed , Huawei is missing.
While we were expecting the Shenzhen firm to unveil its new P50s in March 2021, the manufacturer decided to postpone the launch of the device to May, or even June 2021. Blame it on the American embargo, which greatly complicates the supply of components. A situation for the moment at a standstill, Joe Biden not having planned to lift the sanctions against Huawei.
In fact and while waiting for an official statement from Huawei about the P50, P50 Pro and P50 Pro Plus, we will have to be content with the new 3D concepts produced by our colleagues from the LetsGoDigital site. In partnership with designer Jermain Smit alias Concept Creator, the Dutch artists have just released several 3D renderings of the Huawei P50 Pro.
Read also: Huawei Mobile Services is the 3rd most popular application ecosystem in the world
The largest smartphone sensor ever
The opportunity to glimpse the camera set, which according to previous rumors, should house the largest smartphone photo sensor ever designed. Indeed, the P50 Pro could carry a Sony IMX800, a huge sensor since it measures one inch in diameter, or 2.54 centimeters. This sensor should be presented by Sony in April 2021, or shortly before the alleged launch of the P50s. To this gigantic main sensor would be added three other lenses still developed by Leica: a wide-angle sensor, an ultra-wide-angle and a periscopic zoom, as you can see in the images of LetsGoDigital.
As a reminder, the Huawei P50 Pro could carry a 6.6 ″ OLED screen in QHD + definition (2640 x 1200 pixels) with a refresh rate of 120 Hz. We would find the selfie sensor in the center of the panel, while Huawei would have opted for a Soc Kirin 9000 with an integrated 5G modem.
Source: LetsGoDigital