Apple products are by default fairly well configured when it comes to privacy. And location is one of them. On Mac, iPhone, or iPad, all websites and apps must ask for your permission before they can locate you. Not to mention that iOS 14 can provide approximate geolocation.
Most websites want to locate you in order to make it easier to find nearby services: deliveries, repairs, nearest points of sale, distributors, etc. But beyond that, location is used by some of them to refine their statistics and establish more precise advertising profiles. This is equivalent to giving out your zip code, or even your exact address, when you check out at certain stores. Every now and then, it's good to take stock of what you allow and what you don't, and that's what I suggest you do today.
The settings available on the Mac
On Mac, you can intervene at two levels to prevent this localization. The most radical is to open the System Preferences> Security and Privacy. Click on the tab Confidentiality then on Localization service in the left column: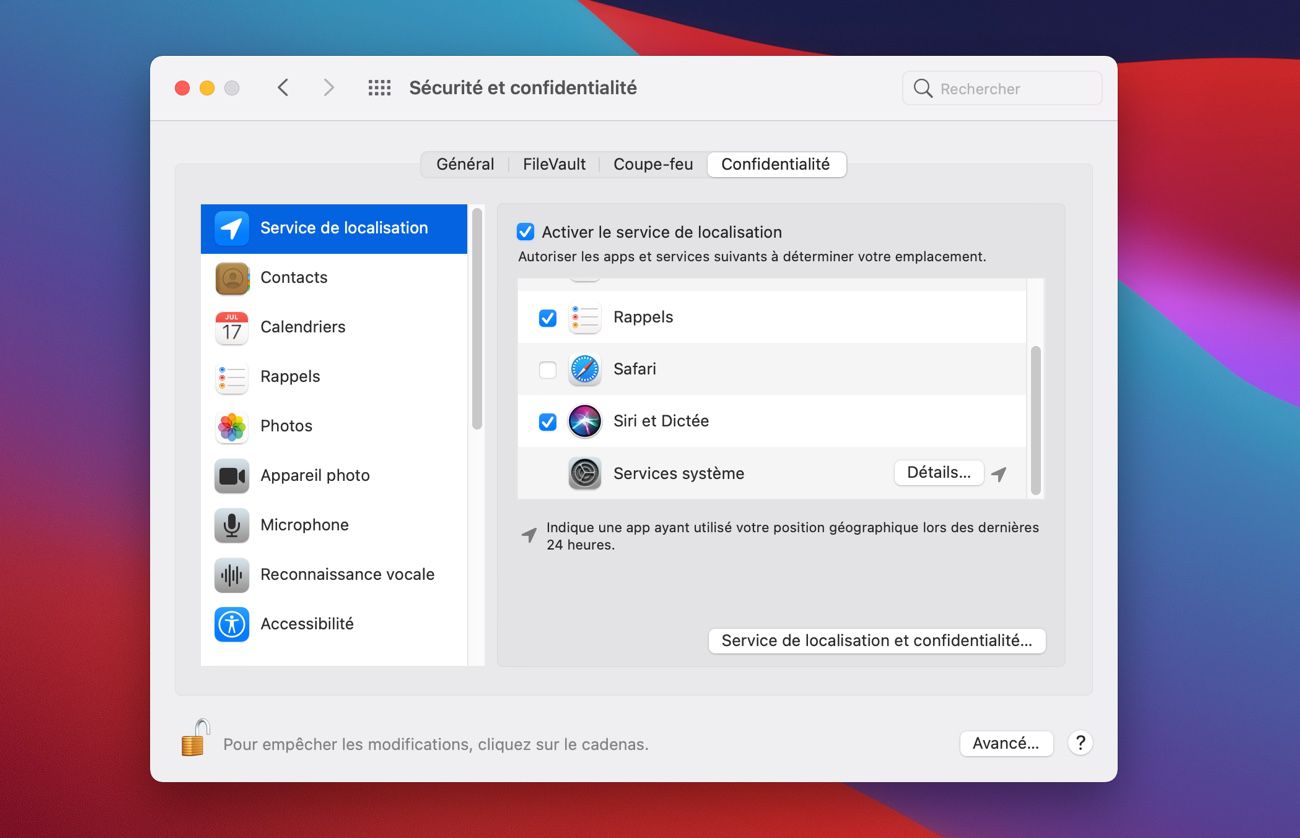 You have a first general setting: Activate the location service. If you uncheck this box, no application or service on your Mac will be able to use your geographic location, not even the weather widget (note that there are still techniques to approximate your location, such as your IP address).
Turn on this general setting and choose apps that can locate you instead. If you want to block all websites that want to locate you, uncheck Safari, or if applicable any other browser. If you want to block only certain websites, leave Safari checked and close System Preferences. To intervene site by site, it is in Safari that it happens. Go to the menu Safari> Preferences. Click on the tab Web sites. In the left column, click Location :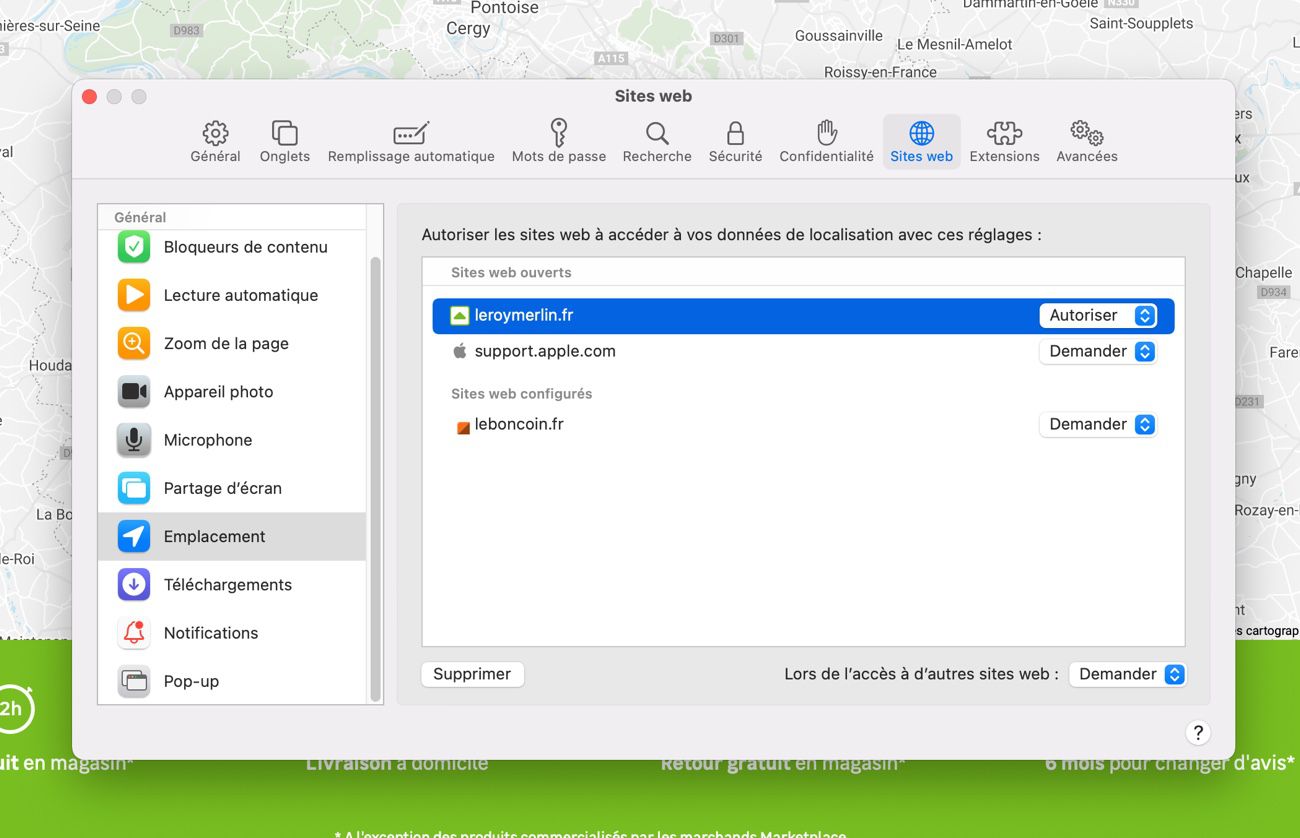 Here are listed the websites currently open as well as the websites for which you have already made a decision: Request, To allow or Refuse. Delete them to start anew and / or set, at the bottom right, the default setting, again: Request, To allow or Refuse. Chrome and Firefox have similar settings.
Settings on iPhone and iPad
On the iPhone and iPad, you also have two levels of adjustment. Go to the app Settings then on Confidentiality. Globally activate or deactivate the Localization service of your device. If you turn it off, no service or app will be able to use your location, not even the Camera app (which would be a shame!). Activate it and choose the apps that will have permission to locate you instead.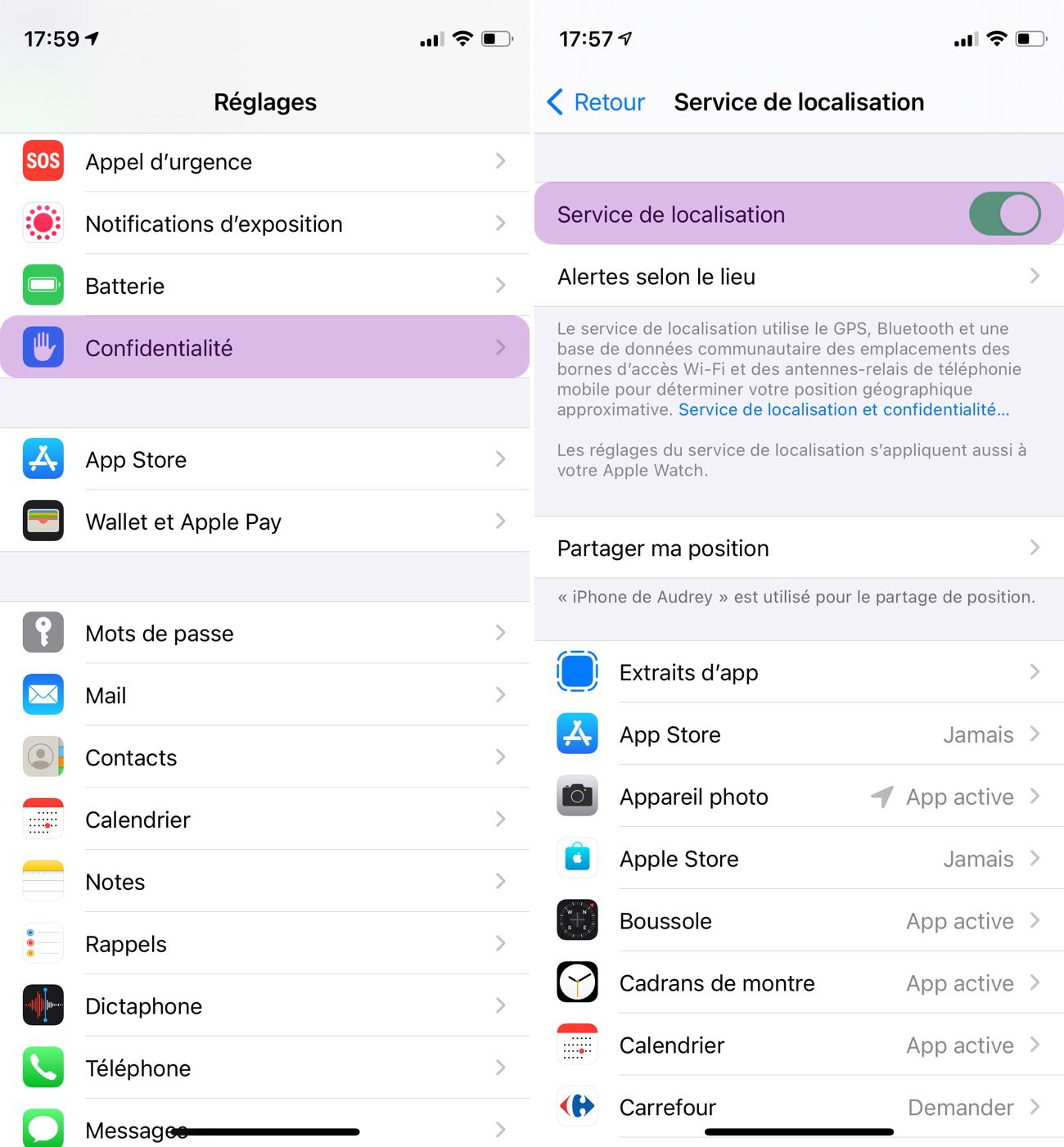 Go down to Safari sites. Tap and decide if websites will never have access to your location, if they should ask you for permission, or if you allow your location on all websites when using Safari: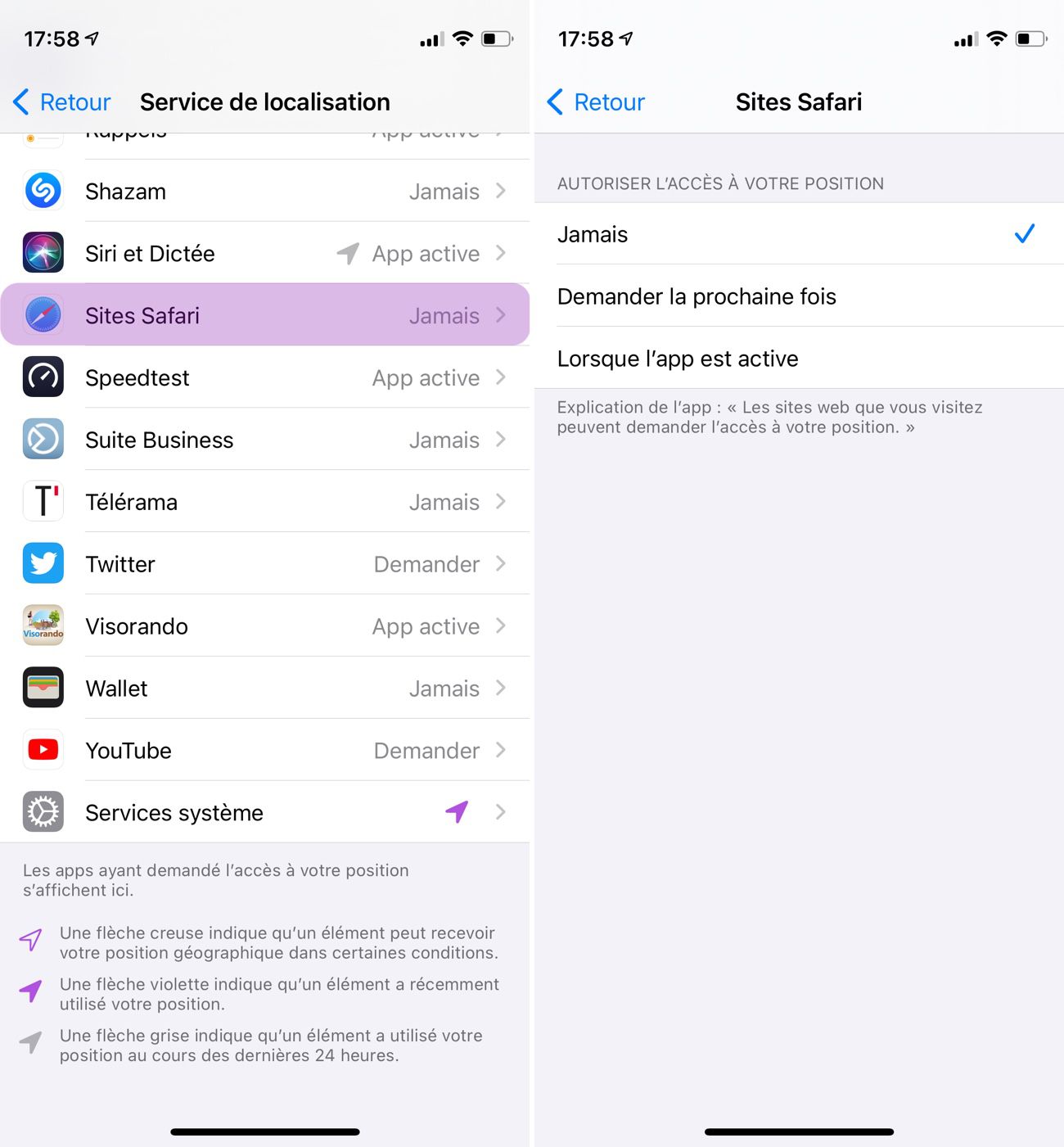 Note that unlike the Mac, the iPhone and the iPad do not list the authorizations or refusals made during previous visits. Pity.
On all your devices, go through your settings and check the permissions granted – your location is a very valuable piece of information. In any case, your common sense will always take precedence over your settings.