The Mi Watch is largely inspired by a well-known connected watch.
Xiaomi is a constructor who has roughly two ways to create objects: to copy subtle products of the competition or to propose radical innovations. This duality of approach makes the Chinese a separate actor, able to clone anything and everything at high speed, from smartphones to vacuum cleaners through connected wristbands, operating systems and other laptops. And, most often, those products that have never seen the shadow of an IP document are pretty good.
Apple Xiaomi Mi Watch Series 1
For his first watch, soberly named Mi Watch and unveiled on Weibo in China, we can see very clearly where Xiaomi went to get his inspiration.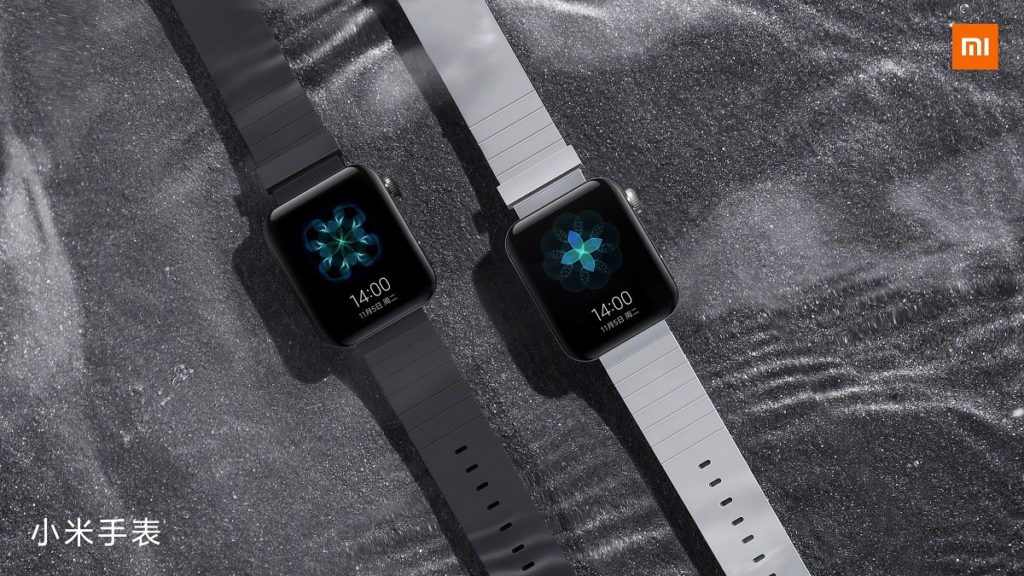 Yes, this looks very much like an Apple Watch, on the design of generations before the Series 4 that flattened the angles to increase the exploitable size on the screen. Xiaomi stretches her proposal to make it a rectangle more than a square, but everything is there: the control crown on the right side, the rounded edges, the general shape of the strap fasteners and even the little button on the edge of the device. Two colors seem to be proposed, which, on these first shots published by the brand, seem to correspond to two shades of aluminum.
The Apple Watch Tribute does not stop with the physical characteristics of the device: what is shown on the screen is a copy of the aesthetics of the watchOS Breathe function. We imagine that the interface will resume some of the many strengths of the best-selling watch on the market.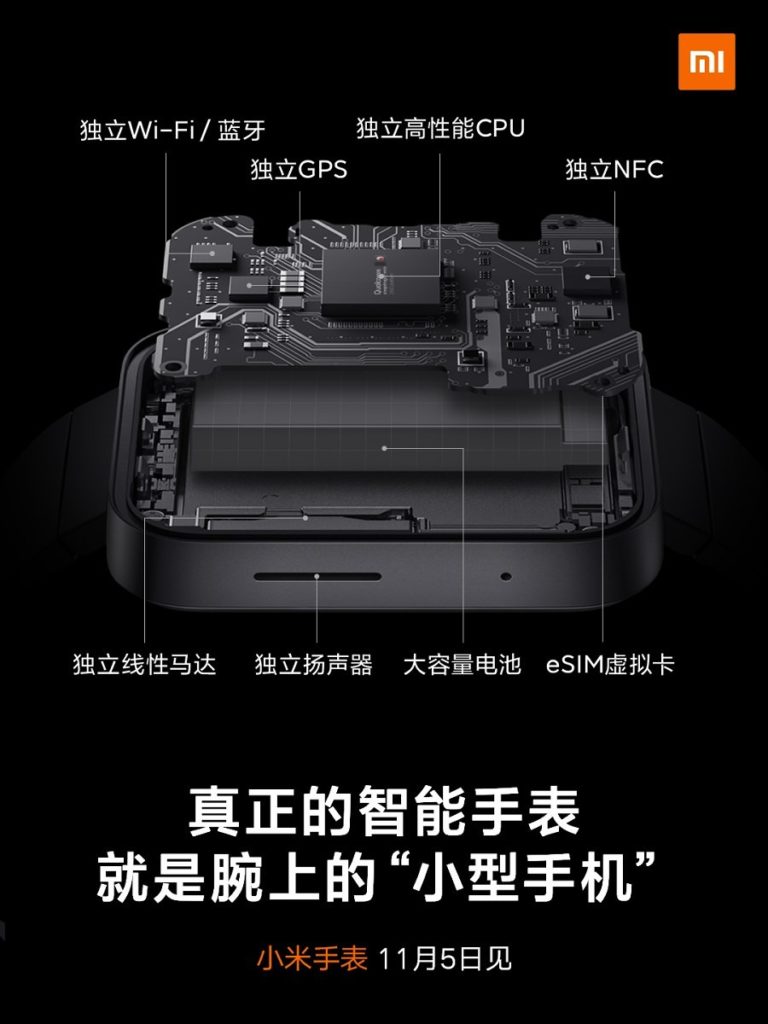 In the bowels of the watch, the Mi Watch seems very complete: in addition to the processors Snapdragon Wear 3100 Qualcomm processor dedicated to connected objects, you will find Wi-Fi, a GPS chip, an NFC chip, an eSIM support and a loud speaker. This will likely turn the watch into a real smartphone, able to make calls.
Xiaomi will unveil its new item in detail on November 5, 2019. It's a safe bet that the device displays a very low price, manufacturer's trademark.