Several studies have shown that although Android smartphone users are more numerous than iPhone users, spending on Google Play is lower than on the App Store. After the Google Play Pass subscription at € 4.99 / month which gives access to more than 500 apps and games, Google is launching a second initiative to encourage users to spend money on its store.
Already open in South Korea, the United States, Hong Kong, Japan and Taiwan, Google Play Points has just arrived in France. This is a loyalty program that earns points for any purchase on Google Play, including in-app purchases and purchases of movies or digital books.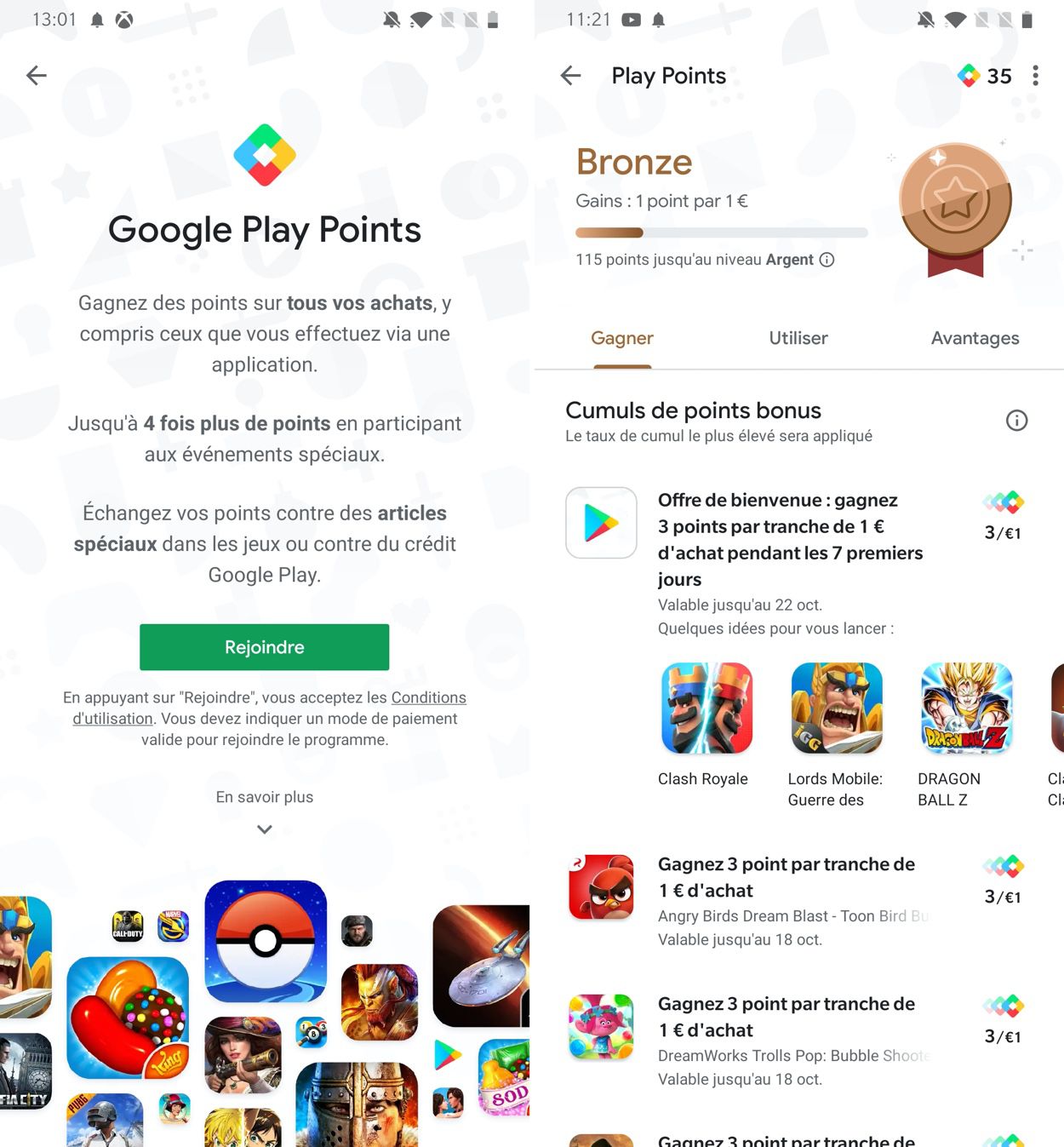 The welcome offer allows you to earn 3 points for every € 1 purchase during the first week. Points can also be obtained by simply downloading (free) partner apps of the program. By downloading the first five partner apps (Disney +, Headspace and three games), I got 35 points. These apps can be uninstalled immediately, you don't have to use them to save points.
But what are these points for? They can be used in two ways: either by exchanging them for items or credits in partner apps (for example a € 4 coupon within Angry Birds 2 for 200 points); or to credit their Google Play account. You can exchange 100 points for € 1 credit, 200 points for € 2, 500 points for € 5, etc.
On top of that, Google Play Points includes four loyalty levels, ranging from Bronze to Platinum. The more money you spend, the more you level up, the more benefits you gain. At the bronze level, you earn 1 Play point for every 1 € spent. The silver level, which is obtained by earning 150 points by December 31, offers 1.1 points for every € 1 and weekly rewards (up to 50 points) provided you log in every week. The highest platinum level earns 1.4 points for every € 1 and also includes premium support.
This program is optional: it can be ignored completely, it is not imposed, even if Google strongly encourages to register by promoting it everywhere in the Play Store. You can also leave it after joining it (you have to go to a support page).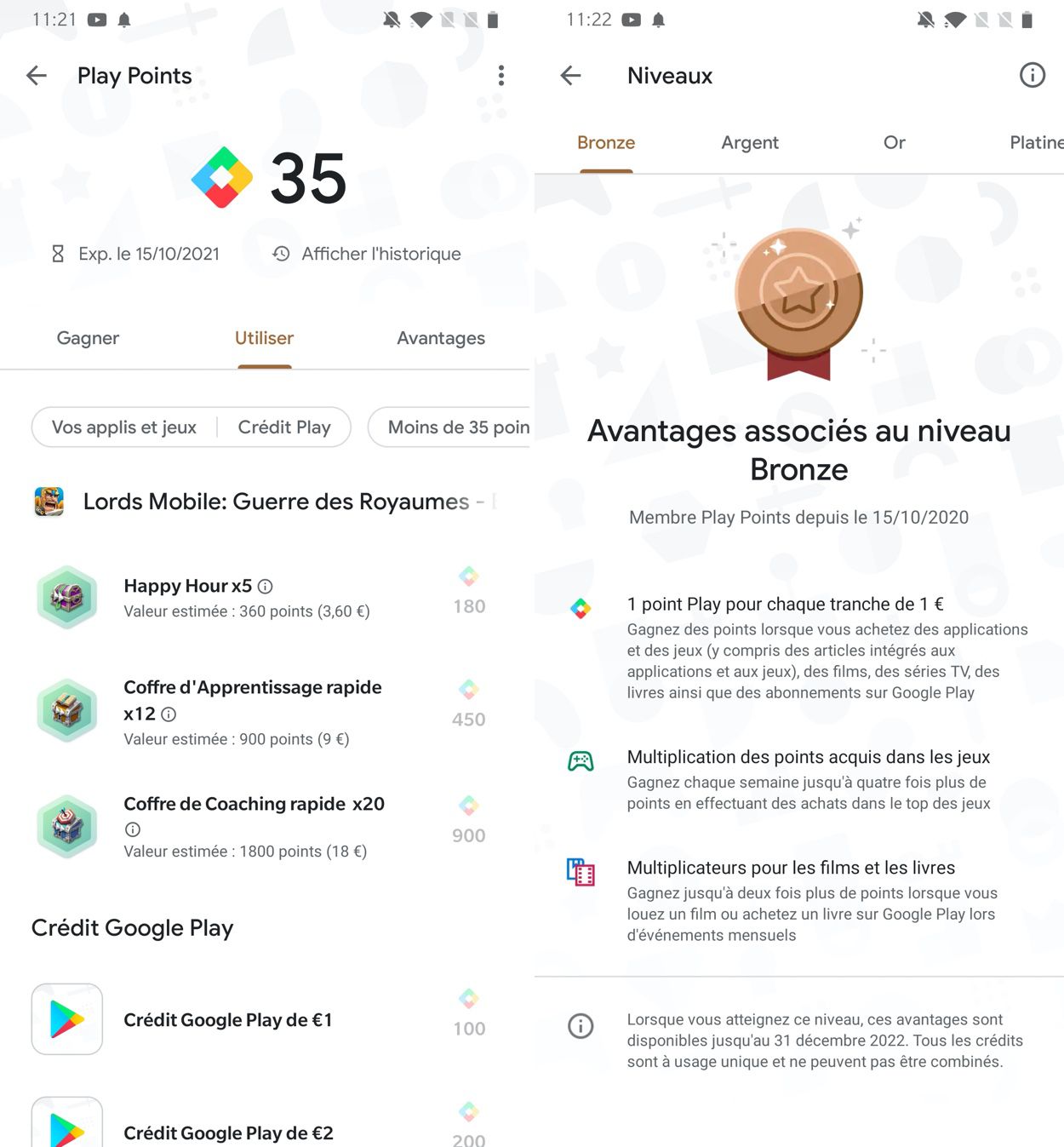 Google Play Points perfectly illustrates the total lack of consistency of Google vis-à-vis the digital well-being of which it says it cares. On the one hand, the digital giant is putting in place tools to reduce dependence on smartphones. On the other hand, it encourages people to download more and more applications and spend lavishly. Business is business.