We've been talking about it recently, according to the consumer association Consumer Reports, the iPhone 11 Pro and the iPhone 11 Pro Max would have become the best smartphones on the market today.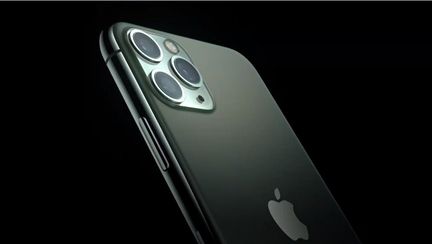 The association has positioned the two Apple terminals at the top of its ranking of the best smartphones in front of the Samsung Galaxy S10 and Galaxy Note 10, highlighting the excellent autonomy or the performance of the triple photo sensor, then that Xiaomi presented the day before yesterday its Xiaomi Mi Note 10 with 5 sensors including one at 108 Mpx.
Let's start by reporting a promotion at Amazon Apple Official Reseller with the same warranty as if you purchased from an Apple'iPhone XR 64GB in black offered at 659 € instead of 709 €, with bonus free shipping.
Let's move on to SFR which offers the iPhone XS 256 GB, 512 GB and XS Max all capacities with a discount of 200 € if you opt for a 60 GB or 100 GB mobile plan. This offer is valid from November 5th to 11th included, more information here.
Finally, as part of a special Nöel week, Ebay proposes many products of big brands and in particular those of Apple at reduced prices, enough to realize very good deals. For example, the Apple iPhone XR 128 GB at € 619 instead of € 759, the iPhone 11 64 GB / 128 GB / 256 GB all colors at € 729 / € 779 and € 879 instead of € 809 / € 859 respectively and 979 € official prices, the iPhone XS 64 GB to 799 € or the iPhone 11 Pro Max 64 GB to 1119 € instead of 1259 €!
Note that all these smartphones are shipped by eBay certified resellers with warranty and satisfaction rates above 98%.
You will find below our non-exhaustive selection:

but also promotions on connected watches

or the iPad
As a reminder, all special offers at ebay for this Christmas special are available here.
Note that for all eBay products, you have the eBay customer guarantee (customer service by phone, chat, e-mail), a possible refund in case of problems if you have used PayPal and a simplified management of returns. The merchants offering these materials are sellers with% positive opinions above 98%, a guarantee of reliability and quality so as to avoid any risk.
And do not forget to check out our previous good plan for crazy promotions on Xiaomi, Redmi, Huawei, Samsung and OnePlus smartphones with Redmi 8A at € 89, Mi 9 Lite at € 198, Xiaomi Mi 9T Pro 128GB at € 305 instead of € 449.9, OnePlus 7 at -44 %, OnePlus 7T at 444 € instead of 599 €, Galaxy Note10 at 692 € instead of 959 € or Galaxy Note10 Plus at 799 € instead of 1109 € official price!
var finished_facebook_rendering = function() {
var fb_spinners = document.getElementsByClassName("facebook_spinner"); for (var i = 0; i