If you are looking for a soul mate or just a knock a partner for a night, better to display with an iPhone than with a BlackBerry! The site CompareMyMobile has created many fictitious profiles in several dating apps. Each of these profiles showed an individual with an electronic device in hand. To increase your chances of being "swiped" positively in Tinder and elsewhere, it is better to have an iPhone in your hands …
With an iPhone, we have a 76% more chance of winning a match than with a Samsung smartphone (19%). Apple devices are well placed in this study based on " more than 50,000 swipes »: The odds increase by 61% with an Apple Watch clearly visible in the profile picture, and by 41% with AirPods. On the other hand, the chances of being chosen are reduced by 10% with a Google device, and by… 74% with a BlackBerry! Perhaps the next model announced for 2021 will change this negative perception.
This small study also shows which device is "the hottest" to display in his profile: only Apple stuff, with the iPhone 11 in prem's in London, Los Angeles and Vancouver. EarPods are particularly trendy in New York, the "Apple iWatch" (sic) in San Francisco and Manchester. Alas, no Paris or any other French city here.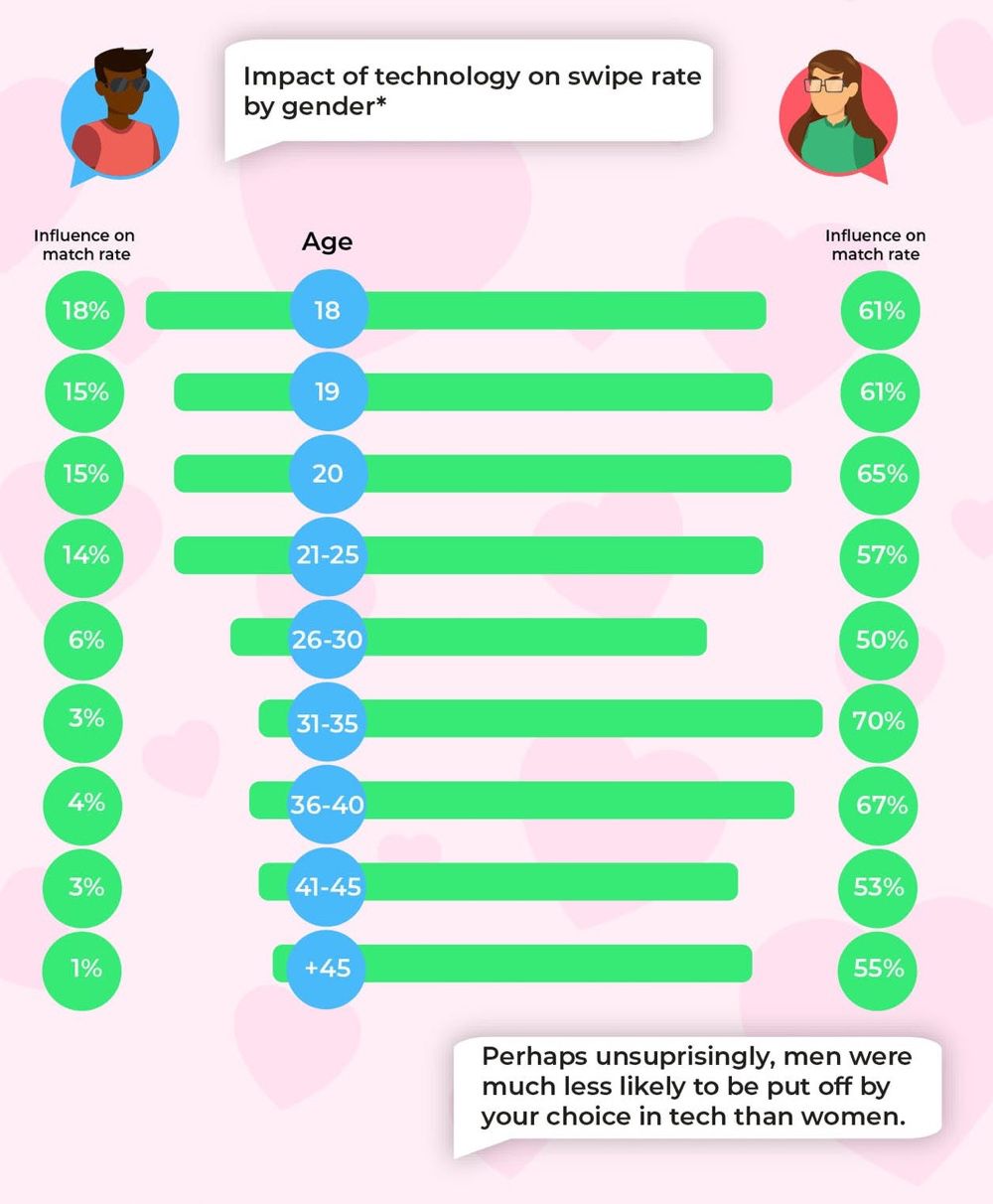 The influence of technology weighs more on women than on men, in other words women are more sensitive to the presence of electronic devices in Tinder profiles and others.