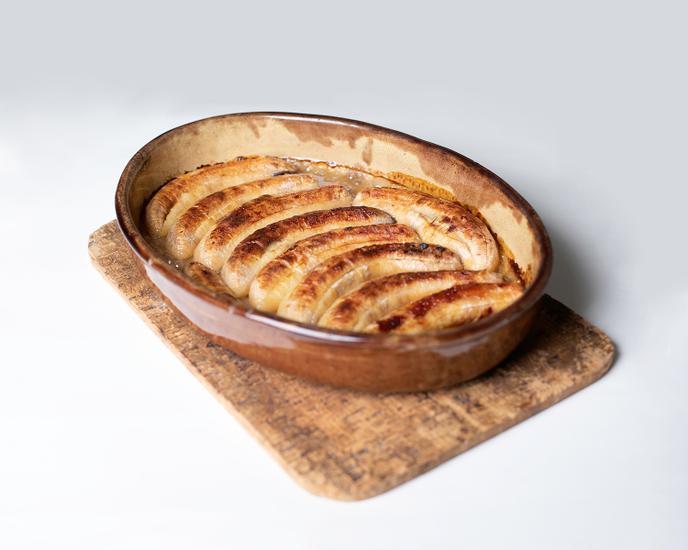 For 2 people
2 ripe bananas, 15 g of sugar, 30 g of butter, 25 ml of rum.
The preparation
Preheat the oven to 180 ° C. Butter a gratin dish. Peel the bananas, place them in the dish, sprinkle with sugar and put several small pieces of butter on each banana.
The cooking
Bake for 30 to 45 minutes, so that the bananas are well puffed and golden. Place on the table, sprinkle with rum and flambé.
Read also
"In my tiny maid's room, I prepare dishes for those who are there": Nathalie George, the sense of the collective
To contribute
Sharing

Share on whatsapp