Everything revolves around the connection theme in Death Stranding, including its likes-based progression system. In this new guide, we will see just about everything you need to know about this system, from the statistics to the few tips to know in order to reap the max.
Likes function
Likes are Sam Porter Bridges' disguised experience points and you'll get regular boosts with them every 10 levels to be more precise. Arrived at rank 80 in a statistic, the latter will not provide you any more improvement, however if you want to have a magnificent violet star to present to all those who will cross your structures in multiplayer, it will be necessary to whip and to arrive at level 100 in all the categories.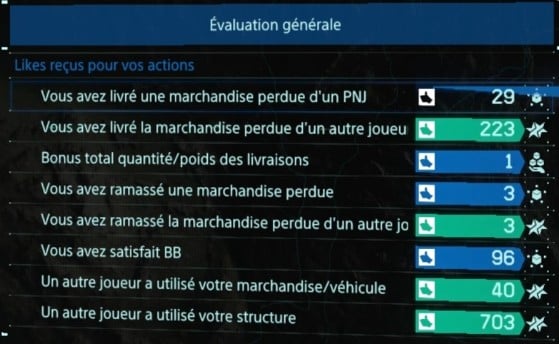 Types of likes
Likes will depend on the type of command you make, except for connecting bridges and miscellaneous that encompass many more ways to earn valuable points, which is why these two categories will be entitled to their own points, just below this one.
Delivery time : Increases the stamina of Sam. These levels are longer to climb, simply because it is the rarest type of command. The use of a motorcycle is recommended.
Delivery volume: Increases Sam's carrying capacity. Many deliveries of this kind will be offered throughout the story.
State of delivery: Increases the stability of Sam. Same as above, you should ride many levels for these ranks during your trip west.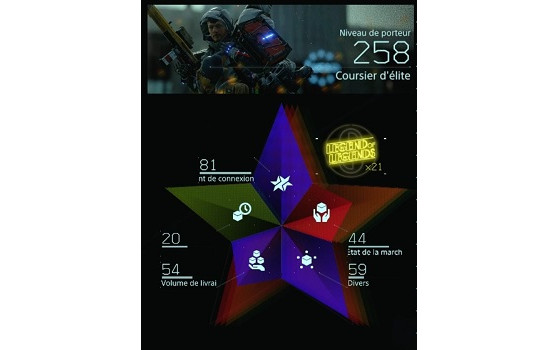 Multiplayer Likes, Connection Bridges
Likes in multiplayer will improve the statistics connection bridges and will allow you to improve your bandwidth, but also your ability to give likes to the structures of others and, finally, to expand your list of people concerned by the links of connections.
The latter, listed in the menu connecting bridges are people with whom you decide to "better" link you, which will give more visibility to the objects that these people leave in the world. Here are ways to easily scratch connection likes:
Lay out structures and customize them: Leave generators, bridges and many other structures with CCP kits. Better, from our experience, an improved structure and therefore open to customization has a better chance of being popular.
Deliver for others: Whether in storage boxes or in the wild, deliver goods that belong to other players or leave equipment to automatically receive likes from them.
Draw safe paths: If players follow the same path as you walk your footsteps, you can count on new likes connecting bridges.
Strategic panels: Help players find collectibles, sources and more through the panels. The good indications or amusing uses of these holograms are often rewarded.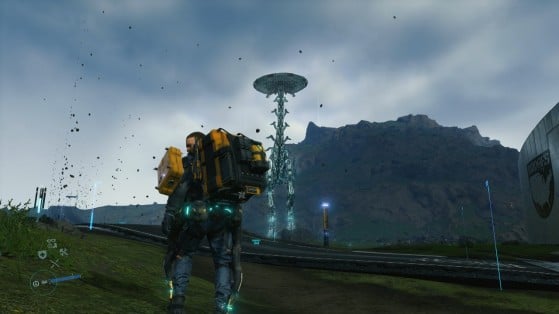 Various Likes
The greatest number of different likes will come from the unorthodox orders you will make with Sam during the Death Stranding scenario. However, other sources a little less common will be able to inflate your counter:
BB can let go of likes: Go at full speed, escape stranded brilliantly, or make faces in the mirror of your hideout … The BB loves it!
NPC bearers: Friendly delivery men will sometimes try to make deliveries on their side and may eventually use your structures. A few additional likes will be granted to you.
Stranded: Put an end to the nightmares of the stranded ones and they will also thank you by blue likes.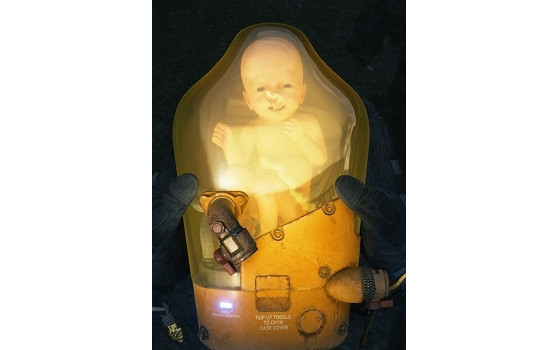 Letting go of likes
By using a friendly structure, you will automatically drop a like to the person who put it (e). Do not hesitate to stop and stuff the likes by pressing quickly and continuously on your touchpad, it's always fun. It should be noted that likes can literally save lives, since a like will regenerate a little endurance Porter Porter.