You love All in the kitchen, Cyril Lignac's show, but can't watch it live? M6 has thought of you and now allows all apprentice cooks to find all the recipes thanks to a specially dedicated chatbot launched on September 1st.
Launched during confinement, the show of Cyril Lignac All in the kitchen never ceases to delight the French. Nightly, they are several million behind their television set, and their stoves, to follow to the letter the cooking recipes of the Aveyron chef. Crispy macaroni gratin, lemon tart, grilled chicken with spices, rolled bolognese pizza, gourmets are celebrating! Excellent news for fans of the show, the M6 ​​channel has partnered with the WhatsApp application to offer a chatbot "Tous en cuisine & Cuisine AZ" which, since September 1st, allows access to all the recipes in a few seconds from a mobile phone.
An innovation that should satisfy the many amateur cooks who do not always have the opportunity to follow the program when it is broadcast or simply want to redo the recipes with the family during the weekend. To proceed, nothing could be simpler, from your phone just click on this link. The only requirement is to have downloaded the WhatsApp application beforehand. "Easy to use, this chatbot will not miss any recipe for All in the kitchen ", indicates the channel.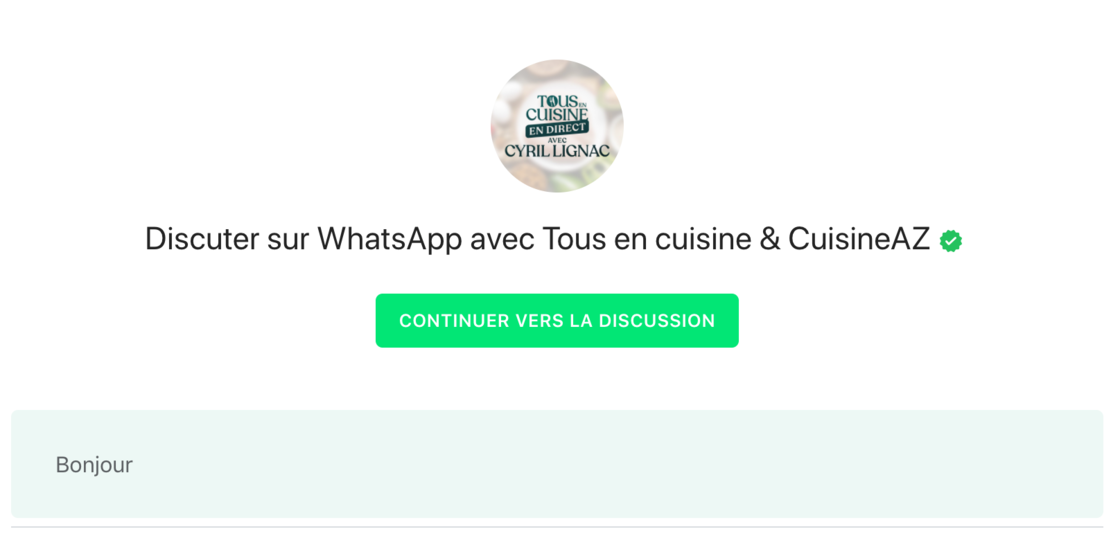 So you will have no excuse not to cook! If he had said the show would not continue after confinement ends, Cyril Lignac finally gave in and now cooks live every day from his Parisian apartment. The chef with a singing accent is not lacking in imagination and skilfully revisits simple recipes that are now accessible to all. A success !
Photo credits: COADIC GUIREC / BESTIMAGE