Google is strengthening security in the mobile version of Chrome. On iOS as on Android, the browser is at the level of its big desktop brother.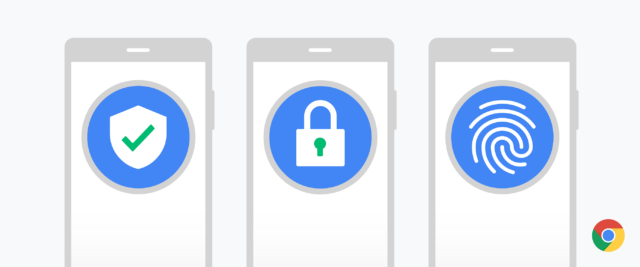 Chrome 86, available on iOS and Android, includes new security features, especially password security. The browser can recognize when a password is compromised, but it is not satisfied with that: it also indicates the web page of the form where we can change the password!
Better protected passwords
This new feature is linked to Google's Safery Check system, which analyzes usernames and passwords by comparing them with databases known to have been compromised. User information is processed by the search engine's servers in an encrypted form which cannot be identified, even by Google.
Chrome 86 brings something new that will be very useful for users of Google services on iOS. The operating system can now pre-populate web form and app logins and passwords with data from Chrome. A filling that involves identification with Touch ID or Face ID.
On Android, Google is bringing the Enhanced Safe Browsing feature which, like on the desktop version of Chrome, proactively protects users against phishing attempts, malicious apps and other dangerous sites. Phishing Protection can reduce the number of users entering their passwords on phishing sites by 20%.
Still on Android, Chrome will block or warn the user of unsecured file downloads initiated from secure pages.