The new version of Google's browser promises more secure browsing on mobile.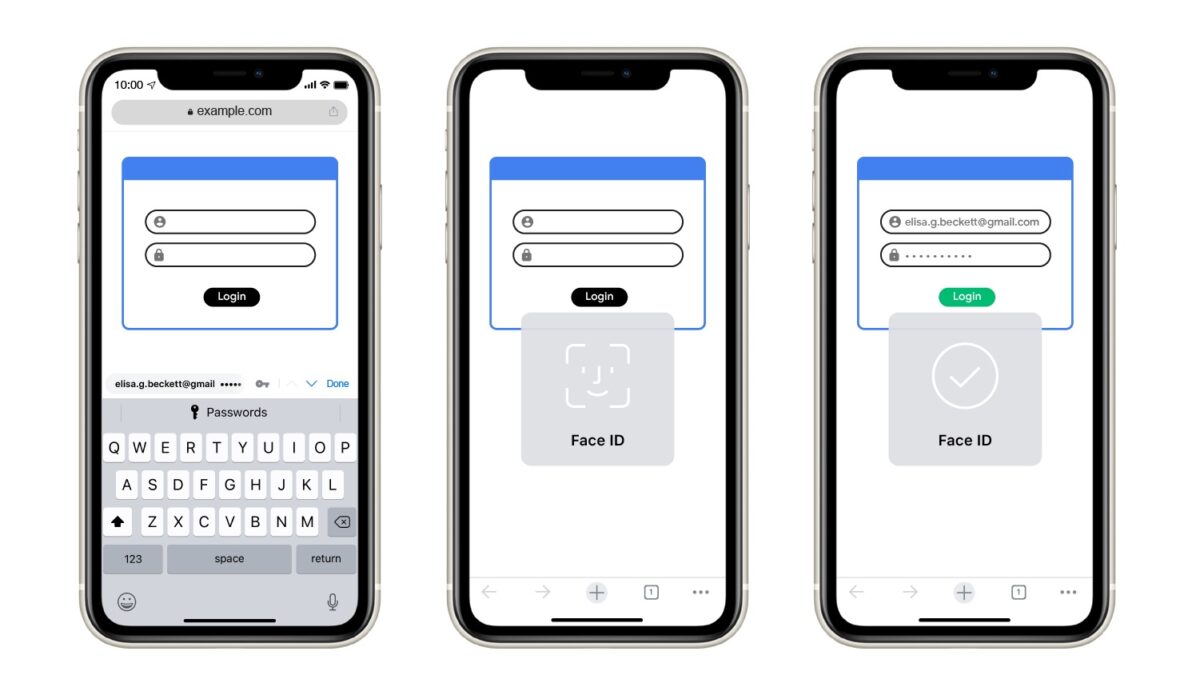 The biometric authentication function via Face ID is coming to iOS with Chrome 86. © Google
The Chrome 86 update brings a series of new features related to the security of user passwords. The major novelty: you will be able to know if your password, which you have asked Chrome to remember, has already been compromised. This password verification feature, which has been available on desktop since the release of Chrome 79 in December 2019, is coming to mobile.
Chrome 86 makes it easy to change a compromised password
Google says its browser sends a copy of the username and password using a special form of encryption. This method allows Chrome to compare them against lists of identifiers known to have already been compromised in previous massive data leaks or reported attacks. If your password is in this encrypted list, you will be notified.
If so, then you will need to quickly change your password. This can be tedious, especially when it comes to finding the right form online. With Chrome 86, Google is making this easier by supporting the /.well-known/change-password URL extension. This is a W3C standard, which allows websites to redirect users directly to the correct password change form with just a few clicks.
Safety Check now available on mobile
The new version of Chrome integrates Safety Check, Google's browser security check service on Android and iOS. This feature allows:
to check if passwords are compromised,
to indicate when secure browsing is activated,
to specify if the version of Chrome used is updated with the latest security protections.
Google adds that it will be possible to use Chrome on iOS to automatically fill in its login information saved in other apps or browsers.
Biometric authentication for automatic password entry on iOS
On iOS, Chrome 86 launches a biometric authentication step before auto-filling passwords. Thus, iPhone users will be able to use Face ID, Touch ID or opt for a code to unlock their smartphone before entering their password. With Chrome Password Manager, it will also be possible to automatically enter your login data saved in applications or the Chrome browser on iOS, if autofill is enabled in the Chrome settings.
iOS 14: how to change your default browser and email application
Advanced protection features on Android
Launched last May on desktop, advanced protection features for safer browsing are now available for Chrome on Android. They protect users against malicious sites (phishing, malware, etc.) by sharing their data in real time with the secure browsing service, Google Safe Browsing. Among users who have activated website verification and real-time downloads, the US firm has seen a 20% drop in the number of Internet users who still enter their passwords on phishing sites. Also note that a Touch-to-fill function is launched on Android to prevent this type of attack.
Chrome 86 is available on all platforms. To take advantage of these new mobile features, you will have to wait for the Chrome application to update on your Android or iOS device.
To read also
Google Chrome 86 wants to help you protect your personal data

Receive all digital news by email