A recent study indicates that young girls who are victims of sexual assault present, in addition to psychological distress, a greater risk of suffering from genital and urinary health problems in the years that follow. Results which, according to the researchers, show the importance of comprehensive care for the latter.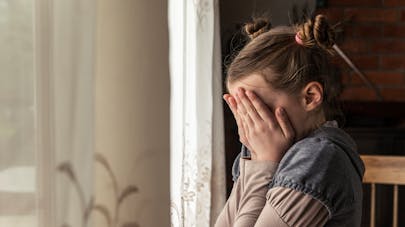 What if the psychological scars left by sexual assault in young girls played a role in the onset of genital and urinary health problems ? This is the finding from a study conducted by researchers at the University of Montreal, which aimed to promote better intervention by health professionals so that the child can recover both physically and psychologically. This work follows a first study carried out by these researchers, which revealed that girls victims of sexual assault received 2.1 times more medical diagnoses for urinary health problems and 1.4 times more for genital health problems.
This new study published in the journal "Health Psychology" is unique, as it is the first time that genitourinary health problems and psychological health problems are studied together, with such a large sample of girls with corroborated sexual assault, over more than a decade. The medical data used by the researchers were provided by the Régie de l'assurance maladie du Québec and by the Ministry of Health and Social Services. The study involved 661 girls, aged 1 to 17, victims of one or more substantiated sexual assault, and 661 girls from the general population (members of the "comparison group").
"More consultations for urinary health problems"
Researchers were able to anonymously access genitourinary and psychological health diagnoses received following a consultation or hospitalization between 1996 and 2013. Several variables, such as socio-economic status and individual predispositions to suffer from genitourinary health problems before the sexual assault, were taken into account. Were considered a sexual assault committed on childrens: touching and fondling, oral sex, penetration or attempted penetration, voyeurism, exhibitionism, invitation to sexual activity and sexual exploitation (prostitution).
Results reveal that girls who were sexually assaulted were more likely to consult for a greater number of categories psychiatric disorders : anxiety disorders, mood disorders, schizophrenia or substance abuse. "This made it possible to predict that there would be more consultations and hospitalizations for urinary and genital health problems in the years following the report of the assault.", Explains Prof. Pascale Vézina-Gagno, who led study. Analyzes have also shown that, after the assault, the more young girls consult or are hospitalized for psychiatric problems, the more they subsequently present genital health problems.
"Further studies will be needed to see how other important variables we have not had access to, such as chronicity or severity of sexual abuse, could have more marked consequences on genitourinary health. ", emphasizes the researcher. The researchers cite two types of hypothesis to explain these results. The first hypothesis is hypervigilance: among victims, those with more mental health problems could also become hypervigilant or more attentive to any symptoms. related to their genital or urinary health, which would lead them to see a doctor more often.
"The second hypothesis concerns behavioral avoidance, that is to say that victims would wait before seeking help and consulting for genitourinary disorderses or avoid doing so, with the risk of deterioration or chronicization of these problems. », Explains Professor Vézina-Gagnon. "Gynecological care could remind the victim of the situation of abuse (power imbalance between doctor and patient, removal of clothing, vulnerability and potential pain) and be painful for these women. " The researchers point out that these findings are in line with the scientific literature in the field of health psychology and abuse.
They also "once again highlight the importance of taking into account the links between body and mind (holistic approach), between physical and psychological health in supporting young girls in their recovery process. », They conclude. For girls who have been sexually assaulted and have genitourinary health problems, it would be necessary to assess their level psychological distress and direct them to an appropriate service to take care of their mental health. Thus, early intervention to reduce their psychological distress could prevent the chronicization and worsening of genitourinary health problems.