THE CHEF'S EASY RECIPE – Each week, a great cook or pastry chef gives us the secrets of a comforting recipe. Today, the famous American salad by the chef who has just published Do not throw more: the art of accommodating leftovers at La Martinière.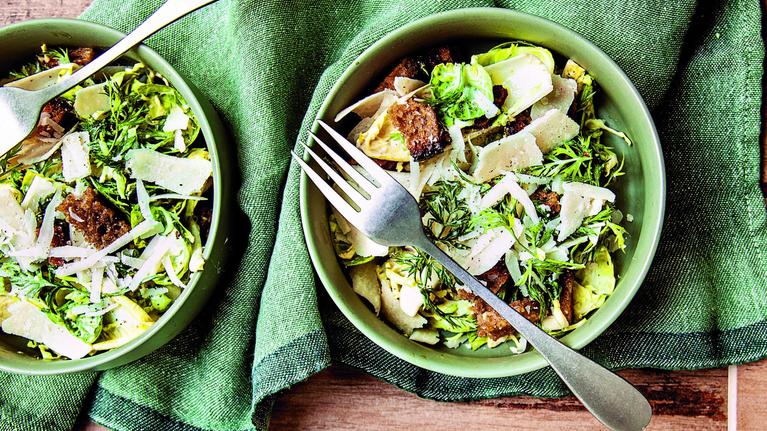 "Born in Michigan, I arrived in Paris 18 years ago, and have never left. I have loved the Caesar salad since I was little, although I admit I was a little scared when I discovered the presence of anchovies in the sauce … I have very fond memories of a restaurant where we were were making as a family, for birthdays, which mixed salad in the dining room in front of customers, a real theatrical moment!
The Caesar salad offer has improved in recent years in Parisian restaurants. But the sauce must absolutely be homemade. I always ask if this is the case before ordering it!
It is a recipe that I modify according to the seasons, because it is not easy to find a good Roman, local, all year round in France. I try to do with what I have on hand in terms of greenery. Winter vegetables, crunchy, lend themselves well: broccoli, watercress, endive, finely chopped fennel, white cabbage, kale … A version with the latter