Cradle controllers for iPhone are not a very new concept, these controllers between which a smartphone is installed are even quite common (read about this in our test of the Razer Kishi). But the Backbone One seems to tick all the boxes, starting with its design: on either side of the iPhone are the controls themselves – two sticks, a cross, a directional pad and 2×2 triggers.
Backbone adds a jack port to enjoy the soundtrack of games with a good old family headset, as well as a Lightning port for charging the smartphone (you can also plug in headphones or a Lighting headset). The controller that weighs 138 grams supports iPhone 6s / SE up to iPhone 12 Pro, and all Plus and Max shades in between. The smartphone plugs directly into the Lightning connector on the controller on the right.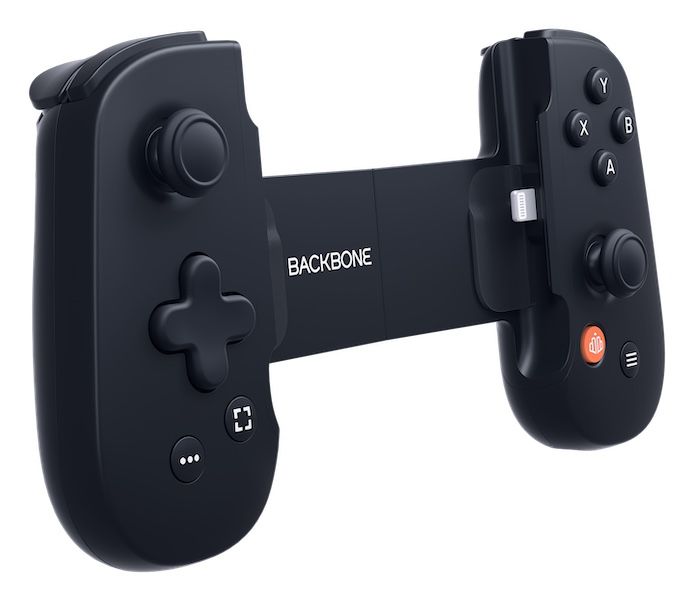 So far, nothing wildly original compared to another cradle controller, but the singularity of the One lies in its social functions closely linked to its application. A button is used to launch the mobile companion, allowing access to notifications sent by his friends who own the controller while playing; it is thus possible to join them in the multi modes of the games and also to chat with them in person in the app.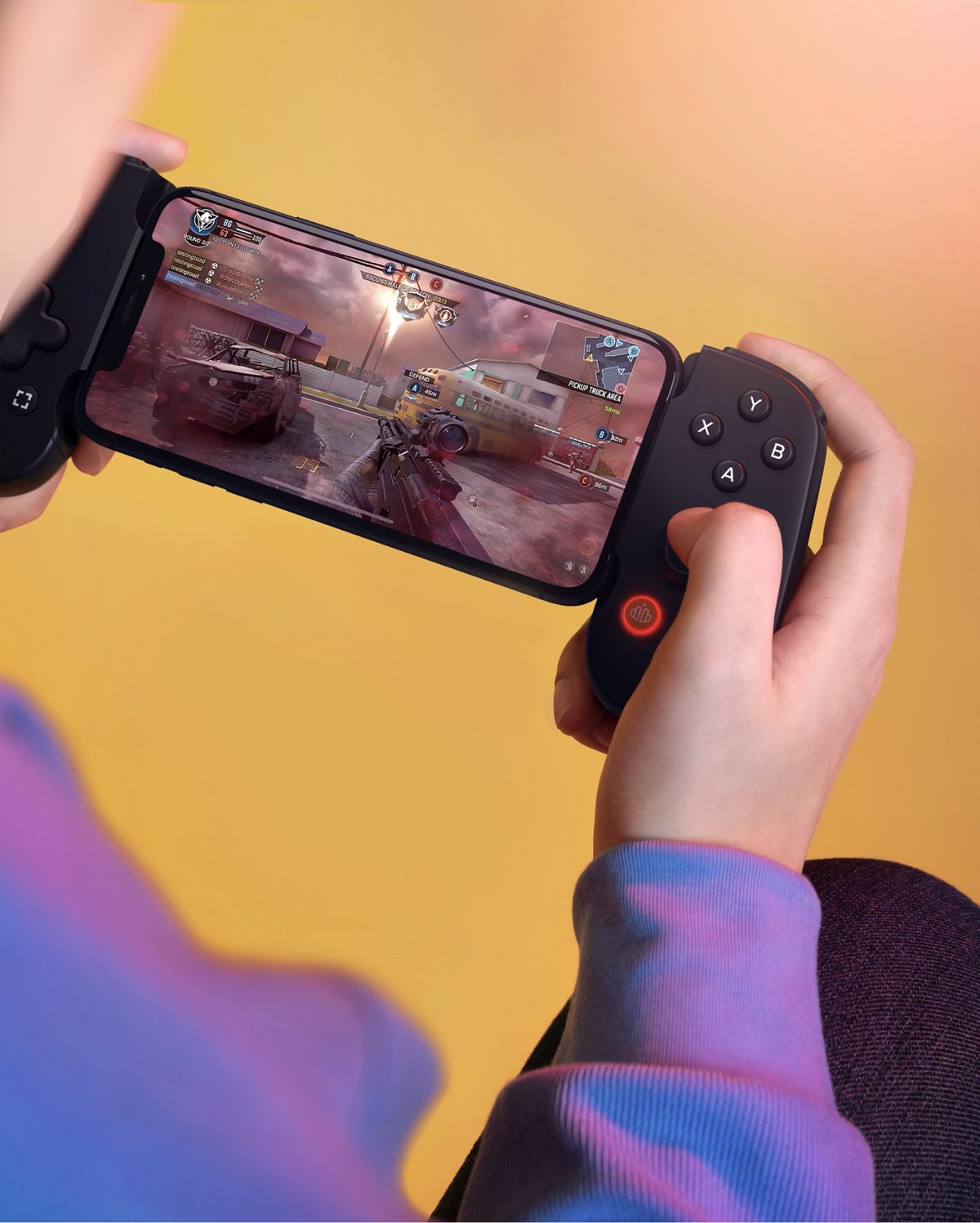 But that's not all. The controller also allows you to record videos of its games simply by pressing another button on the controller. The application keeps the recording which can then be edited. All controller compatible iOS games are supported by Backbone One, including titles available on Apple Arcade. The controller is sold for $ 99, to be ordered directly from the application. There is a waiting list, the first 3,000 units having been reserved.